Global bond rates continue to climb significantly higher. NZD falls, even as yuan and AUD strengthen. GBP up over 1% on soft or delayed Brexit vibe. Oil prices to rise significantly as Saudi oil production facilities attacked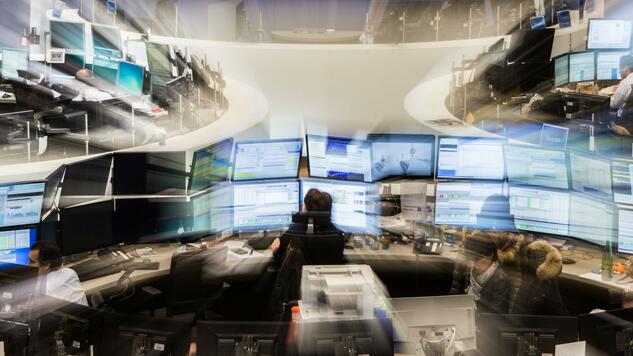 On Friday, global bond yields continued to show sharp increases, with the US 10-year Treasury yield up 12bps to 1.90%. The big bond market sell-off still hasn't perturbed US equity markets, with the S&P500 flat for the session and still flirting with record highs, although the rotation away from defensive sectors continued.
The NZD was inexplicably weak against the backdrop of goodwill gestures on US-China trade relations and a stronger yuan, seeing it close the week below 0.64, while NZD/AUD closed below 0.93 for the first time since November.
All eyes will be fixed on oil price futures when the market opens later this morning after a drone attack on Saudi Arabia oil production facilities on Saturday has seen the country's production cut in half, affecting about 5.5% of world crude refining capacity. Yemen's Iran-backed Houthi rebels claimed responsibility, while US Secretary of State Pompeo blamed Iran directly. Oil prices are likely to jump significantly higher on the open this morning and the sustainability of the move will depend on how long the production facilities are out of action.  Roughly a third of lost production is expected to be restored by the end of today. A prolonged lift in oil prices would add to global growth concerns and is a negative factor for NZ's terms of trade and NZD.
The bond market remained a focus of attention on Friday, with a tantrum of sorts in the making following the big rally through August.  On Friday, the US 10-year Treasury yield rose 12bps to 1.90%, taking its weekly gain to 34bps. The 2-year rate rose by "only" 8bps to 1.80%, seeing the yield curve steepen. US data – retail sales and consumer sentiment – were slightly stronger than expected, providing some excuse for the move.
But the bigger picture was probably one of yields having moved far too-low in August and we're now seeing a clear trend reversal, helped along by some follow-through impact of the ECB's timid (more talk than action) policy decision a day earlier. Reports emerged of widespread disagreement at the ECB Governing Council over the plan to increase quantitative easing, with as many as 9 of the 25 members speaking out against the stimulus package that was announced. Thus, the shelf life of "QE-infinity" might be short-lived with ECB President Draghi's reign drawing to a close. Germany's 10 year rate rose by 7bps to minus 0.45%.
In currency markets, the yuan was stronger, with USD/CNY down 0.5% to 7.0795, with further evidence of goodwill on US-China trade relations. On Friday, China's Ministry of Commerce said that it was encouraging companies to buy US farm products including soybeans and pork and will exclude those commodities from additional tariffs. This followed the announcement earlier in the week of tariff exemptions for other products including pharmaceuticals and lubricant oil and the US delaying some planned tariffs from 1 October to 15 October.  Following talk the previous day of a possible "interim" trade deal, President Trump didn't rule out such a possibility, saying "it's something we would consider" , although he gave the impression of a deal or no deal being a binary decision.
The stronger yuan provided some support for the AUD, seeing it close Friday up 0.2% to 0.6880. Other commodity currencies underperformed, with CAD and NZD both down around 0.4-0.5%, the latter down to around 0.6375. The underperformance of the NZD was inexplicable, given its strong link to the yuan since the trade war began. The divergence in performance between the NZD and AUD saw NZD/AUD down 0.7% to 0.9270, a level not seen since November last year. The move now sees it closer to fair value, although that's not to say that downside pressure is over yet. A period of higher oil prices would support a further move to the downside.
EUR and JPY were little changed on Friday despite the attention on the division in the ECB for the former and the sharp increase in global rates for the latter.
GBP was a strong performer as investors and traders reassess the various Brexit scenarios, seeing it up well over 1% to breach the 1.25 mark, with NZD/GBP down 1.8% to 0.5100. The FT reported that Boris Johnson has moved away from the prospect of a no-deal Brexit and is focused on a compromise largely based on Theresa May's withdrawal agreement. EU diplomats said that talks on Friday between the EC and UK negotiators had been more productive than previous meetings. Meanwhile The Times reported that the Democratic Unionist Party (DUP) would accept a new agreement to replace the contentious Irish backstop.  This morning the FT reports that Brexit Secretary Barclay is saying that Britain could stay in a standstill transition deal with the EU until the end of 2022.
NZ swap rates were little changed Friday, while longer term government rates were up 2-4bps after the Treasury announced plans to issue $1-2b of a new May-2031 nominal bond via syndication, subject to market conditions.
In the day ahead, the BNZ PSI will be important to compare to the PMI, which remained contractionary in August. Monthly activity data for China are released this afternoon. The week ahead is fairly busy, with NZ Q2 GDP data, Australian employment data and policy meetings for the Fed, BoE and BoJ.  Another 25bps Fed rate cut is widely expected.