Little action in markets ahead of Brexit votes at 7am and 7:30am NZ time. The NZD slips overnight after some modest upside yesterday. NZ rates continue to track higher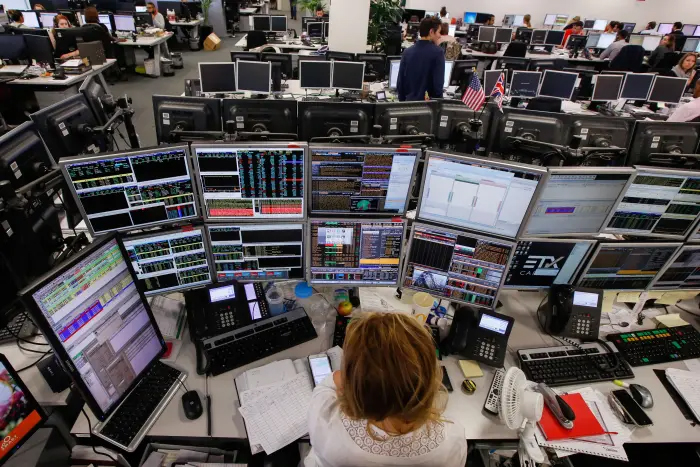 A shortened note today as all the action will come after we go to print.
Markets are in a holding pattern ahead of some key Brexit votes later this morning.  Firstly, at 7am NZ time, the UK Parliament will vote on whether they agree on the "principles" of the Withdrawal Agreement Bill.  The vote is expected to be close, but narrowly pass. The next vote that comes at 7:30am NZ time is the programme motion, and is seen to be more important. It defines the timetable to enact the Brexit legislation, and whether the UK leaves the EU on October 31. Media report that this again will be a close vote, but could fail. Johnson threatened to abandon the Withdrawal Agreement Bill if Parliament voted against his proposed fast-track timetable and move to trigger a general election before Christmas.  Even if both motions pass, then there's still the thorny issue of what amendments are attached to the bill tomorrow.
An amendment has been proposed that would force the government to seek an extension of the transition period from December 2020 to December 2022 to give more time to reach a trade deal with the EU. Other amendments that could be introduced include whether to keep the UK in a customs union with the EU and whether a second referendum will be called. The bottom line is that even after today, there's still a lot of water to go under the bridge.
Currencies are barely changed from this time yesterday as they await the outcome of the UK votes. 
In other news, in Canada's Federal election, PM Trudeau won a second term, but fell 15 seats short of a majority and will need the support of minor parties to pass legislation. This will take the government towards an even more left-leaning direction, which will support demands for added fiscal stimulus. The Bank of Canada survey of business opinion showed a slight improvement in sentiment. Retail sales for August were below expectations, but cannabis sales were up a hefty 19%, which might explain the election result.
US existing home sales were weaker but the upward trend still looks intact.
After we went to print yesterday, Fonterra lifted its 2019/20 forecast milk price range by 30 cents to $6.55-$7.55 per kg/milk solids, with the mid-point close to BNZ's recently upgraded forecast of $7.10. Fonterra noted that the projected increase price would inject $450m into the economy.
The NZD was stronger during local trading hours, reaching a fresh monthly high of 0.6436, but the move hasn't been sustained overnight and it is back down to just over 0.64. Some closing of short NZD positions that have been prevalent was possibly behind the move. The 0.6450 mark remains a key resistance level.
Like currencies, overnight there has been little action in the rates market, with the US 10-year rate steady around 1.79%. We saw another notable sell-off in the local rates market yesterday, driven by global forces and fading conviction on the scope for easier NZ monetary policy. This reflects the improved risk sentiment and a slight diminishing of prevailing global risks – the US-China handshake deal on trade and Brexit developments, for example.
November OIS closed up 3bps to at 0.7925%, suggesting that another 25bps easing by the RBNZ is still well-priced, but no longer seen to be a sure thing. The 2-year swap rate rose by 4bp to 1.01%, while the 10-year rate rose by 5bps to 1.46%, the latter up to a 2-month high.
Coming up, the focus will remain on Brexit and the economic data calendar remains light.