Optimism on trade deal hosed down by Trump. But US equities, US rates and USD rise regardless. China trade data better than expected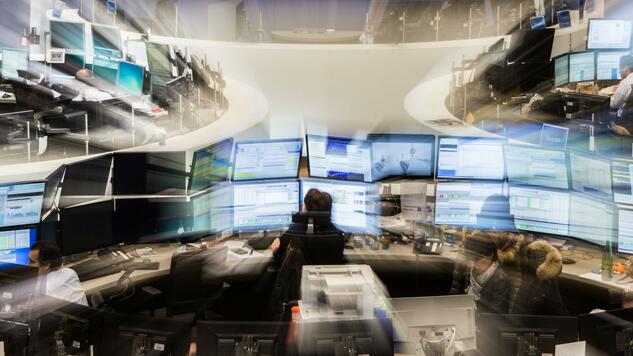 US-China trade deal headlines dominated Friday trading, but even with President Trump hosing down some inherent optimism, US equities still managed to closer higher, while US Treasury yields also nudged up.
The USD's yield advantage proved to be the swaying factor in currency markets, seeing broadly based gains, driving the NZD down further and ending at a fresh three-week low.
Optimism on the pending US-China trade deal faded on Friday after President Trump said that he hasn't yet agreed to remove tariffs on imported Chinese goods as part of the first phase of a US-China trade deal. He said "I haven't agreed to anything…China would like to get somewhat of a rollback, [but] not a complete rollback because they know I won't do it." This followed comment a day earlier by China's Ministry of Commerce that negotiators had discussions and agreed to remove the additional tariffs in phases as progress is made on the agreement, which was later confirmed by Trump's economic advisor Kudlow. At the end of the day, it is Trump's view that counts.
A rollback of at least some tariffs is a precondition for China to sign a trade deal. This was highlighted by the Global Times, where the editorial content is used as a mouthpiece for the country's leadership. It said that "What President Trump said is not what the markets expect. But he said 'the US hasn't agreed to a rollback of tariffs'. It's not a flat denial. What's certain is that if there's no rollback of tariffs, there will be no phase 1 deal".
Trump's comments had a negative impact on US equities, seeing the S&P500 down as much as 0.4%, before a recovery saw it close up 0.3%, close to the intraday record high set the previous session. That took the weekly gain to 0.9%, the fifth consecutive weekly increase. Optimism abounds that a trade deal will eventually be signed, in the course of time. The equity market remains resilient to the higher interest rate environment, betting that a deal will see growth recover. The US 10-year rate traded a 1.89-1.95% range, and closed at the higher end, up 3bps from the NZ close to 1.94% and taking the sell-off for the week to a chunky 23bps.
Higher US rates have supported the USD this week and Friday was no exception, seeing the greenback make broadly based gains. USD/JPY was an exception, remaining flat around 109.25, while EUR and GBP fell by 0.3% to 1.1020 and 1.2775 respectively.
The NZD and AUD underperformed for the day, down 0.5-0.6%, to 0.6330 and 0.6860 respectively. The RBA's Statement on Monetary Policy contained projections of both headline and core annual inflation now expected to remain below the 2-3% inflation target for the entire two-year forecast period, even under its optimistic growth projections which showed growth accelerating from 1.4% in mid-2019 to 3.1% by the end of 2021. The Bank reiterated its line that it was prepared to ease monetary policy further if needed, but said there was time to assess the effects of the recent easing of monetary policy as well as global developments.
It'll be the turn of the RBNZ this week to deliver its latest policy statement, with OIS pricing implying a 64% chance of a 25bps rate cut. This probability closely resembles economist expectations, with 12 out 18 surveyed by Bloomberg expecting a cut, and the remainder picking no change. NZ rates are heading higher anyway, while the yield curve is steepening, driven by global forces. NZ's 10-year swap rate closed up 7bps on Friday to a 3-month high of 1.54%, while the 2-year swap rose by 3bps to 1.06.
In economic news, China trade data were better than expected, particularly on the export side, which showed higher exports in October after seasonal adjustment. Strong CPI inflation was fuelled by soaring pork prices, while PPI inflation showed further signs of deceleration, consistent with the theme of China exporting deflation to the rest of the world. US consumer sentiment data were broadly in line.
The global economic calendar is looking heavy this week, but starts off on a quiet note, with UK GDP data tonight of only moderate interest, ahead of the 12 December snap general election.