Further falls in global equities and rates. UST10s probe a record low as Fed easing expectations heighten. NZD and AUD well contained; JPY and GBP stronger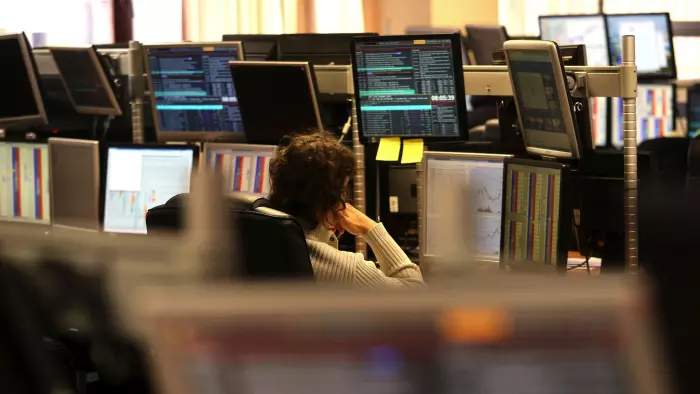 We've seen another risk-off session overnight, with lower global equity markets and lower rates, while JPY has been the best performing currency. The NZD and AUD haven't showed much movement, while GBP has performed well despite obvious tensions between the UK and EU ahead of formal trade talks.
After yesterday's chunky falls in global equity markets, with some bourses showing their biggest falls in two years, there was some hope for a turnaround overnight, with S&P futures higher and Treasury futures lower (implying higher rates) during the NZ trading session. However, after opening 0.6% higher, the S&P500 has showed a steady decline and is currently down over 1%, while the US 10-year Treasury rate has probed a record low.
The outbreak of COVID-19 remains the key market focus and there haven't been any fresh developments apart from the ongoing global spread of the disease. Iran has reported 15 deaths, but there's a feeling that the government is significantly under-reporting numbers. The number of cases in South Korea and Italy continues to rise, while 1000 people at a Spanish resort in the Canary Islands are being isolated after an Italian tourist tested positive. New travel bans, economic growth downgrades, and corporate earnings warning are now a daily feature of the newsflow. The market is likely to remain on edge for some time yet. Drugmakers and governments are working hard on producing possible vaccines against the virus, with talk of experimental vaccines already in the stage of being tested on humans. However, this process takes months of testing and additional time to get to a commercial production stage.
The market is hoping for another dose of monetary stimulus from the US Fed to help ease the financial pain. The market prices a better than even chance of a 25bps cut at the end-April meeting and a series of cuts is priced in over the next year and a bit. The US 2-year Treasury rate is down another 6bps to 1.18%, well below the Fed Funds target range of 1.5-1.75%, while the 10-year rate is down 5bps to 1.32%. The overnight low (so far) was 1.3188%, sliver above the record low of 1.3180% set mid-2016, at least on Bloomberg data. The economic calendar has been light so far this week, not that the market is paying much attention to the dataflow anyway. US consumer confidence rose to a six month high, albeit slightly below market expectations, but this should fall at the next reading or two, as respondents factor in the equity market sell-off.
In other news, EU's chief Brexit negotiator and UK PM Johnson fired off some barbs ahead of the beginning of formal talks on a trade deal. Barnier said that "the trade deal will be associated with a fisheries agreement and a level playing field, otherwise there won't be agreement at all" and "we can't have backtracking" given the short period allocated for agreement "demanded" by Mr Johnson. Johnson's office said that it will seek to prioritise Britain's legal freedom from the bloc, arguing for similar autonomy that Canada and Japan received in their trade deals. The two sides are some way apart as formal talks begin, but it is in the interest of both parties to come to a deal by year-end.
In currency markets, the opening trade talk barbs have done no harm to GBP, rising 0.7% for the day to break back above 1.30. JPY has performed well in the risk-off environment this week and USD/JPY is down 0.6% to 110.05. The NZD has weakened a little from the local close, but not by much, to sit at 0.6325 this morning. Despite weaker risk sentiment, the NZD has found support over the past few trading sessions just above 0.63.  This likely reflects the heightening expectations of Fed easing, which has put downward pressure on US rates. Rising expectations of RBNZ easing haven't kept pace with those for the Fed. NZ rates were flat to down yesterday and likely face slightly more downside pressure today.
The AUD remains aligned with the NZD, finding support at 0.6585 and trading this morning close to 0.66. NZD crosses are on the soft side, with NZD/JPY back below 70, NZD/GBP breaking down through its October low and reaching 0.4860 and NZD/EUR down going below 0.5820.
In the day ahead, we'll hear from Fed vice-Chair Clarida this morning, with the economic calendar remaining light.