Global equities stage another strong rally on US fiscal package. USD on the back foot on higher risk appetite. NZD little changed from NZ close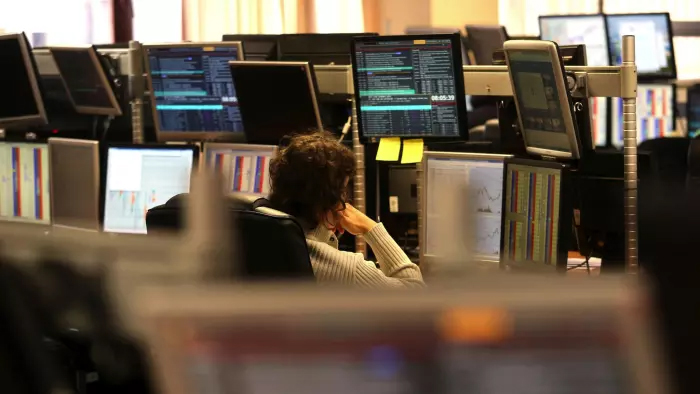 The improvement we saw in risk sentiment yesterday has sustained into a second day, with the S&P500 on track for its first back-to-back gain in six weeks, supported by an agreed US fiscal package to offset the devastating economic impact of COVID-19. US Treasury yields are lower. The NZD and AUD are little changed from the NZ close after a rollercoaster ride overnight.
After the NZ close yesterday, US lawmakers finally agreed to a fiscal deal worth nearly $2Tn (10% of GDP), the full details of which have yet to be released. The bill has also yet to be signed off, but is expected to pass the House, Senate and get Trump's seal of approval. The bill includes a $500bn fund for loans to businesses, cities and states, including $50bn for airlines and a loan for Boeing; four extra months of unemployment insurance for those who lose their jobs; and a one-off direct payment for lower to middle income earners.
In COVID-19 news, the number of global cases continues to skyrocket, but the rate of growth is gradually slowing across Europe. Spain has followed Italy in overtaking China in terms of the number of deaths.  The number of cases in the US is still rapidly growing. Some 37% of people tested in New York have been found to be positive, although the growth rate in the number of cases is slowing there, but picking up in other states. More cities and countries across the world are entering lockdowns. NZ's 4-week shutdown begins today and PM Ardern declared a national state of emergency and shut down Parliament, giving the government police state-like powers to do whatever it wants. Surfing is okay but golf is out; there is no justice.
After a wobbly first couple of hours of trading, the S&P500 is currently over 4% higher, supported by the fiscal deal. If the positive move is sustained, it'll mark the first back-to-back increase in the index in six weeks and a double-digit gain at that, following yesterday's 9.4% increase. It remains to be seen whether the lows have been reached and this could easily just be a short bear-market rally. The VIX index remains elevated at the 60 mark.
US and European credit markets continue to improve. The US high grade CDX spread has narrowed for the third day running, now down to 94bps from 152bps on Friday and companies are able to issue more debt. Yesterday's US corporate deals were more the 7 times oversubscribed. However, the high yield (junk) market remains effectively closed and funding strains remain evident in money markets despite the Fed's unprecedented measures to support the market. US 3-month LIBOR continues to rise (now 1.23%). Commercial paper spreads have narrowed a little but off a very high base and lower-tier companies are facing ever-higher rates.
Despite the big two-day gain in US equities, US Treasuries have largely tracked sideways over that time. The US 10-year rate is down 5bps to 0.79%, retracing the prior day's move.
In currency markets, better risk sentiment has seen the USD fall again, on track for its first back-to-back daily fall in the BBDXY index after a strong run over the prior couple of weeks. The NZD ran up through 0.59 last night but the move wasn't sustained. It was back below 0.58 a couple of hours ago, but is recovering again and sits this morning at 0.5840, near the NZ close. Ranges of more than 1 cent now seem the norm. The AUD has followed the same pattern, charging up through 0.6050 last night but back down to 0.5970 this morning.
Of the majors, GBP remains one of the most volatile for whatever reason, trading a more than a 3 big figure range around 1.1640-1.1970, now currently 1.1800, up 0.4% for the day.  EUR is also higher, up 0.7% to 1.1860.
NZ rates were higher yesterday, with the 10-year government rate up 10bps to 1.11% and the 10-year swap rate up 5bps to 1.07%. The RBNZ kicked off its Large Scale Asset Purchase Programme, which saw higher bid/cover ratios for the shorter-dated bonds. It's far too early to judge the success or otherwise of the programme, which will continue through the next 12 months. The market awaits a DMO announcement on its tender programme for the June quarter (due by 31 March), with some anticipating a syndication of a new bond to achieve its issuance target of another $5b before the end of June.
Tonight see the release of US jobless claims figures for the week ending 21 March, with some wide ranging estimates out there – a couple of estimates as high as 4m and over a third of economist estimates above 2m. The Bank of England meets tonight but it has already been pretty active with crisis-like policy measures so we're not sure how much more to expect at this stage.