Strong US non-farm payrolls, +4.8m jobs. Equities higher (NASDAQ new record high) but bond yields unmoved. NZD outperforms, breaks above 0.65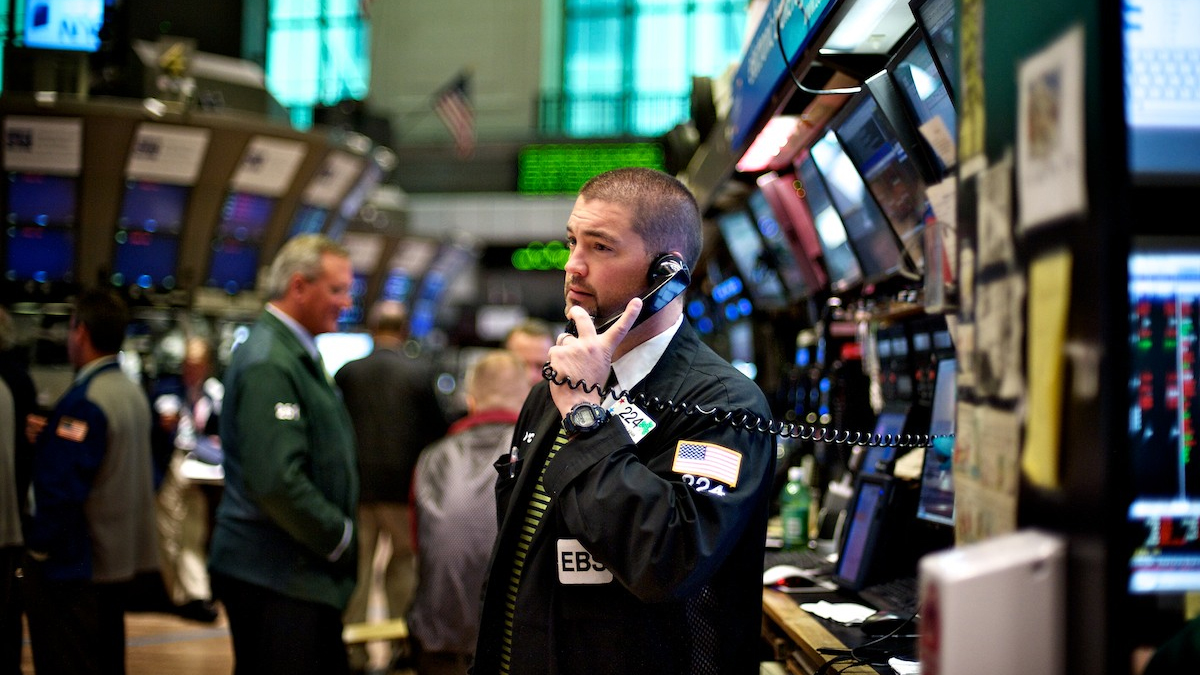 A strong US nonfarm payrolls report has given equities another push higher overnight, although there has been less movement in other asset classes.  Global bond yields are flat-to-lower overnight and currency changes have been minimal.  The NZD has been the big outperformer over the past 24 hours, rising above 0.65.
The US recorded 4.8 million new jobs in June, well above the median market expectation of 3.5 million but within what was a very wide range of estimates among economists.  Job growth was most pronounced in those sectors which had experienced large lay-offs in April, such as leisure and hospitality (+2.1 million jobs), as states took steps took steps to reopen their economies (and firms, to rehire workers) during the month.  The US has now recovered about one-third of the job losses experienced in March and April.
The unemployment rate also fell more than expected in June, albeit to a still-very high 11.1%.  The 'adjusted' unemployment rate, which corrects for misreporting among respondents, fell even more than the headline rate, from 16.4% to 12.3%.  More concerningly, the number of workers who permanently lost their jobs (as opposed to those "on temporary layoff") increased by 2.8 million in June, about 600,000 more than in May.
Equity markets were boosted by the payrolls report, which follows a string of better-than-expected economic data (the commonly-followed Citi US economic surprise index is at an all-time high).  The S&P500 is up around 1%, with all sectors showing gains, and it is close to its recent high set in early June. The NASDAQ is up by a similar amount and it has made a fresh all-time high in the process.
The payrolls report overshadowed news that new COVID-19 cases in Florida rose by more than 10,000 yesterday, a new daily record.  It remains to be seen whether the acceleration in cases in numerous Southern and Western US states slows (or even halts) the broader reopening process for the US economy and, in turn, job growth going forward.  Initial jobless claims last week were higher than expected and appear to be leveling off at an uncomfortably high level.
Global rates initially moved higher after the payrolls release, but the reaction soon faded, leaving 10-year rates flat-to-lower on the day.  The 10-year Treasury yield rose 4bps to 0.71%, but it is back down at 0.67% as we write.  Rates markets continue to imply far less optimism about the global recovery than equity and commodity markets.
FX moves have also been minimal, with all the G10 currencies (except the NZD) sitting within 0.2% relative to this time yesterday.  The Bloomberg USD index (BBDXY) reversed earlier losses after the payrolls report and is back to unchanged on the day.  Even amidst the risk-on backdrop, USD/JPY is only up 0.1%, to just above 107.50.  The GBP hasn't been affected by news that UK-EU Brexit negotiations broke up a day earlier than planned, with Chief EU negotiator Barnier reiterating that "serious divergences remain".
The NZD has been the one outlier in an otherwise becalmed FX market.  The NZD is 0.6% over the past 24 hours, with most of those gains coming during the New Zealand trading session yesterday.  The NZD reached a high around 0.6535 overnight but the upside surprise to payrolls, which triggered some modest USD strength, has seen it pull back to around 0.6510 this morning.  The NZD/AUD cross has broken above 0.94 and is close to a two-month high.  It's hard to pinpoint an obvious catalyst for the NZD outperformance over the past 24 hours.
The US Congress and Senate passed a bill which will impose sanctions on financial institutions and officials seen to be interfering in Hong Kong.  Seperately, White House Economic advisor Larry Kudlow told Fox that that the US was "very unhappy with China" and "there are going to be export restrictions."  US-China tensions continue to bubble away in the background but remain a secondary concern for the market at present.
In other COVID-19 news, there were 77 new cases reported in the Australian state of Victoria yesterday, a similar total to the previous day.  Tokyo reported over 100 new cases, the most since early May.
There was little move in NZ rates yesterday besides a modest flattening in the government bond curve (the 2037 yield fell 2bps while short-dated bond yields were slightly higher).  New Zealand Debt Management's tender of $800m nominal bonds met with very strong demand, with the weighted-average yields on both the 2025 and 2031 bonds coming several basis points below pre-tender secondary market levels.  Yesterday also saw the first tender of inflation-indexed government bonds (so-called 'linkers'), after issuance was suspended at the start of April.  The RBNZ's decision to add linkers to its QE programme at the May MPS has been crucial in helping to restore some liquidity to the market, which had become highly impaired during the crisis.