Trump suggests delaying election - equities fall but then mostly recover. Global rates continue to drift lower - US 10-year real yield close to a record low. USD remains under pressure - EUR makes fresh 2-year high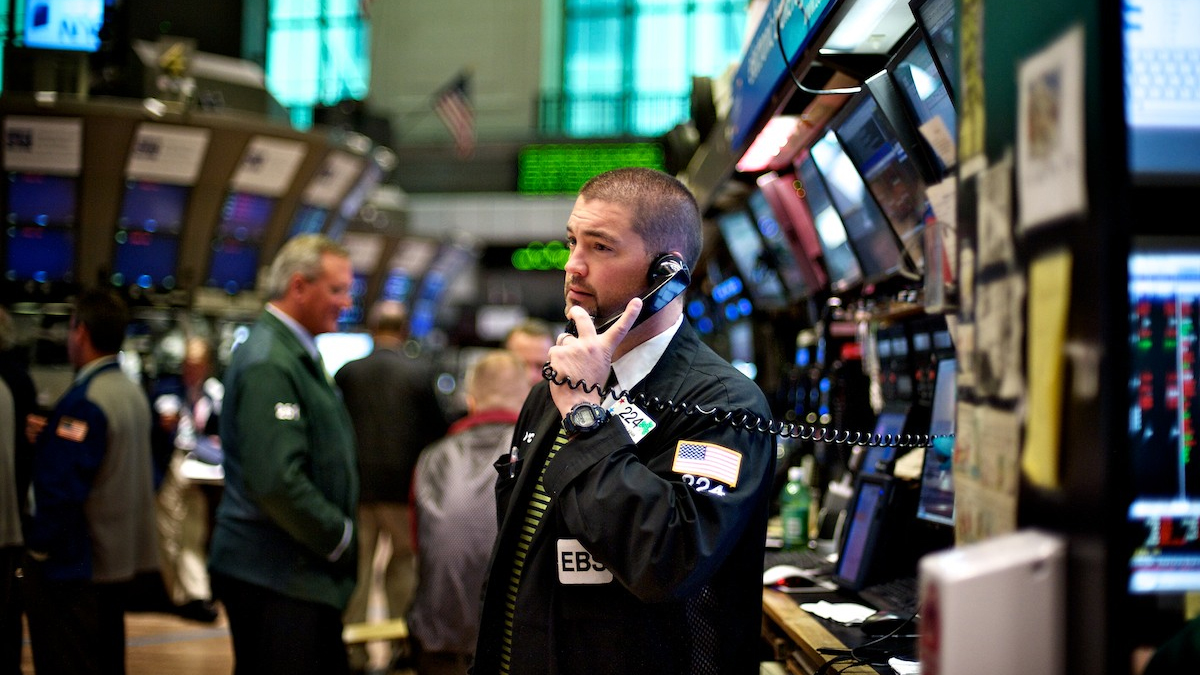 Equity markets had a dive overnight, after Trump suggested delaying the US election, but they have mostly recovered.  Global rates and the USD continue to grind lower.  The EUR has reached a fresh two-year high while the NZD has shown little movement.  There is still no sign of an agreement over a US fiscal package yet, with enhanced US unemployment benefits set to expire tonight.
In a tweet overnight, Trump suggested that the US election should be delayed, claiming that mail-in voting would result in the "most INACCURATE & FRAUDULENT Election in history."  Trump has consistently railed against mail-in voting and some market participants are concerned that he will use this as a pretext not to accept the election result, if he loses (as polls currently suggest).  Senior Republicans, including Senate leader McConnell, quickly pushed back against the idea, which would need the support of both the Senate and (Democrat-controlled) Congress and therefore won't happen.
Equities fell after the tweet, with the S&P500 down as much as 1.7% at one stage, but they have since retraced most of that move.  The NASDAQ is up around 0.3% ahead of earnings results later this morning from tech heavyweights Apple, Amazon, (Google parent) Alphabet and Facebook, while the S&P500 has pared its decline on the day to just 0.5%.  Easy monetary policy and ultra-low interest rates remain a key support for all risk assets.
US Q2 GDP was terrible, but not quite as bad as expected.  GDP contracted at an almost 33% annualised rate in Q2, mainly due to falling personal consumption (-35% annualised), with households constrained from spending under the lockdown.  The US economy has recovered since the trough in April although high frequency data suggest some levelling off in activity recently.  Weekly jobless claims rose slightly again last week, and remain at very high levels, implying that the labour market recovery is starting to stall.  In Germany, Q2 GDP was the worst since records began (-10% in Q2, not annualised).
The USD remains under pressure, with the Bloomberg DXY (-0.2%) trading near a two-year low.  The Trump tweet, which risks adding fuel to the debate about whether he will accept an election loss, led to an immediate sell-off in the USD.  US real (i.e. inflation-adjusted) interest rates have continued to grind lower, with the 10-year rate approaching -1%, which is the all-time low.  The US's reduced interest rate advantage, generally supportive risk appetite, renewed positivity towards the EUR, and the still-high rate of new COVID cases in the US compared to other developed countries are all factors weighing on the USD.
European currencies have again outperformed, with the afterglow of the recently agreed EU Recovery Fund helping to sustain positive sentiment towards the region.  The EUR (+0.4%) has broken above 1.18, making a fresh two-year high in the process, while the GBP (+0.7%) has risen to a four-month high around 1.1390.
Commodity currencies have traded lower overnight following a 2% fall in Brent crude oil and broader weakness in other commodities.  The oil-sensitive CAD and NOK are the weakest currencies (-0.7%) while the NZD and AUD have experienced more modest moves.  The NZD fell to around 0.6620 overnight but has since recovered and is now close to where it was this time yesterday, around 0.6670.  The NZD remains within reach of its 12-month high, set at the turn of the year, just above 0.6750.
In domestic data, the final release of the ANZ business survey for July was disappointing.  The Own Activity indicator slipped slightly from its preliminary reading earlier in the month.  While activity indicators are well above their respective troughs reached in April, the absolute levels are still very weak on a historical basis.  Other recent domestic economic indicators have been more positive, including building consents data yesterday, although it remains to be seen how sustainable the improvement is.  RBNZ Deputy Governor Bascand releases a speech at 9am this morning, focussed on banking.
Victoria reported over 700 new COVID-19 cases yesterday, a new daily record, three weeks into the Melbourne lockdown. The state's Premier announced new restrictions, with some regional areas in Victoria restricted from having visitors and masks made mandatory across Victoria (extending beyond Melbourne).  The NZD/AUD cross has drifted up towards 0.93 over the past 24 hours.
Global rates have continued to grind lower although volatility remains very subdued.  With the exception of one day in March (when it briefly spiked to 0.31%), the 10-year Treasury yield is now at its lowest level on record, at 0.54%.  NZ rates drifted lower yesterday as well, with the 10-year swap rate falling 1bp to 0.67% (its all-time low is 0.59%) while NZ government bond yields fell around 3bps after a strong bond tender.
The NZ Local Government Funding Agency (LGFA) syndicated $900m across two bonds yesterday (a $400m tap of its 2022 maturity and $500m of a new 2037 bond).  Strong demand for the 2037 bond was evident, with an order-book over $1b.  There remains an ongoing search for yield among investors in this low rate, low volatility environment.  This was also seen in the recent bumper syndications of the 2041 NZ government bond and the 2051 Australian government bond.
The market is focused on negotiations between the Democrats and Republicans over a new fiscal package, but there is no sign of a breakthrough yet.  Enhanced US unemployment benefits are set to expire tonight.  The Chinese PMIs are also released today.