Mixed overnight trading session reflecting the mix of drivers. NZD and AUD recover after printing fresh lows. NZ long rates continue to rally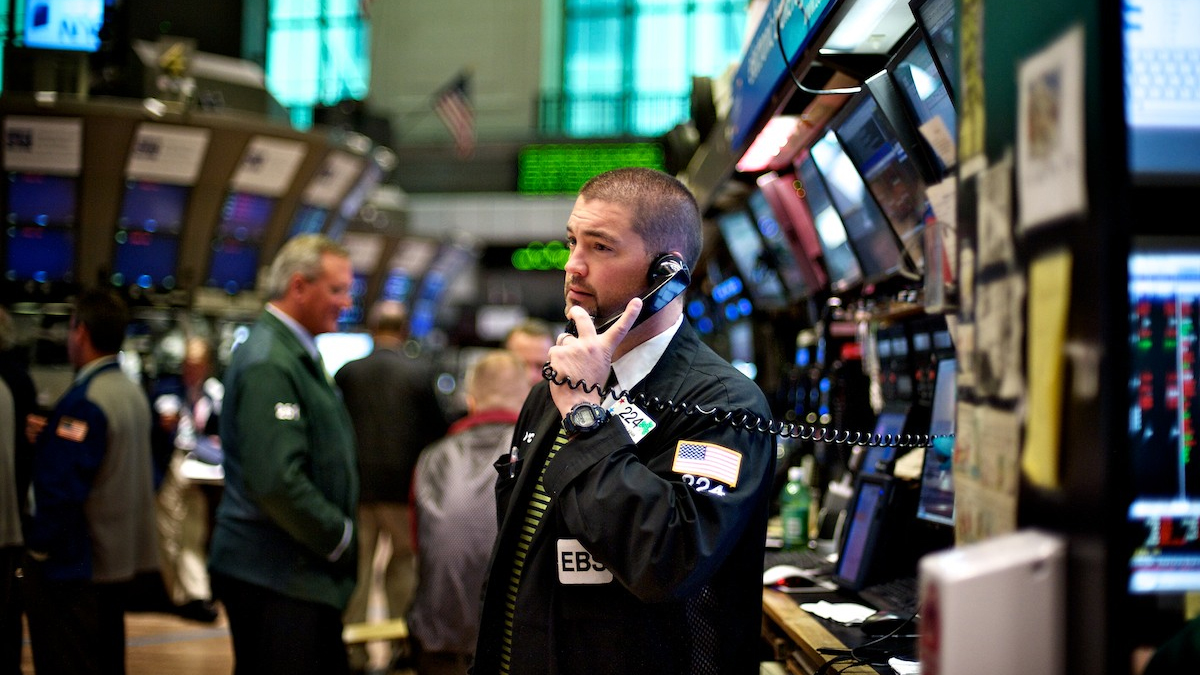 Risk sentiment has recovered somewhat, sending US equities into positive territory after a weak start. This has also been evident in currency markets, with the NZD and AUD in recovery mode as we go to print.  GBP has been supported by a mini-fiscal stimulus, something still absent from the US, but the market hasn't given up on hope for that.
There has been a mix of positive and negative news, making a choppy trading session for US equities, but now decisively in positive territory. The S&P500 is currently up 0.7%, making up some of yesterday's tumble. European equities were weaker, with the Euro Stoxx 600 and FTSE100 indices both down over 1%. The UK and France recorded their highest daily rate of new COVID19 cases, threatening the outlook as new restrictions get enforced.
President Trump has been critical of the use of mail-in voting and yesterday he refused to commit to a peaceful transfer of power if he lost the election, saying "we are going to have to see what happens". Senate Majority Leader McConnell tried to hose down concerns about a messy transition, tweeting that "…there will be an orderly transition just as there has been every four years since 1792". Other politicians including numerous Republicans conveyed a similar message.
On the economic front, US jobless claims showed little change last week against expectations for a modest improvement.  The very high level of claims still being printed points to a very weak labour market, still much worse than the nadir seen during the GFC. US economists have been busy cutting their growth forecasts for Q4, with hope much-diminished for any fiscal stimulus package being agreed this side of the US elections. St Louis Fed President Bullard looked like an outlier with his comments that the US economy may be close to a complete recovery by year-end.  Chair Powell reiterated his comments in a second day of testimony in front of lawmakers, urging more fiscal support, saying that households risk running out of money with no further stimulus action.
On the positive side, Treasury Secretary Mnuchin still offered a glimmer of hope, telling Fox news that once the continuing resolution to fund the government passes the Senate, he and Speaker Pelosi will renew talks, while Pelosi backed that up, saying that she had spoken with Mnuchin yesterday.
In other data, the US housing market is still going gangbusters, with new home sales surging further ahead.
Elsewhere, Germany's IFO survey showed a modest rise in business confidence, although the key indicators were slightly less than expected.
There is nothing much to say about the US bond market, with the US 10-year rate remaining stuck in a tight range and flat around 0.67%.
Currency moves have been fairly well-contained, with the more positive mood helping the NZD recover from as low as 0.6512 overnight to the current 0.6560, similar to the level this time yesterday. The AUD hit a low of 0.7016 and is now around 0.7060. For a second day, NZD/AUD met resistance close to 0.93 and currently trades a little under that mark.
GBP has been one of the better performers after UK Chancellor Sunak unveiled a mini stimulus plan that included a six-month job support scheme for part-time workers, support for the self-employed, extended and more flexible loans for businesses and a reduction in VAT to 5% for the hospitality and tourism industries. GBP is up 0.3% for the day to 1.2760.
Against a backdrop of soft safe-haven currencies overnight including CHF, JPY and the USD, the euro is up slightly to 1.1680 even after Eurozone banks took up €174.5b of cheap three-year funding at the ECB's latest TLTRO.  This was at the high end of expectations, although well down on the record €1.3 trillion at the last operation three months ago.
In the domestic rates market, NZ government bond yields continued to trend lower yesterday, printing fresh record lows for the longer end.  Short-end bonds out to 5 years were flat and remained in negative territory, while the 10-year rate fell 2bps to 0.455%, while slightly bigger falls were seen for longer dated bonds. There was strong bidding at yesterday's bond tender with "investors" clamouring for the 2024 bonds issued at an average yield of negative 0.05%, with a bid/cover ratio over three.
It wasn't the first time the government got paid to borrow (with the same occurrence for the shorter 2023 bonds last week). Over time, the government can expect to see more instances of getting paid to borrow, particularly for shorter-dated bonds, with the cash rate likely to go negative next year and stay that way for some time. There was particularly strong demand for the 2037 bonds, with a bid/cover ratio of 3.7, at a positive yield of 0.91%. Of course, strong demand for bonds at such low rates, below those on offer in the key Australian and US markets, reflects the herculean money printing activities of the RBNZ, squeezing out holders as it buys more bonds than are being issued each week. 
Bonds outperformed swaps, with a slight upward bias to rates, with the 10-year rate up 1bp to 0.475%.