Cautious tone overhangs US equity market. GBP recovers, with UK-EU trade talks likely to continue for longer. NZD unperturbed by dovish RBNZ commentary. If anything, market losing the faith in extent of possible OCR fall next year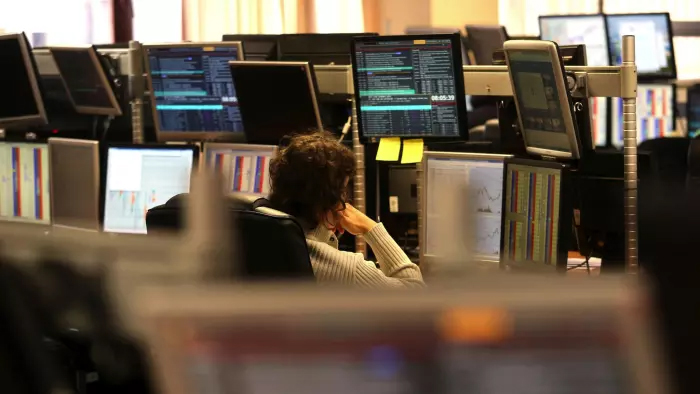 US equities are trading on a cautious note again, with little positive news to drive stocks higher. Global bonds are well bid, while currency markets have been largely dormant, with a rebound in GBP the only movement of note as EU-UK trade talks continue. The NZD remains range-bound, with dovish RBNZ comments having no impact yesterday.
The S&P500 is down for a second day in a row; must be a bear market – that hasn't happened in nearly four weeks. After a positive open, the index has trended lower and is currently down 0.7%, amidst a lack of fresh positive drivers following its recent strong rebound. Indeed, the mix of newsflow so far this week has been more bad than good.
After we went to press yesterday, Eli Lilly said that it was pausing a trial of its antibody treatment for hospitalised patients due to a "potential safety concern". This followed the news of Johnson and Johnson pausing its vaccine trial after a volunteer became sick.
The overnight earnings results were mixed in the US, with a boomer of a result by Goldman Sachs and much weaker results from Bank of America and Wells Fargo.
The EU has overtaken the US in terms of new infections of COVID19 when measured accounting for population. Countries including France, Spain, the Netherlands, Belgium and the UK reported new daily infections in excess of 250 per million people a day, higher than the US reported during its July peak. The rate of infection also looks to be explosive in Germany, which had previously done well to contain the virus. On a more positive note, while hospitalisation and death rates are rising, these are much lower than seen earlier in the year, as the spread is occurring amongst younger folk. And for the economy, while a number of new restrictions are being placed across Europe, these are more localised in nature.
The cautious tone to markets sees global bond markets well bid, with rates falling for another day. In fact, the Germany's 10-year rate has fallen for a fifth consecutive trading day, down 2.5bps to minus 0.58%, taking its fall to nearly 10bps over the past week, perhaps reflecting the poor trend in COVID19 case numbers. The US 10-year rate has nudged down to 0.72%, amidst fading hopes for a fiscal stimulus package. Mnuchin said that it "will be difficult" to get something done before the November election.
Currency moves have been modest. Safe-havens JPY and CHF have pushed a bit higher overnight but the notable outperformer has been GBP, up 0.7%, back up through 1.30. Bloomberg reported that the UK is poised to continue EU trade talks past the 15 October "deadline" that UK PM Johnson had previously indicated was a mark in the sand where we would walk away from talks if no deal had been struck. Sources suggest that both sides consider the end of October or the first few days of November as the "real" deadline for getting a deal. Our base case remains one of a "lite" deal that avoids the worst-case scenario.
The NZD remains range-bound and was unperturbed by another dose of dovish talk by an RBNZ senior official yesterday afternoon. RBNZ Assistant Governor Hawkesby's comments to a webinar, as reported by Bloomberg, were ostensibly dovish. He commented that all economic scenarios included very weak inflation pressures and, while some data had surprised on the upside, the economy was still on life support and continued policy support will be required. He added some fuel to the negative rates debate, suggesting that he had no concerns of them being problematic for banks and the negative rates option was "not a game of bluff". The NZD trades this morning at 0.6660, close to where it has tracked all week.
Hawkesby's comments only had a small impact on the rates market, with 2-year swap coming in from a high of 0.07%, but still closing up 1bp for the day at 0.06%. If anything, the market is losing some faith about the extent of possible RBNZ rate cuts, with the April meeting OIS closing at minus 0.05%, up 2.5bps for the day and up over 4bps since last week's close. A run of stronger economic data, including a booming housing market, raises a question of whether the risk of taking the OCR down to uncharted territory is necessary. A soon-to-be introduced Funding for Lending scheme will reduce bank funding costs, while downward pressure on term deposit rates are continuing to feed through into mortgage rates.
NZD crosses have been well contained, with the rebound in GBP seeing the largest move in NZD/GBP, down 0.5% to 0.5110. NZD/AUD took a peek above 0.93 this morning, before falling back to 0.9290.
Australian consumer confidence reported yesterday was strong, a vote in favour of the Budget, which seems to have hit the right mark – the Westpac index rose to a level some 10% above that prevailing in the six months prior to COVID19.
Australian employment data today are expected to show a fall in employment and rise in the unemployment rate to 7.0%. Ahead of that, RBA Governor Lowe will be speaking, with the market looking for a signal of a November easing and potentially what sort of expansion of QE policy is likely, alongside the expected policy rate cuts. US jobless claims tonight should show a lack of progress in bringing the figure down, with improvement in the labour market stalled.