Concern about surge in COVID19 cases across the US and Europe. Global equities down around 3% ahead of new country-wide restrictions for France and Germany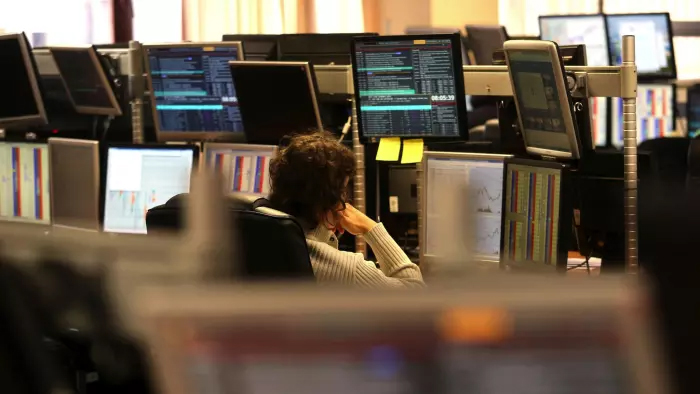 US and European equity markets have fallen significantly overnight ahead of new country-wide restrictions being imposed across France and Germany, as new cases of COVID19 surge. Despite the equity market sell-off, global rates markets have seen only small falls in yields. Safe haven currencies have outperformed, with commodity currencies near the bottom of the leaderboard.
The market focus overnight has been on the spread of COVID19 across Europe and the US, as new case numbers surge to record highs in many cases and hospitalisation and death rates increase. This is leading to fresh restrictions being imposed in a number of countries and states, which will likely see some reversal of the fledging economic recovery.
German leaders agreed to impose a one-month partial lockdown from Monday that will see bars, restaurants and leisure facilities closed – while most other businesses continue operating – with advice to keep social contacts to an absolute minimum and avoid all non-essential travel. France is looking to impose similar sorts of measures, with President Macron scheduled to soon address the nation. New modelling by scientists employed by the UK government suggest England is likely to require the tightest restrictions by mid-December, with the current localised restrictions ineffective in containing the virus.
Equities have been hit hard by the prospect that the global economic recovery will reverse course, with the S&P500 currently down about 3%, extending the fall so far this week to about 5%. The Euro Stoxx 600 index closed down about 3%, with Germany's DAX down over 4%.
Next week's US election is also no doubt playing a role in making investors cautious, with a clean sweep by the Democrats across the House, Senate and Presidency seen to be a close call. The make-up of Congress and the Presidency will determine the scale of any post-election fiscal stimulus package. Many polls for the Presidency still show Biden in a commanding lead, and a new WSJ survey found no evidence of a late surge in support toward President Trump among undecided voters, a trend which was identified as a factor in his surprise victory in 2016.
Bond markets have taken the plunge in equities in their stride. The US 10-year rate has traded a tight 3bps range and is barely lower from the NZ close, currently 0.77%. Germany's 10-year fell by just 1bp, suggesting a lack of safe-haven flows, even if yields were higher across the more troubled European nations, with Italy's 10-year up 6bps.

Safe-haven currencies have outperformed, with the USD, JPY and CHF the best performing, although moves for most haven't been particularly large. The USD index is up some 0.5% for the day.
"Risk-off" has been the predominant force for commodity currencies, with CAD unperturbed by the latest Bank of Canada policy meeting. The BoC reduced its weekly bond purchases from CAD5b to CAD4b, but shifted purchases towards longer term debt. Its hand was forced in a way, as the BoC was beginning to own "too many" of the shorter dated securities, so this move has more to do with technical factors than a policy move. Shorter dated bonds were anchored by a pushing out of forward guidance, as the Bank added 2023 for the timing of when the output gap is closed. The BoC has no appetite for negative rates, with Governor Macklem saying that the bar is "high" and negative rates is "not something we think would be helpful". USD/CAD is up 1% for the day to 1.3315.
At last, the NZD has shown some reaction to the more cautious market tone that has been evident over recent days. From an overnight high of 0.6720, the currency lost almost a full cent, hitting a low of 0.6629, now currently around 0.6650. Still, the AUD has been hit harder, down 1% to 0.7055. From an NZ close of 0.9385, NZD/AUD is back up to 0.9430. Yesterday, Australian CPI data didn't move the needle and neither did some dovish comments by RBA board member Harper, espousing the view of more QE to provide more "ammunition".
EUR and GBP are mid-pack, down to 1.1750 and 1.2980 respectively. With bigger macro factors in play overnight, GBP reacted little to positive news on trade talks. Bloomberg reported that the EU and UK have made progress this week toward resolving some of the biggest disagreements, raising hope that a deal could be reached by early November. While differences were still said to be substantial, work had begun on writing the text for an agreement, seen to be a positive sign.
NZ government bonds performed well yesterday, partly due to global tailwinds and but also with the syndication of 2028 bonds out of the way. NZDM issued $4b at a yield of 0.305% after seeing "demand" of around $20b. Bonds out performed swaps, with 10-year NZGBs down 5bps to 0.50% and 10-year swap down 2bps to 0.49%. The short end of the curve remained anchored by expectations of further OCR cuts, resulting in further curve flattening.
The economic calendar for the day ahead is full. The final reading for the ANZ NZ business outlook survey this afternoon will reveal whether the decent uplift in activity indicators from the early release was sustained later in the month. BoJ and ECB policy meetings should pass without any change in settings, the latter likely to defer until December for any further decision on ramping up QE.
US Q3 GDP is expected to show a strong annualised 32% lift in activity from the hole created in Q2. For the market, the outlook is more important, and the current quarter is looking soft, with a halt to the recovery.