Surprisingly strong US Markit PMI data drives USD higher; NZD falls from fresh 2-year high. GBP outperforms on hope for a trade deal this week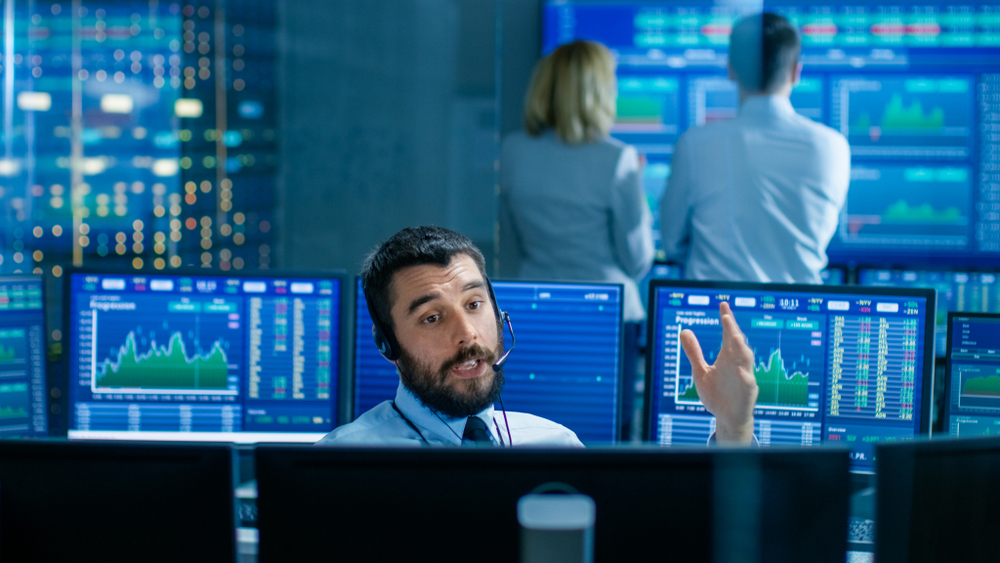 The USD strengthened overnight, driven by surprisingly positive Markit PMI data. This saw the NZD drop from a fresh 2-year high, to dip back below 0.69 and now on its way back up. Sector rotation remains the theme for equity markets, against a backdrop of little overall movement.
The US Markit PMIs for manufacturing and services defied expectations for a drop, with both blasting up higher – the composite measure rising to 57.9, the highest level since March 2015. So much for the apparent lack of fiscal stimulus and rapid spread of COVID19 supposedly driving weaker economic conditions. Indeed, the results contrasted with the fall in the equivalent Eurozone measures, which showed slippage in both manufacturing and services sectors.
The US Markit PMI data are not usually market-moving, with traders usually more sensitive to the longstanding ISM versions which are published about a week later. But the data saw the USD shoot some 0.6% higher in BBDXY index terms, before retracing a little. The reaction reflects the sensitivity of currency markets to relative economic performance and possibly exacerbated by positioning and market liquidity conditions. The data had a much more muted impact on US equities and Treasuries.
The S&P500 index opened higher and was up as much as 0.9% in early trading, before gains were whittled away. European equities also opened strong, before ending modestly weaker. Sector rotation into value stocks remained a theme, with the relatively cheap Energy, Financials and Industrial sectors all up more than 1% and the Russell 2000 small caps index up 1½, while Big Tech stocks are in the red.
Earlier positive risk sentiment followed news that the COVID19 vaccine developed by AstraZeneca and Oxford University showed an effectiveness of as much as 90% according to an early analysis of its phase-3 trial, broadly in line with the recent positive vaccine announcements from Pfizer and Moderna. The benefit of the AstraZeneca vaccine is that it will be available at a lower cost compared to others and the shots can be kept at refrigerator temperatures, making it easier to deploy.
Sentiment was also supported by news that with early signs that the restrictions in place across Europe have led to a slowdown in the spread of the virus, governments are looking at ways to ease some of those restrictions ahead of Christmas, while maintaining some progress in holding back the spread. In England, the stay-at-home order will be lifted on 2 December, to be replaced by a tiered system of regional restrictions. In France, tomorrow President Macron will detail a gradual end to the second lockdown.
On the negative side, Dow Jones reported that Senior Trump Administration officials say they are pushing for new hard-line measures against China, possibly creating an informal alliance of Western nations to jointly retaliate when China uses trading power to coerce countries. The officials said that the plan was sparked by recent Chinese economic pressure on Australia. This followed an earlier report by Reuters that the Trump Administration was close to issuing a list of 89 Chinese aerospace and other companies that would be unable to access US technology exports due to their military ties.  That news didn't help sentiment for the yuan, with the currency being one of the biggest movers for the day. USD/CNH is up 0.4% to 6.58.
The stronger USD post the Markit PMI data saw the NZD fall from a fresh 2-year high of 0.6968 to nudge just below 0.69, and recovering to 0.6920. The AUD fell from about 0.7335 to below 0.7270 before buying re-emerged.
NZD/AUD has been oscillating around the 0.95 mark since the NZ close, after its earlier boost following strong NZ retail sales data. The bounce-back in Q3 retail sales was much stronger than expected at 28.0% q/q, taking the level over 8% higher than last year. It suggests a much stronger private consumption contribution to Q3 GDP, which we had projected at 18% q/q and the RBNZ at 11%, providing another question mark (alongside the housing market) over the need for further stimulus to drive the economic recovery.
GBP has been one of the better performers on stronger UK PMI data and as hopes rise of an EU-UK trade deal. The Irish PM told reporters that he was hopeful of a Brexit deal outline by the end of the week. Times Radio reported that UK PM Johnson and EC Commission leader von der Leyen are likely to speak later in the week as the Brexit talks get to a crunch point. Chief EU negotiator Barnier tweeted that "fundamental divergences still remain, but we are continuing to work hard for a deal". GBP almost touched 1.34 before USD strength took over, and it currently sits close to 1.33. NZD/GBP has fallen below 0.52 this morning.
Rates markets have been uneventful. The US 10-year rate saw a little upward pressure early in the European session, but has since traded a tight range, with the strong US PMI data not causing much more than a 1bp reaction. The rate currently sits at 0.85%, up a couple of basis points from the NZ close. The domestic rates market was very quiet and there was no reaction to the strong NZ retail sales data. Swap rates ended the session up 1-2bps, while there was a mild flattening bias in the NZGB curve. The 10-year rate fell 1bp to 0.80%, while shorter dated bonds were up 1-2bps.
In the day ahead, the RBA's Debelle is giving a speech, while Germany IFO and US consumer confidence data are released tonight.