Equities higher, USD lower overnight. No major surprises from Yellen testimony. Dairy prices rise overnight, but NZD/AUD cross slides to a fresh three-month low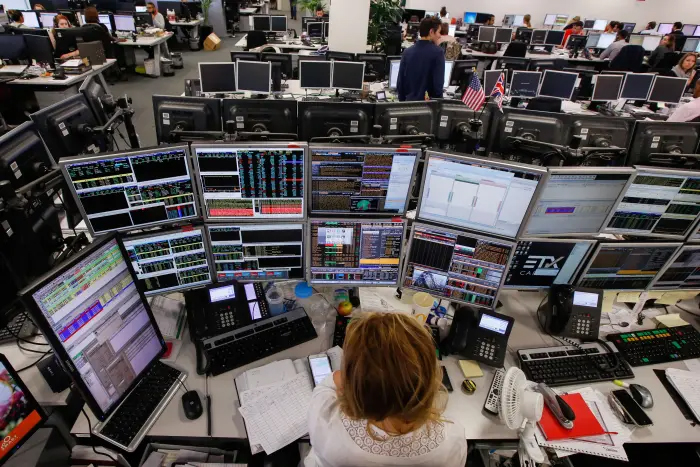 There remains an undercurrent of positivity in markets as investors look towards more US fiscal stimulus and vaccine roll-out.  Equities, rates and commodities have all moved higher overnight, regaining some of their losses from last week.  Meanwhile, the USD weakened, partially reversing its mini bout of strength last week.  The NZD continues to lag other commodity currencies, with the NZD/AUD sliding to a fresh three-month low.
There haven't been any major surprises from incoming Treasury Secretary Yellen's Senate confirmation hearing.  Yellen argued the extremely low level of interest rates provided justification for the incoming administration's plans to "go big" with its proposed $1.9 trillion fiscal stimulus, adding that spending more now would reduce the risk of a long recession.  The incoming administration will need to convince 10 Republican senators to come on board and vote for the stimulus bill in order to avoid the filibuster.  On the USD, Yellen said she believed in market-determined exchange rates, adding that the US was not seeking a weaker currency to gain a competitive advantage.  We interpret the comments to mean that the administration will not stand in the way of a market-led dollar depreciation.  On tax policy, Yellen said the administration would not roll back the 2017 Trump tax cuts "now", while the economy was still struggling, although tax changes could still appear in the second stimulus package, focused on longer-term issues like infrastructure and climate change, which is expected to be outlined next month.
The S&P500 is currently 0.8% higher on the session while the NASDAQ is up 1.2%.  Earlier, equities moved higher in Asia, with the Hang Seng reaching its highest level since 2019, while they fell modestly across Europe.  In corporate earnings, Goldman Sachs and Bank of America both beat analysts' earnings forecasts, although the latter missed on revenue expectations.  Netflix is among those reporting later this week.
US Treasury yields are slightly higher to start the trading week, with market-based inflation expectations continuing to head higher.  The US 10-year Treasury yield is up 2bps from Friday's close, at 1.10%, with Yellen's remark that the Treasury would look into a new 50-year bond adding some steepening pressure to the curve.  In Europe, Italian bond yields fell by 4bps after reports that a group of senators would abstain in the confidence vote later today, making it likely that PM Conte and the coalition government will remain in power.  New Zealand rates barely moved yesterday, with the 10-year swap rate continuing to hold just below 1.1%.
The USD has weakened over the past 24 hours, with the BBDXY falling 0.2% and the DXY 0.3%.  Yellen's testimony, which suggested the incoming administration will not stand in the way of further market-based USD weakness, has weighed on the USD.  The recovery in risk assets to start the week has also added downward pressure to the USD.  The BBDXY and DXY are off their multi-year lows, set earlier in the year, by 1% and 1.5% respectively.
The EUR has recovered from a six-week low, rising 0.4% to 1.2120 while the increase in equities and Treasury yields has seen the JPY underperform, falling 0.2%.
The NZD continues to lag other commodity currencies.  The AUD and CAD are both up around 0.2% over the past 24 hours while the NZD is essentially unchanged, at around 0.7115.  The NZD/AUD cross has fallen for the ninth consecutive trading day to reach a fresh three-month low.  The cross reached a low just above 0.9220 overnight, before recovering over the past hour to 0.9240.
Dairy prices increased by 4.8% at last night's GlobalDairyTrade auction, better than we had expected and taking the index to its highest level since 2014.  Meanwhile, whole milk powder prices rose by 2.2%, reaching their highest level since the start of 2017.  Firm demand, higher international grain prices, signs of slower growth in EU milk supply, and some concern about subdued NZ milk supply were all supportive factors going into the auction.  The result will put further upward pressure on domestic milk price forecasts, which are mainly congregated around the $7 mark, in the middle of Fonterra's $6.70-$7.30 range.
There was little market reaction in either NZ rates or the currency to yesterday's QSBO business survey.    Net confidence increased further, to -16 from -38 (seasonally adjusted), while firms' employment and investment intentions also increased sharply.  Notably, there were renewed signs of labour market shortages and capacity constraints, especially in the construction sector, although pricing expectations remained subdued.  In global economic data, the German ZEW survey showed expectations at lofty levels while current conditions remained very downbeat.