Rates fall back overnight after yesterday's carnage. Commodity prices on the charge, supporting fresh highs in NZD and AUD. USD broadly weaker as well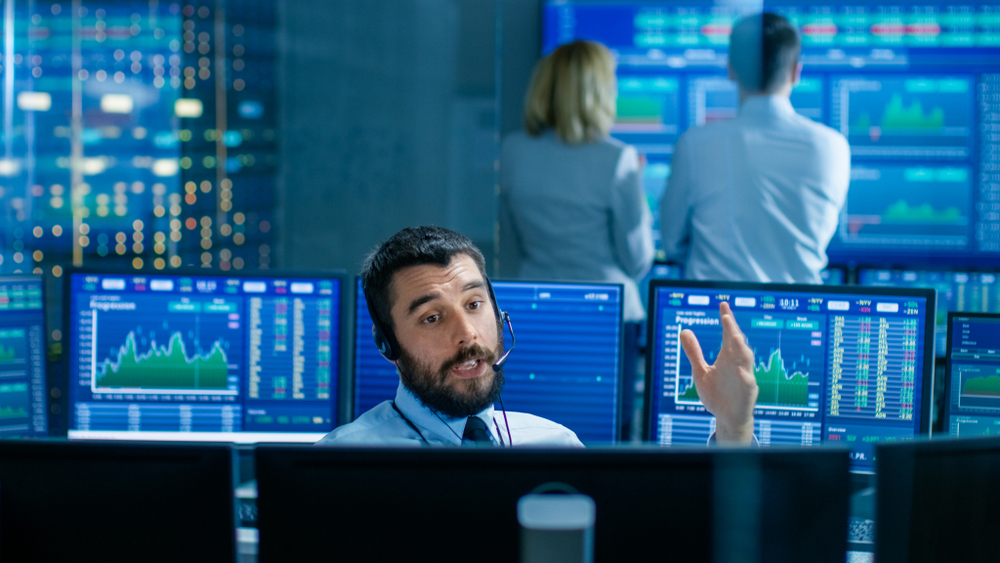 There was plenty of action in markets during NZ trading hours, with the reflation trade dominating, seeing fresh highs in rates, commodities and commodity currencies. It has been less interesting overnight, as US and Australian rates have reversed course while equity markets are trading with a cautious tone. The NZD is currently close to yesterday's high, while the AUD has punched up through 0.79.
The start of the week was action packed as US rates pushed up to fresh highs, with the 10-year rate hitting 1.39% by mid-afternoon NZ time. Following the sharp sell-off in rates Friday night, Australian rates pushed higher and market participants anticipated the RBA getting out a bazooka to bring some order to the market. The central bank disappointed, with just $1b of buying allocated for the 3-year bond and the usual $2b of slightly longer bond purchases. That operation barely caused a ripple and some wild trading followed, spilling over into the NZ rates market. 
NZ's 10-year rate closed the day up 13bps to a fresh high of 1.64%, taking the sell-off for the month to date to 51bps. That was a smaller increase than the 17bps increase in Australia's 10-year rate. While a clear curve steepening bias remained, the carnage was across the whole curve and through the swaps market as well. The 2-year swap rate closed the day 3bps higher at 0.39%, while the 10-year rate rose 14bps to 1.74%. All this ahead of the RBNZ's MPS update tomorrow.
Overnight, ECB President Lagarde said that the ECB was "closely monitoring the evolution of longer-term nominal bond yields", which the market read as code that the Bank could step up its bond purchases to keep yields from running higher. Germany's 10-year rate was as high as minus 0.28% overnight, but has fallen back down to minus 0.34%. 
Some calm has also been restored to US Treasuries as well, with the 10-year rate falling back down to 1.33% and currently 1.36%, up just 2bps for the day. The implied yield on Australian 10-year bond futures has fallen about 6bps from the level at the NZ close.
Overnight newsflow has been fairly minimal. Germany's IFO survey positively surprised, with the expectations component rising to 94.2.
There has been more good news on the vaccine front, with a UK study showing one dose of the Pfizer vaccine reduces the risk of infection –and therefore the risk of transmission – by more than 70%, rising to 85% after the second dose. This follows a recent report showing similar results in an Israel study, while findings in Scotland also report a similar result.
UK PM Johnson outlined what looked like a fairly cautious roadmap for reopening the economy, beginning with schools on 8 March, limited outdoor gatherings from 29 March, non-essential shops, outdoor attractions and indoor gyms and pools from 12 April, indoor hospitality from 17 May and a final lifting of all restrictions from 21 June. In between lifting the restrictions a series of tests would need to be met before progressing with further easing.
Despite the slightly better tone for US Treasuries, US equities are trading cautiously, with the S&P500 opening lower and staying in negative territory, currently down 0.4%. Further sector rotation is evident, with both the Dow Jones and Russell 2000 index showing modest gains, while underperformance of the tech sector sees the Nasdaq index currently down 1.6%.
The global reflation theme continues to drive commodity prices higher. Copper blasted above the USD9000 per ton mark for the first time in more than nine years. Most commodities are showing further price gains, including oil up another 2½-3% and whole milk powder futures have blasted up to USD3750.
The NZD and AUD head the leaderboard, although the theme for the day has been broad USD weakness, so crosses are barely higher. The NZD reached its highest level in nearly three years, touching 0.7338 mid-afternoon yesterday. Some temporary USD strength last night saw it fall back down to 0.7281, but early morning it has staged another recovery, almost back to its high. S&P upgraded NZ's long-term foreign currency debt rating from AA to AA+ and local currency debt rating from AA+ to AAA, but this only had a passing positive impact on the currency. S&P cited NZ's better COVID19 situation and the government's credit metrics, which could withstand a negative economic shock. The rating outlook was upgraded to "positive" more than two years ago and so the upgrade needs to be seen in that context. Moody's already has a Aaa rating for NZ debt, while Fitch upgraded the outlook for NZ's foreign currency rating just over a year ago and could follow at some stage with an upgrade to AA+.
The AUD blasted up through 0.79 a few hours ago and is currently trading near 0.7920. NZD/AUD has been range trading, and is currently near the bottom of that range around 0.9260. USD weakness sees EUR, GBP and JPY all up in the order of 0.4-0.5% to start the week.
In the day ahead, NZ Q4 retail sales are too dated to be of much interest to most, but for the record they are expected to be softer, following the massive recovery in Q3. Tonight sees Fed Chair Powell deliver the semi-annual monetary policy report after which he will face questions from House members.  He is expected to still run with the playbook of offering extraordinary monetary policy stimulus and encouraging support from the fiscal side.