No contagion evident from forced selling as hedge fund gets in trouble. Ship freed, allowing Suez Canal to reopen. Risk sentiment turns from negative to positive. NZD shows tentative signs of recovering after last week's selldown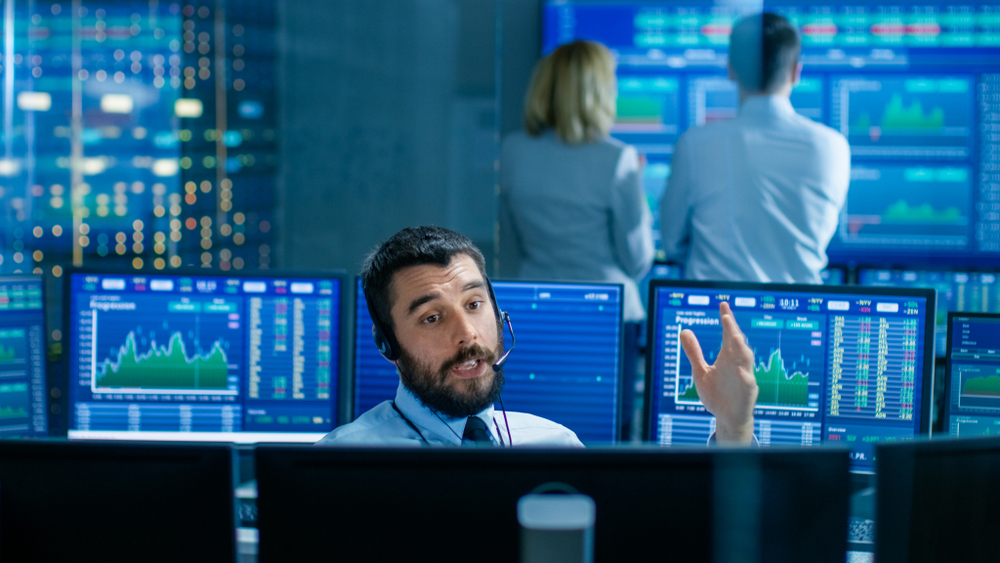 Risk appetite began the week on a negative note after fears of some systemic risk arising from a hedge fund getting in trouble. No contagion now looks evident and risk appetite has improved, resulting in a turnaround of equity markets and US Treasuries. After last week's underperformance of the NZD, some tentative signs of improvement are underway but otherwise it's a case of "nothing to see here" for currency markets.
S&P futures were weaker in Asian trading – down as much as 0.8% – after reports that the block selling of some US media and Chinese tech shares on Friday was related to hedge fund Archegos Capital Management, who had been missing margin calls. Nomura and Credit Suisse owned up to facing significant losses, given their exposure to the hedge fund. There was some concern that other banks would also be affected, and this could trigger a systemic event.
At this stage it looks like the situation has been well-contained. Other banks managed to limit losses by reducing their exposure to the hedge fund earlier (the total selldown of shares has been in the order of $30b) and contagion effects across the market are not apparent. After a record-setting close on Friday, the S&P500 fell as much as 0.8% but has recovered and is now trading flat.
Supporting a turnaround in risk sentiment, the ship Ever Given that had been blocking the Suez Canal for six days and disrupting global trade was finally freed. Ships have begun moving through the canal and the backlog that the blockage created will take about a week to clear. In the big scheme of things damage to global growth should be fairly limited.
The US CDC warned that a fourth wave of COVID19 might be sweeping across the US, with the rolling 7-day average of new cases pushing up to over 63,000, the highest level since 4 March, while hospitalisation rates are climbing in half of the US States. New patients are tending to be younger. The US has outperformed with its vaccine rollout, but this has been targeted at older folk. A further step-up in vaccination rates could see the latest wave of cases brought under control. The trend decline in new UK cases numbers has flattened out as the second step of the re-opening plan begins. 
There have been no key economic releases at the start of the week. Focus is turning to President Biden's unveiling this Wednesday (US time) of his major infrastructure-and-jobs programme and associated tax increases required to fund this. Policies on social initiatives including health care and child-care will come later in April.
The earlier risk-off backdrop saw the US 10-year rate fall a few basis points to 1.63%, but it has since notably risen to 1.70%, still in a consolidation mode evident over the past couple of weeks.
The domestic rates market saw higher yields, some of it reflecting higher Treasury yields on Friday night and some reflecting the afterglow of the RBNZ's announced tapering of bond purchases on Friday. The 10-year NZGB and swap rate both rose by 5bps to 1.68% and 1.82% respectively. Yesterday's LSAP was well offered. Less aggressive bond buying relative to issuance should help balance out the market after signs that the Bank had been unnecessarily squeezing rates lower over the past few weeks.
Currency movements have been small, with key majors plus or minus 0.2% from last week's close. There are tentative signs of better sentiment for the NZD after last week's heavy underperformance following the government's housing policy announcement. In Asian trading the currency tracked back down to near 0.6970 but has recovered and has settled just above the 0.70 mark, outperforming others, so it is slightly higher on all the key crosses. The AUD is at 0.7640. NZD/AUD fell to a fresh seven-month low of 0.9135 in late Asian trading but is back up to 0.9175 this morning.