Quiet trading with the US public holiday. Oil prices higher as no new production deal signed. NZD and AUD flat, trading well below fair value. NZ QSBO and RBA policy announcement today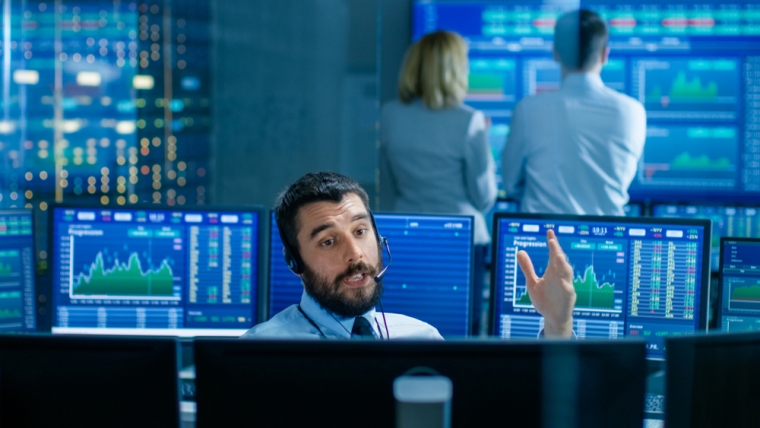 It has been a quiet start to the week with the US on holiday. S&P500 and US Treasury futures are little changed, while currency movements have also been small.
The only notable news overnight has been in the oil market, where the dispute between the UAE and the rest of OPEC+ has still not been resolved so no production deal has been signed off. This has seen Brent Crude rise over 1% to a fresh high of USD77.25, a level not seen since 2018. With no new deal, effectively production won't increase by 400,000 bpd in August as planned, but the situation is said to be fluid and talks could be reactivated at any moment.
As widely anticipated, UK PM Johnson announced plans to end social distancing and capacity limits at venues from 19 July, saying that people must learn to live with COVID19. Around 64% of adults are fully vaccinated.
There hasn't been much economic data released. Final June PMI services data for the euro area and UK were revised a little higher, pushing them further into expansion territory. A Bank of Canada business survey showed sentiment rising to a record high, with most firms saying that pandemic-related uncertainty was now behind them. This will feed into the Bank of Canada's policy decision next week, where the consensus expects a further tapering of bond purchases to $2b per week.
Yesterday, China's Caixin PMI services index fell to a 14-month low of 50.3 in June, well down on the 55.1 reading in May. With a greater focus on smaller firms, the survey is a more volatile version of the official PMI measure which also showed a fall in June. The fall in services activity has been put down to recent outbreaks of COVID19 in China.
In currency markets movements against the USD have been contained to plus or minus 0.2%. To start the week, the NZD has been flat around the 0.7025 mark, confined to about a 20 pip range. This is well below our short-term fair value estimate which last week rose to its highest level since 2014 of 0.7450, supported by higher risk appetite, higher NZ commodity prices and a wider NZ-US short rate spread. The AUD has been flat around 0.7530 and remains cheap against fair value north of 0.80. GBP has been one of the better performers overnight, up 0.2% to 1.3850.
The NZ rates market showed a flattening bias, with long term rates dragged lower following the move in US Treasuries on Friday night. The 2-year swap rate closed up 1 bp to 0.81%, its highest level since the pandemic, while 10-year NZGB and swap rates both fell by 5 bps to 1.65% and 1.80% respectively. The early signs of the RBNZ's reduced bond buying ($200m pw) against a lift in new supply ($500m pw) are encouraging, with no noticeable underperformance of government bonds versus swaps or other bond markets.  This may give the RBNZ greater confidence that the market will adjust to the end of QE without major price adjustments.
In the day ahead, NZ's Quarterly Survey of Business Opinion is expected to show more evidence of widespread capacity constraints and inflationary pressure. This is the last key release ahead of the RBNZ's Monetary Policy Review next week which surely must show a further incremental movement in policy tone towards a more hawkish stance.
The RBA's policy update this afternoon has been slated as one in which the Bank will update is policy stance on yield curve control and QE. Market consensus is that the RBA won't extend its Yield Curve Target bond to November 2024, instead keeping it at April 2024. There is less consensus on what will happen with QE, although our NAB colleagues think a taper is now priced in. Thus, the market should be well prepared for this announcement but there is always a small chance of a surprising market reaction. Perhaps more important for the market will be RBA Governor Lowe's scheduled remarks on the policy decision due 6pm NZ time. The key economic release tonight is the US ISM service index, expected to slip from a highly elevated level.