Risk sentiment improves. EU working on further sanctions against Russia, following evidence of committed war crimes. Global equities higher; euro weaker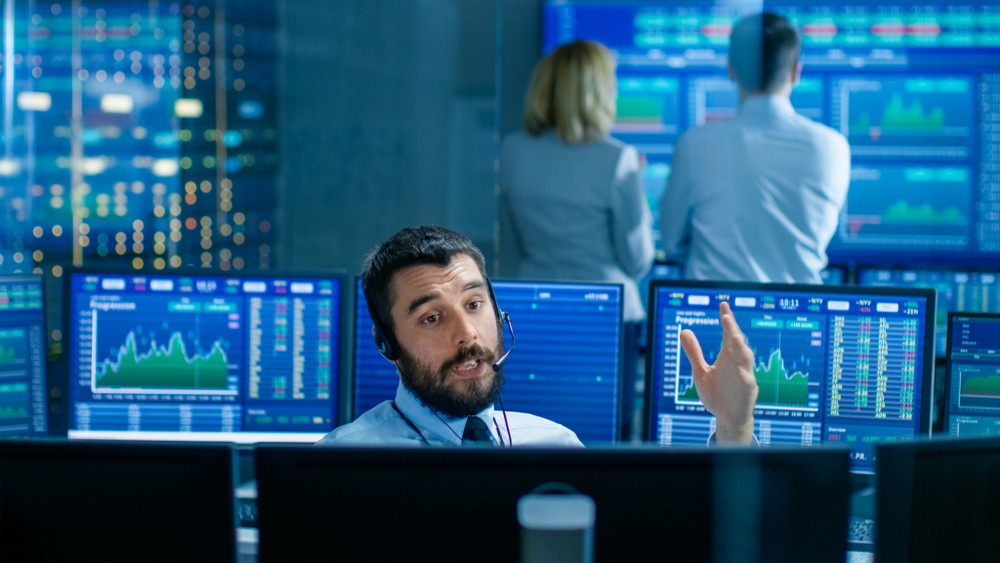 Newsflow has been light to kick off the new week but risk sentiment continues to improve, with equity markets higher, led by the technology sector, and commodity currencies outperforming. The US 10-year rate is slightly higher, against a backdrop of lower European yields, seeing the euro underperform.
The economic and event calendar this week is pretty bare and trading activity has been uneventful. Sentiment around the war in Ukraine and global monetary policy expectations, the two themes that dominated trading last month, are likely to remain at the centre of attention.
The EU issued a statement that it would work on further sanctions against Russia as a "matter of urgency" after condemning the reported atrocities committed by the Russian armed forces in a number of Ukrainian towns that have now been liberated. There are increasing calls to impose a European embargo of Russian oil and gas, which would hit Russia hard, but Germany is resisting going down that track as the impact on Germany's economy would also be significant. Brent crude is currently up over 2% to USD107 per barrel.
There has been no economic data of note, but a Bank of Canada business survey showed only a small fall in business sentiment in Q1, although the survey took place before Russia's invasion of Ukraine. Capacity utilisation rose to a fresh high, with over 80% of firms saying that they would have difficulty meeting a sudden increase in demand, while wage and price expectations remained at historically high levels. The data are consistent with Canada's economy over-heating and the market is almost fully pricing a 50bps hike at its meeting next week.
Despite the lack of news, risk sentiment continues to push higher. Last week our risk appetite index rose 14 points to 59%, above the neutral 50% mark, and overnight it has cracked 60%. Global equity markets have pushed higher, with the S&P500 currently up 0.7% and the Euro Stoxx 600 index closed up 0.8%. The technology sector shows strong gains, with the Nasdaq index up 1.7%. Gains haven't been particularly broad-based, with only two other sectors in positive territory, communication services and consumer discretionary. Twitter is up 30% after Elon Musk took a 9% stake, with a possible motive to increase free speech on the platform.
In the US Treasuries market there has been a slight reversal of the recent flattening bias, with some modest curve steepening on the back of a small fall in the 2-year rate and a small lift in the 10-year rate to 2.40%. There has been more price movement in European bond markets, with Germany's 10-year rate down 5bps to 0.46% and the UK 10-year rate down 6bps to 1.54%, following the EU statement on further sanctions.
Lower European yields on the back of potentially growth-sapping sanction fears have driven a weaker EUR, down 0.7% to 1.0970, with some negative spillover for GBP, down a touch to 1.31. The yen is slightly weaker on the positive risk backdrop, while this also sees good support for commodity currencies. The NZD is up 0.5% to 0.6960 while the AUD is up 0.7% to 0.7550. The CAD has strengthened 0.2% to 1.25. On the crosses, NZD/EUR is the biggest mover, up 1.2% to 0.6345.
The domestic rates market was quiet. Friday night's upward move in US Treasury yields spilled over into NZGB yields, which were 2-3bps higher across most of the curve. Upside pressure remained on the short end of the swaps curve, with the 2-year rate closing up 3bps to 3.41%, a fresh cycle-high, while 10-year swap was up 1bp to 3.49%.
Next week's RBNZ Monetary Policy Review remains in focus, where the market prices about an 80% chance of a 50bps hike, but not everyone is convinced that that is the right move, given the recession warning signs in some indicators like consumer confidence. In a blow to the hospitality sector, the government chose not to ease restrictions at yesterday's announcement as some anticipated. The dancing shoes will have more time to collect dust. Another review of settings will be made in 10 days.
The RBA's meeting this afternoon should be a non-event, with no change in policy expected ahead of the May Federal election. But another incremental shift to more hawkish commentary wouldn't look out of line as everything points to the RBA remaining well behind the curve. Tonight, the US ISM services index is expected to push higher, a reflection of the fading Omicron wave.