US Treasury yields are lower, following a series of weaker US economic indicators. Oil prices plunge close to 5%. Strong demand for NZ bonds continues, seeing NZ-US 10-year spread down to 48bps; NZ 2-year swap continues to push lower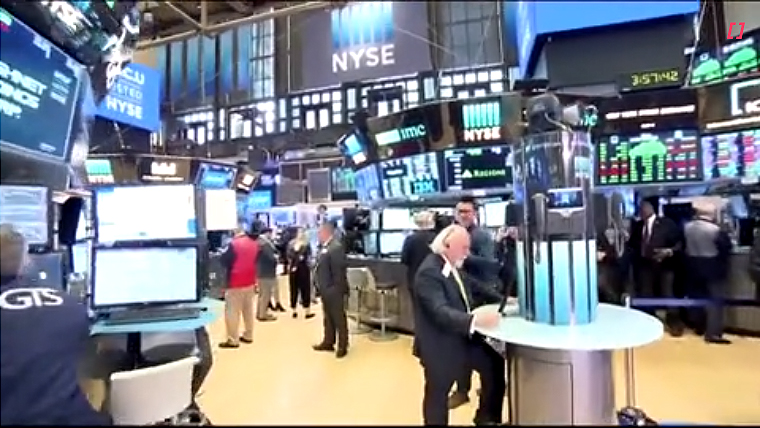 A risk-off vibe has been overhanging the market, with commodity currencies underperforming over the past 24 hours, albeit with no fresh damage done to the NZD and AUD overnight. US Treasury yields are lower, with the market supported by a series of weaker US economic indicators.
On the calendar overnight were a series of second-tier US economic indicators but they have proven to be market moving, as they all conveyed the same message of a weaker US economy. Initial jobless claims jumped 13k to a higher-than-expected 231k last week, a 12-week high, while continuing claims jumped 32k to 1.865m, their highest level in almost two years. The data are consistent with some clear softening in labour market conditions, with rising job layoffs and a more difficult environment to get re-employed.
Industrial production fell by a larger than expected 0.6% m/m in October, with the UAW strike driving a 10% plunge in motor vehicle production. The NAHB homebuilder sentiment index also undershot expectations, falling 6pts to 34, its lowest level this year, suggesting a lack of confidence in the building market against a backdrop of poor affordability. The Philly Fed business outlook index was the only indicator to positively surprise, although it remained in negative territory at -5.9 and had a weaker underbelly, with new orders, shipments and employment all weaker.
The weaker data flow supported the Treasuries market as did weaker risk sentiment during Asian trading hours, sending the US 10-year rate down to as low as 4.43%, close to the recent low. As we go to print, the yield is 4.44%, down 9bps for the day and 6bps lower from the NZ close.
The softer data gave an excuse for equity investors to pull their horns in, with the S&P500 down slightly in early afternoon trading after its recent strong rebound.
Oil prices are down close to 5%, with Brent crude down to a USD77 handle, with the recent break of technical levels, signs of higher US crude inventories, the weaker economic data flow and trading desks reporting bearish option plays all being contributing factors.
In currency markets, weaker risk sentiment prevailed during Asian trading hours for no obvious reason, although the move seemed to coincide with another weaker reading on Chinese house prices that sent the yuan on a weaker trajectory and, by the NZ close, the NZD was down to 0.5980 and the AUD was down to 0.6470.
The yuan reversed course and the NZD managed to regain the 0.60 level overnight before falling back down and it currently trades at 0.5985. Whether coincidental or not, the stronger yuan has seen sustained following what seems to be improved US-China relations. Presidents Xi and Biden met for hours of talks in San Francisco. After the meetings, President Biden tweeted a series of warm fuzzies including that the meetings "were some of the most constructive and productive discussions we've had" and he announced that the two countries are resuming military-to-military communications. At a post meeting speech, President Xi played down prevailing fears around any possible future military action, saying that "China does not seek spheres influence and will not fight a cold war or a hot war with anyone".
While NZD/AUD has been range-trading and NZD/CAD has recovered overnight, with CAD dragged down by weaker oil prices, the NZD is weaker on the other crosses. The yen has been supported by the lower rates backdrop and NZD/JPY has fallen to 90. NZD/EUR and NZD/GBP are both down about 0.7% from this time yesterday to just over 0.48 and just over 0.55 respectively.
The domestic rates market put in a good performance against the backdrop of higher Treasury yields since the prior NZ close. This saw the NZ-US 10-year bond spread closing down at 48bps. The government bond tender saw strong demand for the 2029s on offer, with the bid-cover ratio close to 6 and a near 4bps premium to prevailing mids, while the longer dated bonds on offer saw much weaker demand. This resulted in some further curve steepening, with 5-10 year rates down 1-2bps against a 2-3bps lift in the ultra-long bonds. In the swaps market, the 2-year rate continued to push lower, down 3bps to 5.16% while the 10-year rate was 2bps higher at 4.87%.
REINZ data showed further positive momentum in the NZ housing market, supported by a surge in net migration. The number of house sales was up 8% y/y in October and the house price index rose for a fifth consecutive month and a cumulative 3.9%, after its 18% peak-to-trough fall, although some positive seasonality has contributed to that recovery.
On the calendar in the day ahead there are only second-tier releases, including NZ PPI, UK retail sales and US building permits and housing starts.