RBNZ's foreign currency intervention capacity likely to grow significantly, Westpac NZ's Kelly Eckhold says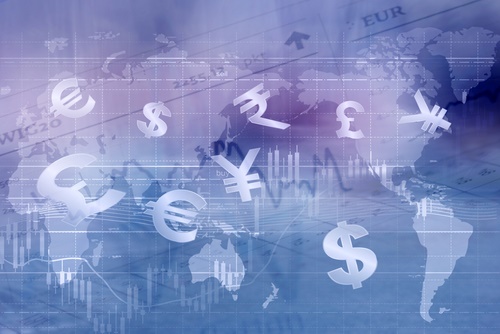 By Gareth Vaughan
Although trading in foreign exchange markets is inherently very risky, the Reserve Bank (RBNZ) boosting its capacity to do so makes sense both from monetary policy and financial stability perspectives, Westpac New Zealand Chief Economist Kelly Eckhold says.
Speaking in in the latest episode of interest.co.nz's Of Interest podcast, Eckhold who formerly worked as the RBNZ's manager of foreign reserves and at the International Monetary Fund, says the RBNZ's foreign currency intervention capacity is likely to increase significantly over the next two or three years from the NZ$17.725 billion as of its latest disclosure.
That's even after the RBNZ in July ramped up its foreign currency intervention capacity by almost NZ$4 billion by creating and selling NZ dollars. This followed January's announcement of its new Foreign Reserves Management and Co-ordination Framework (FRCF).
 Eckhold points out the RBNZ's total level of foreign reserves hadn't changed substantively since 2008, and the economy's about 80% bigger now and the foreign exchange market has probably doubled in size. The RBNZ has intervened in currency markets sparingly in the past, and the new FRCF doesn't mean this will change.
"When you see this rather large and abrupt change in the level of reserves going on here it's a consequence of the fact that the framework hasn't been reviewed for a very long time," Eckhold says.
"We have a well functioning foreign exchange market. The purpose of having the intervention policy for crisis situations is to keep it that way at all times," he says.
From a monetary policy perspective the RBNZ may intervene when the NZ dollar "overshoots or undershoots relative to its justified or fundamental levels." It's a tool available to "lean against some of those really large unjustified deviations in the exchange rate."
"With respect to the crisis intervention role, what it really does is help provide a bit of insurance in the event that some relatively rare but bad situations occur. And one of the good things about insurance is that it makes people probably a little bit more comfortable investing in the country because they feel there's some buffers there that could be used if something bad happens. That probably means all else equal your interest rate's a little bit lower, potentially your exchange rate could be a little bit less volatile, and that's going to be to the benefit of ordinary New Zealanders and firms," says Eckhold.
"For the monetary policy intervention operation to the extent they have some success in helping moderate the cycle, then that would help contribute to reduced instability in output, inflation, [and] the exchange rate itself. And that's also going to be of benefit to everybody over time."
"I calculated the total government foreign exchange reserves at [the equivalent of] about 7% [of] GDP. So we're not talking about something that's going to break the bank here."
In the podcast Eckhold also talks about how and where the RBNZ holds its foreign currency reserves, how much bigger the holding might get, the circumstances under which the RBNZ may intervene, the RBNZ's intervention track record, its hedged and unhedged foreign reserves, and more.
The new FRCF will be reviewed every five years.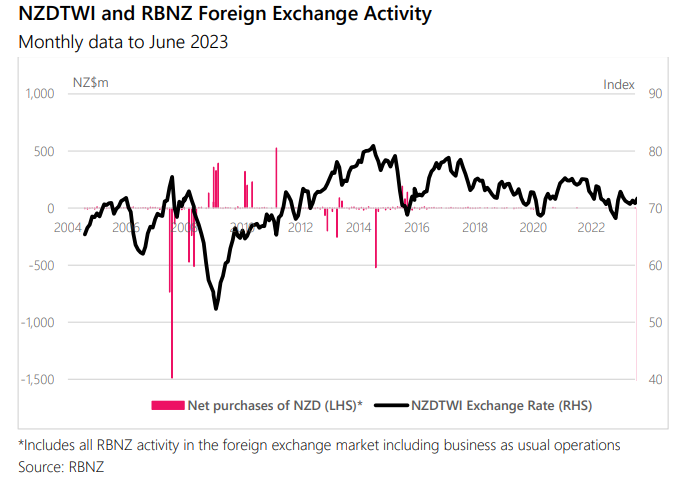 *You can find all episodes of the Of Interest podcast here.