Roger J Kerr expects the NZD to stay below 80 USc and hold its own against the euro. He also warns of inflation complacency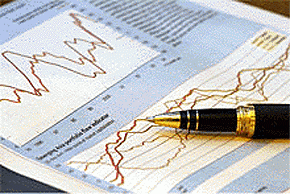 By Roger J Kerr
Global market volatility has increased as investors and traders make panic decisions based on fear and risk from geo-political developments, the latest being the great unknown of whether the Ebola virus out of West Africa can be contained.
Adding to the worries is a backdrop of slower world economic growth and how the US extracts itself from its massive monetary stimulus over the last five years.
Foreign exchange markets have not reacted as violently to these strange and bizarre events as the equity and bond markets have over recent weeks.
Normally global investor sentiment that is in this "risk off" mode would be negative for the Kiwi dollar as the speculative element lose interest in the 10th most traded currency in the world.
Falling commodity prices have also been potentially further negative forces on both the NZ and Aussie dollars. However, the NZD/USD rate has done remarkably well in the current uncertain environment, stabilising in the 0.7800/0.7900 range.
The US dollar itself was in need of a correction and consolidation after its impressive run up from 80 to 86 on the USD Index through September and early October.
I would not see the USD downward correction lasting too long as US employment numbers continue in a strong vein, which tells me that US consumers are happy and on the front foot again.
The EUR/USD rate has corrected up to $1.2800 from below $1.2600, however the downward trend should soon re-exert itself as the economic data comes out stronger in the US and weaker in Europe.
It is particularly instructive when you read of US multi-national companies like Honeywell deciding to reverse their previous "no hedge" currency management policy and move to hedging 50% of their future Euro profits back to USD, as they fear the EUR/USD exchange rate going against them to $1.2000 and $1.1000.
General USD strength against all currencies over coming months will keep the NZD/USD rate below 0.8000.
However, while the Euro looks destined to depreciate another 10% to 15% against the USD, the significant 4% interest rate advantage the Kiwi dollar has over Euroland suggests less potential Kiwi downside.
Looking ahead over coming months, outside USD movements globally, the main Kiwi dollar drivers of direction will be the AUD (Chinese economic data and commodity price dependent), the pace of NZ interest rate increases in 2015 and the degree of recovery in Wholemilk Powder prices.
The CPI inflation numbers on Thursday may be slightly lower than the RBNZ 0.70% forecast for the September quarter as unseasonably low fruit and vegetable prices through the winter months pull the food price index down.
Increasing construction prices, lower NZ dollar value on imported consumer goods and higher capacity utilisation trends all suggest that the markets should not get too complacent about inflation risks in 2015. 
-----------------------------------------------------------
To subscribe to our daily Currency Rate Sheet email, enter your email address here.
Roger J Kerr is a partner at PwC. He specialises in fixed interest securities and is a commentator on economics and markets. More commentary and useful information on fixed interest investing can be found at rogeradvice.com