Roger J Kerr points out the strong relationship we have with rainfall and why the current dry sets the tone for the currency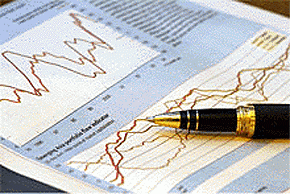 By Roger J Kerr
The NZD/USD exchange rate has retreated from the resistance level of 0.7600 with a thump over the last couple of days.
It is never possible to pin-point the exact reason for this latest bout of Kiwi dollar selling, however the likely candidates to explain the sharp market price action are as follows:
• FX market positioning ahead of Thursday's Monetary Policy Statement from the RBNZ who are never likely to say anything that could be construed as positive for the Kiwi dollar i.e. selling the Kiwi ahead of the anticipated Wheeler jawboning.
• Technically the Kiwi was a sell at 0.7600 with its failure to hold above the 50-day moving average.
• Despite the impressive jobs numbers in the US, the Dow Jones share index was smashed down on investors starting to worry about increasing US interest rates.
• A stronger USD against all currencies as the robust US jobs figures underlined the divergence between US and European monetary conditions/settings with the ECB commencing QE bond buying.
• Perhaps some of the anticipated unwinding of long Kiwi positions against the Aussie dollar i.e. NZD selling that has sent the NZD/AUD cross-rate sharply back from 0.9700 to 0.9500.
One of the risks to the stable NZD/USD rate outlook we have highlighted over recent weeks is the summer drought becoming more acute in terms of the medium term negative impact on agricultural production and overall GDP growth.
The RBNZ can be expected to emphasise this as a risk to the economy on Thursday and if it does not rain soon in some parts of the country the markets will be selling the Kiwi lower as they anticipate a more accommodative RBNZ monetary stance to the sudden change in economic fortunes.
The southern oscillation index (ultimately measuring rainfall in NZ) already points to a significant reduction in agricultural production once the current rush of livestock to the meat works subsides.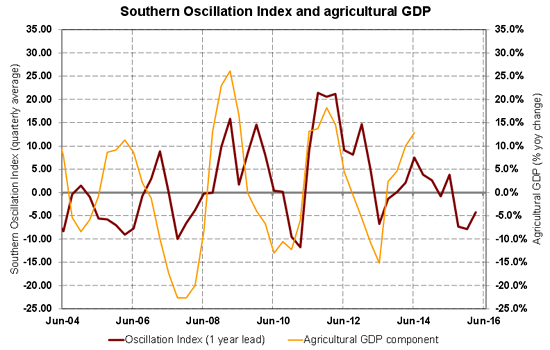 -----------------------------------------------------------
To subscribe to our daily Currency Rate Sheet email, enter your email address here.
Roger J Kerr is a partner at PwC. He specialises in fixed interest securities and is a commentator on economics and markets. More commentary and useful information on fixed interest investing can be found at rogeradvice.com