Risk-off sentiment, poor sharemarket performance, suprising US data and Saudi military operations in Yemen combine to drive USD higher against majors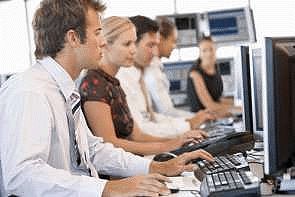 By Raiko Shareef
It's been a rather peculiar 24 hours in markets, punctuated by some sharp swings in the USD, which currently sits stronger across the board. EUR made another attempt to find a foothold above 1.10, but a sharp reversal from that means it is amongst the worst performers.
Early in our session, news broke that a Saudi Arabian-led coalition had begun military operations in Yemen. While not in itself a major oil producer, Yemen sits astride a strait that ships carry oil have to pass through on their way from the Persian Gulf to Europe. The price of Brent crude oil jumped 4.8% in just over an hour as a result.
Combined with a poor performance in global equity markets on Wednesday, the market edged into 'risk-off' mode. Over the course of the session, NZD and AUD underperformed, JPY strengthened, and US government bond yields drifted lower.
This morning, it appears the market has moved on from the 'risk-off' theme, and is back to the confused, liquidity-impaired service that has prevailed over the past week. Every time EUR looks likely to lead the majors into a stronger position against the USD, it trips up. Last night's reversal was particularly rough. EUR currently sits 0.9% lower for the day at 1.0870.
During normal service, modest positive surprises from the weekly US jobless claims numbers and the Markit services PMI would not be enough to provoke strong moves. Perhaps it is the fact that these upside surprises have helped support the turn in US data surprise indices that the USD has gained so appreciably.
The USD looks to be in pole position this morning, but we're wary of yet another turn before the week's close. In particular, we look to Fed Chair Yellen's speech at central banking conference to provide an excuse. The title, "The New Normal for Monetary Policy", suggests that the Chair will go to great length to explain why monetary policy remains so easy this far into an economy recovery. We would look to buy any sharp dip in the USD, ahead of the US employment reports next Friday.
NZD/USD sits in an awkward place this morning. It remains just above the 0.7550 level that set the base for the week. A clear break below would see the back of the NZD bulls that emerged after the close above 0.7630.
It should be a subdued local session, though investors will be watching developments in the Middle East very carefully. The third reading of US Q4 GDP tonight may be of interest to some, but all eyes on Yellen's speech at 08.45 NZT tomorrow morning.
---
To subscribe to our free daily Currency Rate Sheet and News email, enter your email address here.
---