Commodity-linked currencies take a hit as the iron ore slumps further and oil falls, although NZD pushes higher against the AUD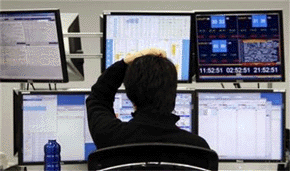 By Kymberly Martin
"Commodity-linked" currencies were the worst performers on Friday, with the CAD and AUD almost tied for last position.
Commodities were once again under pressure on Friday night. The WTI oil price fell 5%, while the broader global CRB index was off almost 2%.
Unsurprisingly, this took a toll on the likes of the CAD and NOK. The CAD weakened 1% relative to the USD, with USD/CAD ending the week at 1.2610.
The AUD also bore the brunt of the latest slump in iron ore prices. The widely watched China average (62% fines) import price fell 4%.The AUD/USD ended the week at 0.7750.
Elsewhere the USD made late evening gains but gave these up by the close of trading. Despite a lengthy and detailed speech (see Interest Rates) from Fed Chair Yellen in the early hours of Sat morning (NZT) it did not garner much response from the currency. The USD index ended the week at 97.40.
The EUR/USD made a couple of attempts to break higher early on Sat morning. One attempt briefly punctured 1.0940, but later faded. The common currency slipped back to end the week at 1.0890.
The NZD was also weighed down by its stigma as a "commodity-linked" currency, weakening against many of its peers on Friday. The NZD/USD ended the week at 0.7570.
The notable exception was the NZD/AUD which rose from late evening lows around 0.9690 to end the week at 0.9760. This places the cross just short of its Monday highs of 0.9785, though a more sombre mood on Kiwi vs Aussie may prevail this morning.
Domestically it is a quite start to the week, with the data highlight not due until tomorrow, in the form of the ANZ business confidence survey.
Near-term there is a band of support for the NZD/USD at 0.7500 while resistance is eyed approaching last week's highs close to 0.7700.
---
To subscribe to our free daily Currency Rate Sheet and News email, enter your email address here.
---