'Part of the NZD/USD's persistent strength last week is a function of the NZD/AUD play, which is ripe to being unwound': BNZ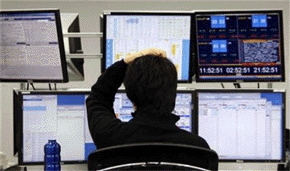 By Raiko Shareef
The defining feature of the long weekend's economic news was the very soft US employment report on Friday night.
The USD weakened sharply, but recovered nearly all of its losses this morning on some flow-driven, liquidity-impaired appetite to buy USD.
If anything, the move this morning helps to square the currency story with that in fixed income, where US 10-year Treasury yields recovered all their post-payrolls earlier overnight.
There were few, if any, redeeming features of the US employment report. In addition to the headline miss in payrolls growth, historical revisions saw a cumulative 69k taken off the January and February reports.
The unemployment rate held at 5.5%, but that was flattered by a fall in participation. It was small comfort to USD bulls that average hourly earnings marginally beat expectations at 0.3% m/m.
Richmond Fed President Jeffrey Lacker, a current FOMC voter and vocal hawk, told Bloomberg on Friday post the employment data that "the payroll report was a bit disappointing, but this follows a fairly long run of strong reports. By itself, this doesn't meaningfully change my economic outlook or my policy assessment." His confidence was not shared by the market. Futures pricing has pushed out the first Fed rate hike from December to January.
The shunt lower in the USD put it on the cusp of breaking some significant technical levels, which might have seen the move extend.
In particular, the EUR remains in focus, having flirted with its post-FOMC high of 1.1050. The mood music from the Greek debt negotiations remains constructive, which has helped EUR's cause. The Greek government has €450m due to the IMF this week, which it has promised to pay.
NZD/USD was an outperformer on Friday night, partly driven by continued speculative appetite to driven NZD/AUD closer to parity.
Should the RBA cut its policy rate today, it seems highly likely that parity will be hit.
If the RBA does not cut today, we suspect that NZD/USD upside will be limited, even if it does try to follow AUD/USD higher.
Part of the NZD/USD's persistent strength last week is a function of the NZD/AUD play, which is ripe to being unwound. We would consider entering a short NZD/USD position above 0.76.
Apart from the RBA this week, the minutes of the Fed's March meeting (Wednesday) will be a highlight in an otherwise quiet week. The Bank of Japan meeting (Wednesday) will also be worth watching, with the market wary of fresh easing.
---
To subscribe to our free daily Currency Rate Sheet and News email, enter your email address here.
---