Little early currency market reaction to France attack. IMF to add yuan to SDR basket. NZD expected to fall after the next dairy auction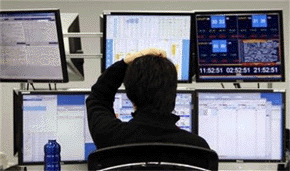 News of the terrorist attacks in Paris broke after the close of US futures and stock markets, but about half an hour before the close of currency and bond markets.
There was little discernible reaction in currencies in that window.
We'd expect some defensiveness in investor risk appetite early this week.
Consistent with that, JPY is 0.2% stronger at the open this morning, relative to Friday's close, while AUD and NZD are 0.2% weaker.
Ahead of those events, a mixed bag of economic data out the US did little to influence a modest drift higher in the USD. The primary focus, retail sales, slightly undershot expectations but continue to tick along at a solid pace.
EUR finished Friday as one of the worst performers, after a disappointing set of Q3 GDP report from across Europe. Germany and France met expectations, exhibiting modest growth, but Italy and the Netherlands dragged the overall bloc rate below expectations.
Over the weekend, the FT reported that the IMF's staff has recommended the RMB be included in the SDR basket. This will need to be signed off by the Board, but that seems likely to happen at the 30 November meeting. We suggest this will play with grain of ongoing CNH and CNY weakness, with the former particularly on show on Friday. USD/CNH broke up through 6.40, to its highest level since late September. This may encourage Asian FX weakness early this week, weighing on AUD and NZD.
NZD/USD remains wedged between 0.65 and 0.66, but we continue to expect that range to be broken to the downside. This morning's retail sales report might provide a brief fillip, but we look to Wednesday morning's dairy auction to prove the main independent driver. Futures suggest at least a 10% fall in the GDT Index. Ahead of that, we lowered our 2015/16 milk price forecast from $5.00kg/MS to $4.50.
Today, Japan's GDP report has the potential to weigh further on JPY. Tonight, the US Empire survey will gain some attention.
Thursday morning's release of the FOMC Minutes will be the key release this week, after members put the market on notice for a December lift-off.
---
Get our daily currency email by signing up here:
---
Raiko Shareef is on the BNZ Research team. All its research is available here.