Now markets accept rate rise, Fed now setting future track expectations. Eyes on Yuan rate facing break, which could weigh on the NZD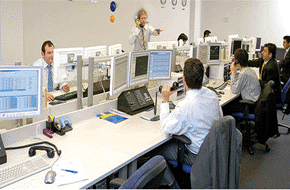 Currency markets were mostly muted ahead of this morning's FOMC Minutes, though a late-session collapse in oil prices has proxy currencies at the bottom of the leaderboard.
NZD/AUD continues to provide a steer for the broader NZD.
WTI crude oil dropped below $40 a barrel this morning, after a report showed that US inventories rose to the highest level for this time of year since 1930, according to Bloomberg. This had the usual suspects (NOK, CAD, AUD, and NZD) race for bottom place amongst the major currencies.
We still see the likely near-term path for NZD/USD as lower, but NZD/AUD's 100-day moving average (currently 0.9080) continues to offer good support. The 0.6400 – 0.6420 area is the next area of support for NZD/USD, and we expect some difficulty breaking through there, in the absence of compelling fresh data. We remain short NZD/USD from 0.6610, targeting 0.62.
Elsewhere, Dallas Fed President Robert Kaplan made his first policy speech since taking up office, and staked his ground toward the dovish end of the FOMC spectrum. Kaplan won't be a voted until 2017, but argued that policy should remain accommodative for some time (though not necessarily at zero).
Of all his comments, we took particular note of his signalling that the FOMC's 'dot points' will be the primary method to communicate the intended gradual pace of policy tightening. The FOMC may seek to temper the inevitable market volatility of a December lift-off by publishing a very muted forward track e.g. 75 bps or less of tightening in 2016. For currencies, that would suggest the current USD enthusiasm would be curbed following the December meeting.
In Asia yesterday, USD/CNH pushed back up to the 6.42 region, which invited heavy official-sector selling on Monday. We'll be watchful for a break above 6.42 today, which would weigh on AUD and NZD.
Tonight, the ECB's November Minutes will be the highlight, with investors looking for clues about the strength of the ECB's intention to ease in December. No material change is expected from the Bank of Japan today.
---
Get our daily currency email by signing up here:
---
Raiko Shareef is on the BNZ Research team. All its research is available here.