Profit taking on USD positions has NZD/USD testing 66c level; something for both doves and hawks in latest Fed minutes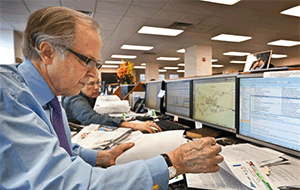 The USD is sharply lower this morning, after a nasty squeeze on long USD positions over the past 24 hours, after the release of the FOMC minutes. NZD was the strongest performing major, and tested 0.66.
To be clear, the move was more symptomatic of market positioning, than justifiable by the FOMC Minutes alone. As with every edition, the details of Fed policymaker deliberations could be cherry-picked for news that supported any existing bias.
The hawks were encouraged that the FOMC was comfortable with the prospect of a December hike even before seeing the strong October labour market report. The doves were apparently heartened (according to media reports) by the 'news' that interest rate hikes would be "gradual".
We think it's disingenuous to blame the US sell-off overnight on the latter. That this US tightening cycle will be extremely cautious has long been signalled. But, after the drift higher over the past week, the USD was ripe for profit-taking on anything short of compelling hawkishness. The extent of the sell-off simply highlights the weakness of some of the USD long positions investors had entered earlier in the week.
We still prefer being strategically long USD heading into December, ahead of Fed Chair Yellen's testimony to Congress, the ECB decision, and the US non-farm payrolls report (all in the first week). We'd expect investors to use current levels to re-enter USD longs, but with relatively wide stop-loss levels.
For NZD/USD, the 0.6600 level provides strong resistance on the topside, with NZD turning lower ahead of that, earlier this morning. A break there would invite a quick rally up to 0.67.
Central bank speakers dominate the agenda tonight. They are unlikely to stray too far from well-worn messages.
---
Get our daily currency email by signing up here:
---
Raiko Shareef is on the BNZ Research team. All its research is available here.