USD up against all major peers, except CAD; JPY weakest performer, NZD JPY at highest level since January; S&P gains record new highs, up 3.1% for the week; WTI oil price up 1.3%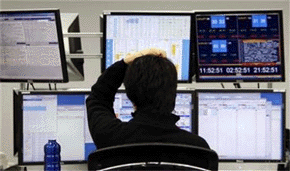 By Kymberly Martin

The USD rose further on Friday night, along with US yields. Most of its peers suffered, though the JPY was the weakest performer. The NZD/USD traded a little lower to end the week below 0.7140.
Markets ended the week in a fairly buoyant mood. The S&P gained 0.6% to a new record high, to be 3.1% higher on the week. The WTI oil price pushed 1.3% higher. Our global risk appetite index sits at a hearty 70%, its highest level since November 2014.
The USD outperformed all its major peers, with the exception of the CAD. The latter was likely supported by the rising oil price. Sentiment toward the USD was likely helped by the release of a much stronger than expected December US consumer confidence reading. The JPY was again out of favour. The USD/JPY traded up from 114.00 to 115.30. This is its highest level since February. The NZD/JPY is at its highest level since 1 January, closing last week at almost 82.30. It has risen more than 10% since the start of November.
European currencies were also under pressure. From 1.0630, the EUR/USD traded down to 1.0560. This is approaching the bottom of its trading range of the past month.
The NZD/USD held its own on Friday evening but succumbed to USD strength in the early hours of Saturday morning. It ended the week just below 0.7140. Support is eyed at the 200-day moving average at 0.7059. Resistance will likely be encountered on a move back up toward last week's highs near 0.7220.
News over the weekend that could further boost the global oil price (see Interest Rates), and US bond yields, may grant further support to the USD. This may help keep a cap on the NZD and AUD at the start of the week. The AUD/USD ended last week at 0.7450.
The local focus for the AUD this week will be Thursday's AU employment report. Though the data is notoriously fickle it remains a currency influencer. Globally, Thursday morning's (NZT) US FOMC meeting will be the focus. A hike is fully priced by the market so should not cause a market response, but the Fed's commentary and 'dot point's still have potential to influence sentiment toward the USD.
Get our daily currency email by signing up here:
---
BNZ Markets research is available here.