NZD sits just above 0.7200, looks for direction from USD moves; equity markets up again, S&P500 extends gain for the year to more than 11%; oil prices consolidate as WTI trades just below USD53/barrel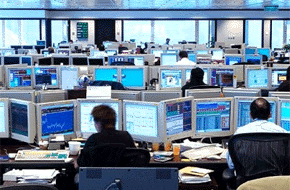 By Kymberly Martin

Most major currencies trade not far from where they did yesterday morning as the market awaits the US FOMC meeting early tomorrow morning. The NZD/USD currently sits just above 0.7200.
Equity markets have clocked up another positive day of returns. The Euro Stoxx 50 has returned 1.2% overnight. Meanwhile the S&P500 has extended its gain for the year to more than 11%. The global oil price is consolidating its recent gain, as the WTI price currently trades just below USD53/barrel.
The GBP/USD gained a bit of a boost late last evening as UK CPI data showed inflation a little higher than expected. Still the core reading is some way below the BoE's target (2%) and has essentially been moving sideways for the past year or so. The expectation is that with time the recent sharp decline in the GBP will feed through to higher UK inflation.
The BoE may have more to say on this at its meeting tomorrow. Currently the market prices a 50% chance of a BoE hike by early 2018. The GBP/USD gave up its evening's gain in the early hours of this morning. It now again trades at 1.2760.
The AUD/USD traded toward the 200-day moving average at 0.7533 overnight. However, it has subsequently pulled back a little, to trade just below 0.7500. With nothing too much on the domestic agenda today, traders of the AUD will be looking toward tomorrow morning's FOMC meeting and release of the AU November employment report. Despite the hazards of forecasting the volatile series, our NAB colleagues are aligned with consensus in expecting the unemployment rate to remain steady at 5.6% (Of course the market may initially show a knee-jerk response to the less predictable employment change number).
The NZD/USD managed to push briefly above 0.7230 in the early hours of this morning, before returning to the 0.7200 level. With a fairly bare domestic data agenda the NZD/USD will derive its direction from moves in the USD, as influenced by tomorrow morning's FOMC meeting (see Interest Rates).
Get our daily currency email by signing up here:
---
BNZ Markets research is available here.