CAD and NOK underperform as WTI oil down 1.5%; GBP one fo the strongest performers, gains 0.4% against the USD; AUD and NZD both trade higher since last evening, NZD pushing back to 0.7230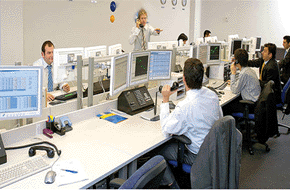 By Kymberly Martin

[This commentary was prepered before the US Fed announcement.]
Trading was fairly orderly as the market awaits the US FOMC meeting at 8am (NZT). Most major currencies have gained a bit on the USD.
Both equity markets and the global oil price have taken a breather overnight, pulling back from recent highs. The WTI oil price is off 1.5%, which has likely contributed to the underperformance of the NOK and CAD.
At the other end of the scale the GBP has been one of the strongest performers, though its gain was capped at 0.4% versus the USD. The GBP/USD now trades at 1.2710. The Bank of England will meet this evening. No change of policy is expected, but its assessment of future inflation risks may influence the GBP. Currently the market prices a 40% chance of a BoE hike by early 2018.
The NZD/USD and AUD/USD have both traded a bit higher since last evening. Their immediate fate will lie with the imminent US FOMC meeting. The delivery of a Fed hike this morning should garner little market response, given it is fully priced. The prospect that the committee leaves its 'dot points' of the future Fed funds rate little changed may also now be quite widely anticipated.
But the market will be alert to comments from Fed Chair, Yellen on whether she views recent USD strength and higher US long yields as a de facto policy tightening. She will no doubt tread well clear of political statements. However, any assessment she provides of how potential future fiscal stimulus may impact their policy decisions will be eagerly devoured by the market.
Thereafter the AU employment report will be the local focus. Our NAB colleagues are aligned with consensus in expecting the unemployment rate to remain steady at 5.6%. But the currency is prone to initially show a knee-jerk response to the less predictable employment change number. Ahead of this the AUD/USD trades around 0.7510, just below the 200-day moving average at 0.7533.
Meanwhile the NZD/USD has managed to push back up to 0.7230. It would take a strong USD response to today's US FOMC meeting to undermine the solid updraft supporting the NZD/USD since late November.
Get our daily currency email by signing up here:
---
BNZ Markets research is available here.