Renewed US wage pressure raises prospects of more Fed hikes, and a stronger USD. Kiwi dollar hit but the AUD retains more strength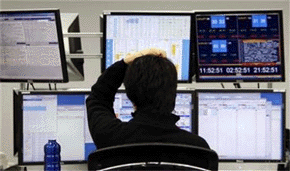 By Kymberly Martin

The NZD/USD has rebounded a bit from its late-December lows. However, on Friday night, like most of its peers, it succumbed to post-payrolls, USD strength.
The JPY was the weakest performer on Friday night.
At the end of the first week of the year, general market sentiment remained pretty buoyant. Our global risks sentiment index stands at a hearty 77%, its highest level since September-2014. Equity markets remained underpinned, as did global commodity prices that consolidated during the month of December.
Last week's data highlight was the US employment report, released in the early hours of Saturday morning (NZT). This showed a steady unemployment rate (4.7%) and solid payrolls growth, but rising wage pressures. Consequently, as the market factored in the prospect of more prompt Fed rate hikes, the USD strengthened.
The greatest casualty was the JPY. From 115.70 on Friday evening, the USD/JPY traded up to end the week at 117.00. A toll was also taken on European currencies, with the GBP underperforming. The GBP/USD ended the week at 1.2290, at the lower-end of its range in recent weeks.
The AUD outperformed the NZD. Whilst the AUD/USD slipped from 0.7350 to 0.7300 on Saturday morning, the NZD/AUD declined from 0.9580 to below 0.9530. For the year ahead we continue to see the cross hovering around the mid-90s range.
The NZD/USD was hit by the release of the US employment report. From 0.7020 prior, it traded down to end the week at 0.6960. Resistance will likely be encountered on any move back up toward 0.7050, with the 200-day moving average a little higher at 0.7080. Support will be encountered at the late-December lows near 0.6860.
With a dearth of key domestic data points in coming days, and the next RBNZ meeting not until 9 February, near-term the NZD/USD will likely take its cue from sentiment toward the USD.
---
Get our daily currency email by signing up here:
---
BNZ Markets research is available here.