Both the Kiwi and Aussie gain as data and news from most other majors fails to enthuse currency markets. GBP one of the weakest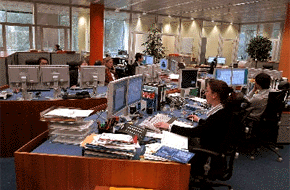 By Kymberly Martin

The NZD/USD and AUD/USD have been two of the strongest performers since the start of the week.
The JPY has also rebounded. The GBP/USD has been the weakest performer.
The USD declined alongside lower US yields overnight. The EUR/USD pushed higher in the early hours of this morning. From lows near 1.0510 it now trades at 1.0570.
However, the GBP/USD has moved in the opposite direction. On Sunday, UK PM, May, was quoted as saying that Brexit negotiations were about "getting the right relationship, not about keeping bits of membership".
Consequently, renewed concerns of a 'hard Brexit' likely contributed to the weaker GBP at the start of the week.
The GBP/USD has traded down from 1.2270 to 1.2160 currently. Having broken below its range of the past few weeks it appears to now have the October lows in sight. These sit just below 1.2100 (disregarding a brief plunge toward 1.1800).
The JPY managed a bit of a recovery overnight. From evening highs near 117.50 the USD/JPY traded down to 116.20. More broadly, the currency appears to be establishing a pattern of consolidation over the past month, between 115 and 119. This follows its rapid ascent from 100, from early October.
The AUD/USD and NZD/USD have been the key outperformers overnight. Both began a steady push higher late last evening. The NZD/USD has traded up from 0.6960 to 0.7020 currently. Resistance will likely be encountered at 0.7050, with the 200-day moving average a little higher at 0.7080.
On the crosses, the most notable move has been for the NZD/GBP. From 0.5680 last evening, it now trades at 0.5780. This is its highest level since early-November.
---
Get our daily currency email by signing up here:
---
BNZ Markets research is available here.