Trump press conference sees USD fall. Direction for NZD at whim of global markets. AUD gets boost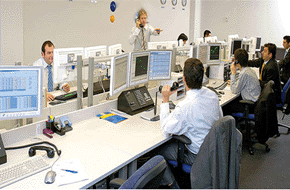 By Kymberly Martin

Currencies traded steady paths overnight, until a flurry of activity in the early hours of this morning.
As the USD has subsequently fallen, the AUD and NZD have pushed higher.
While equity markets were flat overnight, a 3.5% rise in the WTI oil price was notable. The USD index was trading a fairly steady path higher overnight, before a bout of volatility as the US President-Elect gave a scheduled Press Conference early this morning. He covered many topics, but gave little detail on any fiscal stimulus plans. After his free-ranging comments the USD has fallen. Most of its peers have traded higher. The EUR/USD now trades at 1.0600, from early morning lows near 1.0460.
The USD/JPY is now nudging below 114.50 from 116.80 earlier this morning. The GBP/USD had briefly traded below its October lows (excluding the 'flash crash) earlier this morning. It touched lows near 1.2040. However, as the USD has weakened, it has subsequently rebounded to trade at 1.2250 currently.
The NZD/USD and AUD/USD have also gained a boost in recent trading. From early morning lows near 0.6960 the NZD/USD now trades at 0.7080. This is aligned to the 200-day moving average.
The AUD/USD has also broken higher to now trade around 0.7460. Its 200-day moving average is now in sight, at 0.7501. But there is little scheduled on the local data calendar that is likely to be market moving in the day ahead. The NZD/USD and AUD/USD will therefore likely remain at the whim of global market sentiment and direction of the USD.
---
Get our daily currency email by signing up here:
---
BNZ Markets research is available here.