USD weakens on easing of post-election surge. NZD also rising strongly against the GBP.  Kiwi breaks through 200-day average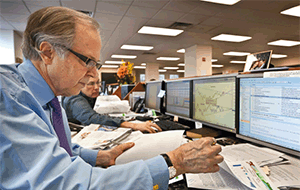 By Kymberly Martin

The USD has weakened against almost every major and emerging market over the past 24-hours. The exception is perhaps the GBP, which at best, now trades at a similar level to yesterday morning.
The NZD/USD has pushed up to 0.7140.
USD weakness has been the broad story since the speech by the US President-Elect yesterday morning. The New Year seems to be bringing a slightly more sober assessment of the US outlook, by the market. This follows the initial post-Election euphoria regarding the potential for fiscal stimulus led growth. We suspect markets may also need to get accustomed to a bit more volatility. The incoming President's unique communication style leaves open the potential for perceived contradictions or shifting messages.
For now, the USD index has lost almost 2% since early yesterday morning. Amongst the major currencies the JPY and NZD have been key beneficiaries. The USD/JPY has sustained a steady downward path to trade at 114.00 currently. This is its lowest level since early-December.
After its bolt higher yesterday morning, the NZD/USD has maintained a more orderly rise though the evening and this morning. It now trades near 0.7140, having convincingly broken through the 200-day moving average. Near-term resistance will likely now be encountered on a move toward 0.7200, with December highs sitting at 0.7240.
The NZD is also stronger on the crosses. Most notably the NZD/GBP has pushed up to 0.5850. This is its highest level since early November, when it briefly attempted to nudge 0.6000. The GBP/USD made gains last evening but has subsequently given them all up, to trade at 1.2190 at present. The GBP/USD will likely remain in the unhappy bind of being caught between Brexit and Trump headlines, with UK economic dataflow taking a back seat for a while.
To the extent that data does still matter, there is a smattering of US data due tonight. Retail sales and the University of Michigan consumer sentiment index are worth looking out for.
---
Get our daily currency email by signing up here:
---
BNZ Markets research is available here.