Roger J Kerr says global economic and financial market shifts are pushing the Kiwi up - but he sees likely downside from here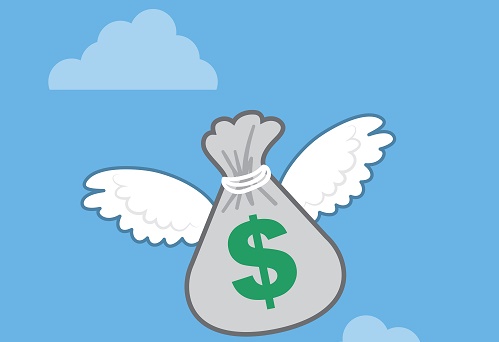 By Roger J Kerr
The Kiwi dollar has commenced trading in the New Year in very positive fashion, appreciating from the 0.6900 area before Christmas to above 0.7250 today.
It would be nice to say the currency gains are due to a reassessment of the outlook for the NZ economy in 2018 and a belated realisation by all and sundry that the new left-leaning Government in New Zealand is not really going to make that much difference to our economic performance.
It could be argued that the Kiwi has just returned to its pre-election trading range between 0.7000 and 0.7400.
However, the movement upwards in the NZD/USD exchange rate over recent weeks does not have much to do with local economic or political factors.
What has occurred whilst you have been snoozing on the beach is a significantly weaker US dollar to $1.2200 against the Euro in global FX markets, higher commodity prices based on synchronised and improved global economic growth and a recovery in whole milk powder dairy prices. All Kiwi dollar positives.
The Kiwi has outperformed other currencies against the USD over recent weeks, resulting in all the cross-rates increasing and the TWI Index rebounding from lows of 72.50 last December to 75.0 today.
Will the external economic and financial market developments that have pushed the Kiwi up to 0.7250 continue and send it higher still, or will they reverse and return the Kiwi to 0.7000?
The selling of the US dollar to $1.2200 against the Euro does seems at odds with increasing US interest rates and a well-performing US economy. However, what others around the world are doing is weakening the US currency against their currencies. The Europeans have sufficient justification with higher inflation and growth to start unwinding their super/super loose monetary policy setting over recent years. The Chinese are major investors in US Treasury Bonds and they have signalled that they are more likely to be sellers, not buyers of US bonds in 2018. The third negative for the USD over recent times has been an increase in US political risk with Trumpy as incomprehensible and erratic as ever. On economic fundamentals alone, the US dollar should be valued back in the $1.1000 to $1.1500 range against the Euro and the continuation of rising US interest rates should cause that to happen over coming months (in my view!).
Global economic growth forecasts were increasing late last year and the commodity markets, in particular, have reflected that improved outlook. Higher commodity prices is very good news for Emerging Market economies and the NZ dollar as well. Commodity prices have followed oil prices higher as US stocks of oil have plummeted. That situation does not appear sustainable to me as US shale oil and gas drillers' ramp up their output at the much higher prices.
A very sharp recovery in whole milk powder (WMP) prices at the 2 January GDT auction from US$2,750/MT to almost US$2,900/MT seems to have broken a slide in WMP prices that started back in August 2017. Dairy farmers should now be much happier with the milksolids payout prospects (provided their dairy processors forward hedged the Kiwi dollar at 0.6800 when they had the opportunity a few weeks back). Slightly lower NZ dairy production volumes are now offsetting increased European export volumes in the global dairy market and should ensure price stability going forward.
The rapid Kiwi dollar climb to 0.7250 in thin/illiquid holiday markets appears to be "too far/too fast" to me.
Therefore, a pullback to 0.7100 has a higher probability than further gains above 0.7300. Importers need to be active in increasing their hedge percentages at these levels.
---
Roger J Kerr contracts to PwC in the treasury advisory area. He specialises in fixed interest securities and is a commentator on economics and markets. More commentary and useful information on fixed interest investing can be found at rogeradvice.com