The fortunes of the NZD remained linked to CNY, with a further recovery to as high as 0.6783 after the reported CNY fix; EUR recovered from a low of 1.1630 and currently sits at 1.665; trade wars continue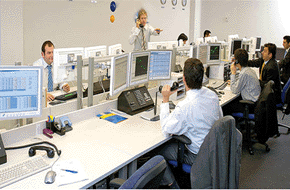 The US Independence Day holiday has meant quiet trading conditions and small movements in asset prices.  The NZD has consolidated around the 0.6760 mark.
European equity markets were flat and US markets are closed, while S&P500 futures are currently up 0.3%.  In terms of overnight market moves the only thing of note was more strength in the Swedish Krona (up 0.6%), after Riksbank's Deputy Governor Skingsley reinforced the case for a rate hike towards the end of the year, either in October or December, while two other hawks on the committee suggested an even earlier move.
With a focus on CNY over the last couple of weeks, yesterday the currency strengthened as much as 0.4%, to take USD/CNY down to 6.6050.  Traders reporting state bank selling of the cross, taking it further away from the perceived "line in the sand" of 6.70.  However, that gain was fully unwound after Reuters reported, based on talks with insiders, that "China is comfortable with a weakening yuan, intervening only to prevent any rapid and destabilising declines or to restore market confidence, as the economy loses momentum and faces further risks from a heated trade dispute with the United States".
The fortunes of the NZD remained linked to CNY, with a further recovery to as high as 0.6783 after the reported CNY fix (which showed some stability in the currency), and the state bank intervention, before slipping a little as the CNY move reversed.  It has spent much of the night in a tight range around 0.6760.
On a day with little movement, the NZD is relatively flat on the crosses as well.  NZD/GBP is flirting with 0.51 as GBP is a touch stronger, supported by a much stronger than expected services PMI figure, adding to the chance of a BoE hike next month (pricing moving up from a 66% chance to 74%).  This has more than offset generally negative Brexit news, with reports of significant pushback from the Brexiteers in PM May's Cabinet to her fresh ideas to get some consensus and move forward.  May favours a softer Brexit and this will all come to a head at the Cabinet retreat at the end of the week.
EUR was looking on the soft side until a report by Bloomberg said that according to insiders, some ECB policy makers are uneasy that investors aren't betting on an interest rate hike until December 2019.  Last month, Draghi's language on the timing of the first rate hike next year was vague, but a move in September or October next year is on the cards, the insiders said.  EUR recovered from a low of 1.1630 and currently sits at 1.665.  As the report came after the European close, the short term rates market might react at tonight's open.
In trade war news, the FT reported that the EU is considering talks on a tariff-cutting deal between the world's big car exporters to prevent an all-out trade war with the US.  The US Ambassador to Germany said the US government was seeking talks, with a proposal to reduce auto tariffs to zero, contrasting with Trump's threat to put a 20% tariff on auto imports from the EU.  In our view it seems like there's agreement between the US and Germany to move to zero tariffs on autos, but the big sticking point will likely be getting other EU countries on board.
And for those readers who have made it this far…yesterday there were reports that China would move first in imposing tariffs on $34b of US imports but this has been back-tracked, and Beijing will now wait until the US (likely) moves first on Friday.  At issue is the time-zone difference between Washington and Beijing.  Thus Beijing will now wait until the US moves first, which means a noon, rather than midnight move for Beijing.  All this sounds a bit pedantic, but optics are everything in a trade war.  While it is awkward to change a tariff rate mid-way through the day, it seems that China sees the merit in a simultaneous move with the US.  More tariffs on another $16b of trade (to make up the nice round number of $50b that the US will eventually proceed with) will occur later in the month.  So dollar-for-dollar and simultaneous timing…beautiful, like a well- choreographed dance.
Should be quiet trading during the local session, ahead of US ADP employment  and the non-manufacturing ISM releases tonight, followed by minutes of the last Fed meeting.
---
Get our daily currency email by signing up here:
---
BNZ Markets research is available here.