Roger J Kerr outlines why oil and milk prices are important drivers of the New Zealand dollar's value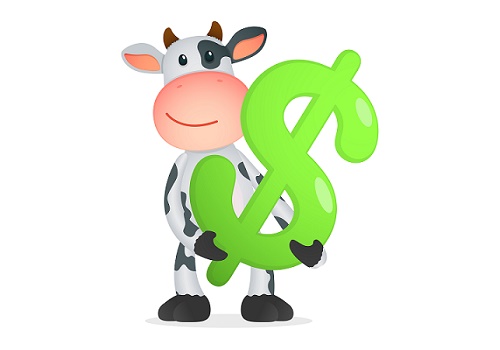 By Roger J Kerr*

It has been somewhat telling (for future market direction) over this past week that the US dollar has failed to strengthen on global FX markets following the strong +4% GDP growth rate for the US economy in the June quarter and a so-called "truce" between the Trump administration and the Europeans over trade/import tariffs.
The EUR/USD exchange rate has remained within the $1.1600 and $1.1700 tight trading range of recent weeks.
The FX markets concluded that the US growth was not stronger than prior expectations and they have previously seen strong individual quarters' not been sustained in subsequent periods.
The US Federal Reserve are still very much on track for two further 0.25% interest rate hikes this year, however that is already fully priced-in to current currency values and therefore it is not a new USD positive factor.
The implications for the Kiwi dollar from these international developments are muted (as has been expected by this column).
The Australian and Kiwi dollars are both bouncing along the bottom of their trading ranges against the USD presently, with the current market speculative positioning in both currencies not really allowing any further weakness.
The speculators are already heavily "short sold" on the Aussie and Kiwi dollars and the greater probability remains that the next significant move will be upwards as those currency punters eventually unwind their position by having to buy the NZD and AUD. The time of year will have a bearing on this market positioning as Northern Hemisphere speculators will be keen to close their open currency positions down before going away on annual July/August summer holidays.
Outside speculative market positions that determine short-term NZ dollar movements, an important medium-term driver of the NZD/USD exchange rate is whether our major export commodity (whole milk powder – "WMP") is going up or down in price.
As the above chart indicates, the correlation between the NZD/USD exchange rate and WMP price is both strong and reliable over many years.
Current pricing would suggest at 0.6790 the NZ dollar is marginally undervalued vis-à-vis WMP price which point to nearer 0.7000.
Numerous factors impact the supply side of global milk production (weather, prices, tariffs, subsidies etc) as a determinant of WMP price changes.
On the international demand side of WMP, how much milk powder China is buying at any point in time is always important. However, another equally important demand-side factor is whether the countries that are the marginal importers of food protein are actively doing that, or not.
Many of Fonterra's marginal buyers of WMP are oil-producing countries such as Algeria, Libya, Brazil, Nigeria, Mexico and Indonesia. When the crude oil price is higher these countries can afford to import more protein. When the oil is down they demand less WMP.  This is a simple economic/business equation that is supported by the chart below.
Iran returning to supply oil to the world market after sanctions were lifted by President Obama in 2014/2015 caused the plummet in oil prices (WMP followed). Dry weather conditions which reduced milk supply volumes forced WMP prices sharply higher in early 2017.
It was earlier thought that the US shale gas/oil producers would cause a cap on oil prices at US$55/US$60 per barrel as they would supply a lot more once the sales price was well above their cost of production.
However, a lack of appropriate pipeline/refinery infrastructure in the US has caused this to not be the case.
It seems that oil prices (WTI) will remain firmly above US$60 per barrel going forward as OPEC and the Russians manage supply volumes to keep the price up.
Therefore, it is hard to see WMP prices falling away on the oil price "cause and effect" relationship. Dry weather conditions in the Northern Hemisphere also suggest lower WMP supply over coming months.
The net/net conclusion of this analysis does not support further NZD weakness.
---
*Roger J Kerr is an independent treasury Management advisor. He has written commentaries on the NZ Dollar since 1981.