US equities and Treasury yields were flat; GBP showed a chunky fall on Brexit worries; NZD traded in a tight trading range, meeting some resistance just shy of 0.67 and closing the week around 0.6680; AUD followed a similar path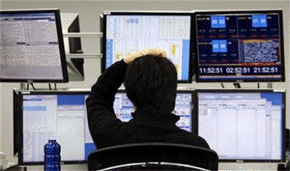 It was an uneventful end to the week, with flat US equities and Treasury yields and only modest changes in the major currencies, apart from GBP which showed a chunky fall on Brexit worries.
The only interesting price movement on Friday was a 1.5% fall in GBP to 1.3070.  We were surprised that GBP had held up so well through Thursday night after a series of negative Brexit headlines following the lack of progress at the Salzburg summit. As it turned out we simply saw a delayed reaction, with GBP falling on the European open and slipping further after UK PM May delivered a hard-line speech pointing out what the media had noted a day earlier – that the UK and EU were at an impasse. She said that "We now need to hear from the EU what the real issues are and what their alternative is so that we can discuss them…until we do, we cannot make progress.", adding that it was "not acceptable to simply reject" her plan.
Despite May's tougher talk, she said she'd be willing to make a compromise on the Irish border, but her coalition partner, Northern Ireland's Democratic Unionist Party, said it would veto her proposal; and an EU official also said that the proposal was unlikely to go far enough to win support from the bloc.
On Friday, the NZD traded in a tight trading range, meeting some resistance just shy of 0.67 and closing the week around 0.6680.  For the week, the NZD ended up more than 2% higher, driven by the tailwinds of higher risk appetite, the recovery in emerging market currencies (which the NZD has been glued to this year) and the more positive Q2 GDP report released Thursday. The AUD followed a similar path, meeting some resistance just over 0.73 and gaining just under 2% for the week.  The hit to GBP saw NZD/GBP up 1.3% to climb back above the 0.51 mark.
Elsewhere, there is little else to report.  EUR fell 0.2% to 1.1750 after taking a peek above 1.18, but that proved a step too far after manufacturing PMI data for the region came in much weaker than expected, but the damage was curtailed as the services PMIs showed some improvement.  In Canada, retail sales and CPI data were in line, the latter supporting the market's view that another BoC rate hike will be delivered next month.
After the NY close, the WSJ reported that sources said China had cancelled trade talks with the US that were planned over coming days.  The move was expected, following the US impost of further tariffs announced early last week.
The start of the week looks very quiet on paper, with few releases over the next couple of days and the focus likely to be on the FOMC's latest policy announcement Thursday morning, followed a few hours later by the RBNZ's OCR Review.
The FOMC is set to hike rates by another 25bps.  Along with the decision, there will be a new set of economic and rate projections and a press conference by Chair Powell. Focus will also be on whether the Fed sticks to its projected rate hike path amid trade uncertainty and a flattening yield curve – recent commentary by officials suggests they will.
The RBNZ will leave the OCR on hold and despite Q2 GDP coming in much stronger than the RBNZ expected we wouldn't be surprised to see language still suggesting that the next OCR move could be up or down.  But the balance of risk around any tweak in tone seems clear – if the bank were to change its language, we think it would be in a less dovish/more hawkish direction.
---
Get our daily currency email by signing up here:
---
BNZ Markets research is available here.