US equity markets have turned south; US Treasuries have been better bid; Mike Pence has appeared keen to trade barbs; his comments weighed on NZD and AUD sentiment at times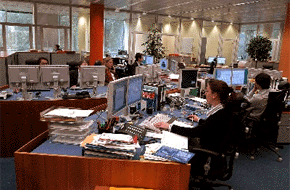 The week ahead holds little in store in terms of key data releases or central bank meetings and includes the US out later in the week for Thanksgiving, however, there's still been a couple of pressure points albeit from familiar sources for markets to respond to at the start of an abbreviated week.
Ahead of the G20 in Buenos Aries later this month the US VP Mike Pence has appeared keen to trade barbs with China's President Xi at the Asia-Pacific Economic Cooperation summit. His comments weighed on NZD and AUD sentiment at times during yesterday's session and overnight, though both have steadied and recovered somewhat to open this morning near 0.6830 and 0.7290 respectively having traded barely 30 point ranges.
In the US overnight equity markets have turned south, key indexes surrendering about 1.5% of value, while Treasuries have been better bid.
Pressure coming on two fronts, traders noting both the ongoing US-Sino trade tensions as well as the worst drop in four years for the NAHB housing market index. Noteworthy tech. stocks have lead the market down, analysts mentioning the potential disruption to supply chains whenever trade tensions rise.
The New York Fed president John Williams spoke overnight stressing policy wasn't on a pre-set course, "We'll adjust how we do monetary policy to do our best to keep this economy going strong with low inflation".
Markets continue to crimp their expectations on the pace of future moves by the Federal Reserve after recent speeches by various Fed officials.
At first glance Williams has not clouded the view or bias for traders that have soaked up dovish interpretations of comments from the likes of Clarida, Kaplan and Harker. The latter in a WSJ interview was quoted as saying, "At this point, I'm not convinced a December rate move is the right move…but I need to watch the data over the next few weeks".
Meanwhile on the home front the Performance of Manufacturing (PMI) and Performance of Services indices (PSI) have bounced relatively strongly.
We'd been concerned that they might go the same way as business confidence and foretell a significant economic slowdown.
The PMI rose to 53.5 in October from 51.9 in September and now sits a smidgen above its long term average of 53.4. The PSI rose to 55.4 from 53.9 and compares favourably with an average of 54.5.
You never want to place too much reliance on a single data point but if the performance indicators can be sustained at current levels they would be consistent with GDP growth of around 2.5%.
While hardly spectacular, this is probably sufficiently strong to keep the labour market tight and maintain a modicum of upward pressure on inflation. We maintain our view that GDP can continue to expand at a near potential rate for a while longer yet.
For the record, we are forecasting GDP growth of 2.9% for calendar 2018 and 2.8% for next year.
Ahead of us today, the Minutes of the RBA's November meeting are due, 1:30 pm NZT.
Having already devoured the Statement of Monetary Policy most analysts are not expecting any new insight from the Minutes, rather they are turning their attention to a speech this evening from Governor Lowe.
"Trust and Prosperity", given the title it's likely Lowe will discuss long-term drivers of growth, an underpinning being a strong and resilient financial system.
Markets will be paying close attention to both the speech and the Q&A for clues on the Bank's view of the economic outlook – including thoughts on the evolving trends from recent positive wages and labour data.
Early Wednesday morning's dairy auction will be a focus, hopefully exhibiting some stability in prices, after trend slippage since May.
---
Get our daily currency email by signing up here:
---
BNZ Markets research is available here.