USD remains well bid, although the NZD is trying to recover after reaching a fresh year-to date low on ANZAC Day; US 10-year Treasury yields have nudged higher overnight but are still lower than when we left the office on Wednesday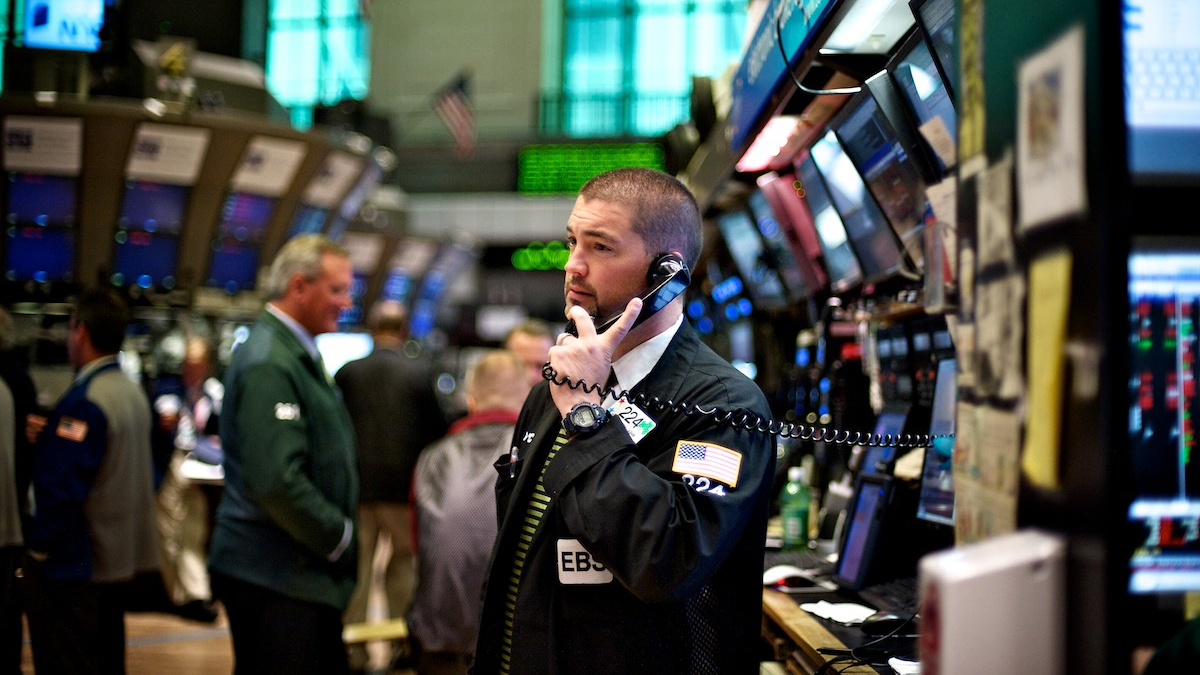 The USD remains well bid, although the NZD is trying to recover after reaching a fresh year-to date low on ANZAC Day.  US 10-year Treasury yields have nudged higher overnight but are still lower than when we left the office on Wednesday.
The NZD is trying to claw its way back up after sustaining some losses after the surprisingly weak Australian CPI data on Wednesday afternoon.  The NZD sits this morning near 0.6625, after reaching as low as 0.6580 last night.
Just to recap, Australian Q1 CPI data were much weaker than expected, with annual core inflation (average of trimmed mean and weighted median) falling to a fresh low of 1.4%.  This put core inflation further away from the mid-point of the RBA's 2-3% target band and came as a blow to the RBA's long-held view that inflation was on track to push higher towards target.  Australian rates plunged across the curve, as traders built in more aggressive RBA rate cuts and an earlier start to another easing cycle.  At the close of play on Wednesday, the Australian OIS market had priced in 17bps of rate cuts for the May meeting (a 68% chance of a 25bps cut) and almost two full cuts by November.
This move spilled over into the NZ rates market, with the OIS market pricing in 16bps of easing for the May meeting (up from 12bps) and 40bps of easing by November.  The RBNZ's May MPS on 8 May comes one day after the RBA's decision and the market took the view that the odds of the RBNZ cutting rates next month were a lot higher if the RBA were to cut rates.  NZ swap rates fell by 4-5bps across the curve while rates across the government curve were 6bps lower.
The AUD fell after the CPI release and this dragged down the NZD as well.  While the NZD is finding some support after reaching a fresh year-to-date low (excluding the 3-January flash crash), the AUD is still suffering a bit.  It reached a fresh low of 0.6988 overnight and currently sits just above the 0.70 mark.  NZD/AUD has pushed up to 0.9450, recovering all of the loss seen after NZ's weak CPI report over a week ago.
The global theme since the pre-ANZAC day close has been more dovish overtones by central banks around the world, with the Bank of Canada, Bank of Japan and Sweden's Riksbank all offering more dovish outlooks in their policy statements.
In chronological order, the Bank of Canada kept its policy rate unchanged at 1.75% but abandoned its bias towards higher rates, instead looking to "evaluate the appropriate degree of monetary policy accommodation" and removing reference about the timing of future rate increases.  Governor Poloz noted that the Bank's policy outlook would be data dependent but added that if the Bank's forecasts were right then interest rates were more likely to go up than down.  CAD weakened after the announcement, and that has largely been sustained, with USD/CAD near 1.35.  NZD/CAD is at 0.8935, recovering the loss seen Wednesday afternoon when AUD weakness spilled over into the NZD.
The Bank of Japan made its forward guidance on low rates clearer, saying that would keep interest rates extremely low "through at least around spring 2020", compared to its previous message that rates would remain low for an extended period.  The Bank nudged down its inflation and growth outlook, projecting that inflation won't hit the 2% inflation target any time before March 2022, with the final year forecast sitting at 1.6%. There was little market reaction, with the market already pricing in negative bond yields through the next 10 years anyway.  Trading in JPY has been more influenced by the long Golden Week holiday that begins next week. The yen is stronger ahead of that as traders cut short positions ahead of the holiday.  USD/JPY is down to 111.65, while NZD/JPY sits just under the 74 mark.
Sweden's Riksbank offered more dovish guidance, pushing out its plans to tighten monetary policy and extending its bond buying programme.  SEK fell around 1.5% after the surprising announcement and this seemed to have a negative spillover effect on EUR.  The euro fell to 1.1118 its lowest level since mid-2017, before finding some support.  In the previous night's session, a weaker German IFO business survey did some damage as well.  NZD/EUR has recovered all of its loss, plus some, after its fall on Wednesday afternoon, rising from below 0.59 to 0.5950.
In other news, South Korea GDP unexpected fell in Q1, indicative of the recent slump in global trade, with exports accounting for about half of Korean GDP. Global trade volumes are falling at their fastest pace since the GFC. Still, there is some hope that the low in growth momentum has been reached, with "green shoots" emerging in China. US economic bellwether 3M reported weak earnings, citing a China slowdown as a key factor, driving its share price down 13%.  While this dragged down the Dow Jones Index, the S&P500 is slightly positive for the session.  In US economic news, durable goods orders were stronger than expected, even for the core measure.  The recent plunge in jobless claims to a 50-year low proved too good to be true, with evidence that it was driven by seasonal adjustment issues with the late Easter.  Claims rose 38k to 230k for the week ending 20 April. 
The US 10-year rate is trading this morning at 2.54%, slightly higher for the session, but still lower compared to NZ's Wednesday close, given the fall the previous night. Over the past week, pricing for a Fed rate cut later this year has been increasing, with 20bps priced in.  A view gaining traction has been speculation about the Fed pre-emptively cutting rates to keep the US economy tracking along as global growth slows, similar to what occurred in 1998.
In the day ahead, the key release is tonight's US Q1 GDP figure, expected to show annualised growth of 2.3%, a decent clip after accounting for the downward bias that has been prevalent in Q1 figures over recent years.  Inflation for the quarter looks subdued, with the annual rate in the core PCE deflator running below 1½%.
---
Get our daily currency email by signing up here:
---
BNZ Markets research is available here.