Global rates continued to fall overnight, with the 10 year US Treasury yield hitting its lowest level since late-2017; US equities were flat-to-slightly lower; USD is generally stronger for a second night running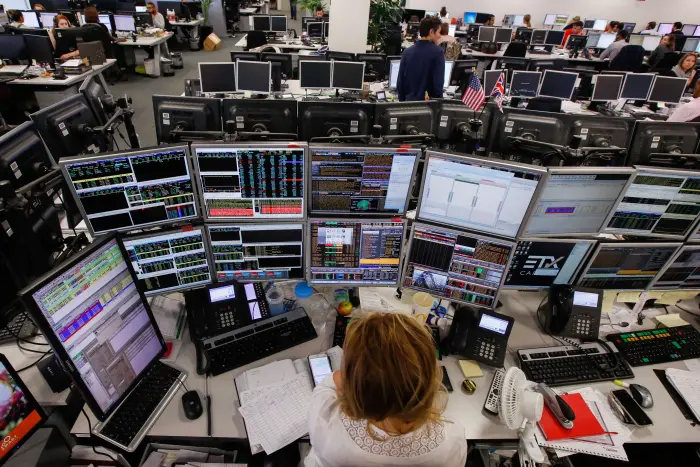 Global rates continued to fall overnight, with the 10 year US Treasury yield hitting its lowest level since late-2017 and German bunds pushing further into negative territory.  Lingering US-China trade tensions weighed on rates, while US equities were flat-to-slightly lower.  The USD is generally stronger for a second night running.  Ahead today is the RBNZ's FSR and the ANZ Business Survey. 
The major market mover overnight is US rates, where Treasury yields have fallen sharply across the curve.  The 10 year Treasury yield is down 6bps to 2.26% - its lowest level since October 2017 – while the 2 and 30 year rates are 4bps and 5bps lower respectively.  The closely followed 3m10y yield curve has inverted to -9bps although, owing to growing market expectations of Fed cuts later this year and next, the 2y10y yield curve remains in positive territory. 
The fall in US rates have been partially attributed to Trump's comments on Monday night, when the US cash market was closed for Memorial Day, that he was "not ready to make a deal with China".  We'd be a little suspicious of that explanation, given that Treasury bond futures exhibited little movement at the time of those comments and moves in US equity indices were reasonably modest overnight, although it's clear the broader US-China trade tensions continue to weigh on market sentiment and global rates.  The moves in rates overnight probably reflect the growing market consensus that the Fed will shift to a dovish outlook in the coming meetings, investors positioning for that outcome, and some spill over from the falls in German and core European bond yields.  The 2 year Treasury note auction overnight was also strong, with bonds issued 1bp through prevailing mid-market yields at the time. 
Meanwhile, the 10 year German bund fell 2bps to -0.16%, its lowest level since mid-2016, and within close proximity of its all-time low.  Italian yields continued to move higher amidst increased nervousness of a stand-off between Italy and the European Commission over the Italian budget, with the 2 year yield rising 5bps.  EU Commissioner Moscovici said he wasn't in favour of sanctions on Italy, although that's likely to depend on the Italian coalition government taking steps to address issues with the Budget, something Italian Deputy Prime Minister Salvini has forcefully pushed back on. 
Certainly, economic data wasn't the catalyst for lower rates, with the Conference Board US consumer confidence index rising by more than expected, to near its highest level since 2000.  Consumers' expectations of the present situation and the future both rose, while the so-called labour market differential (the difference between those reporting jobs as "plentiful" and "hard to get") reached a fresh high for the cycle, suggestive of further falls in the unemployment rate ahead.  European confidence data was also better than expected, albeit it remains well off the highs reached at the end of 2017. 
There hasn't been much fresh news on the trade front.  The editor of China's Global Times, who is perceived to be close to the Chinese government, tweeted that "based on what I know, China is seriously considering restricting rare earth exports to the US. China may also take other countermeasures in the future."  So all the talk at present is around escalation in the trade conflict rather than compromise.  US equity markets are flat-to-slightly lower overnight (S&P500 -0.3%, NASDAQ flat), following falls of around 0.5% among European bourses. 
In currencies, the USD has strengthened for the second night running, with the USD indices we monitor up 0.2% - 0.3%.  The AUD is the top performing currency overnight (+0.1%), probably on short-covering among investors but perhaps also helped at the margin by comments by CBA's CEO (to the AFR) in which he said borrower enquiries for home loans had surged to their highest level in more than six months.  The EUR has fallen 0.2% to 1.1760, with the growing prospect of a standoff between Italy and the European commission weighing on the currency, 
The NZD has traded an exceptionally narrow 0.6540 – 0.6560 range over the past 24 hours.  It is currently trading just above 0.6540, close to unchanged on the day.  There was a small reversal in OCR rate cut expectations yesterday, with the implied probability of an August OCR cut falling to 65%.  NZ swap rates were little changed. 
The RBNZ releases its Financial Stability Report this morning and Governor Orr will give a press conference at 11am followed by an appearance at the Finance and Expenditure select committee in the afternoon.  We'll be watching for any further insights from the RBNZ on its thinking around the bank capital proposal, and there is a chance the Bank could loosen its loan-to-value restrictions.   The ANZ Business survey is this afternoon, and we'll be interested what, if any, impact there will be from the government's decision not to go ahead with its planned capital gains tax (one factor, among many, that has weighed on business sentiment). 
---
Get our daily currency email by signing up here:
---
BNZ Markets research is available here.