ANZ economists see the RBNZ swooping in to stimulate the economy by cutting interest rates this month and then again in May, as the risk of a recession looms; Other bank economists call for calm and more targeted govt spending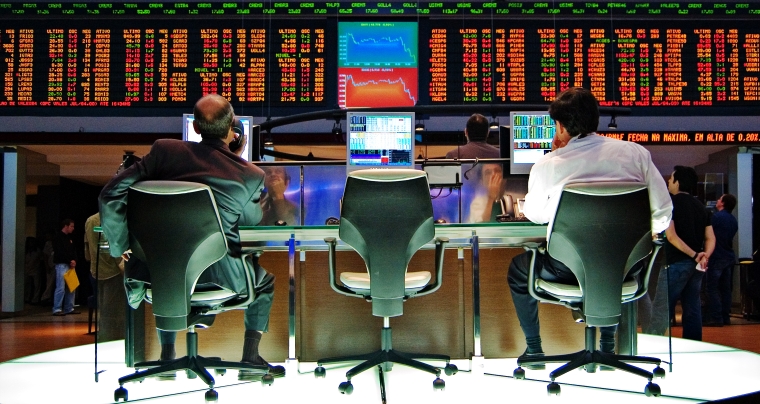 ANZ economists are forecasting a 50-point Official Cash Rate (OCR) cut as soon as March 25, followed by another 25-point cut in May, as they see "clear risks of a larger slowdown or even recession".
The Reserve Bank (RBNZ) kept the OCR on hold at 1% at its last review on February 12 - before coronavirus really started spreading beyond China and spooking financial markets.
It expected the economic impact of the virus to be short-lived. While it removed an OCR cut from its forecasts, the RBNZ said it would act if it needed to.  
Yet ANZ economists now see a "marked" global slowdown as "guaranteed", due to both demand and supply disruptions. In other words, not only are people nervous about buying goods/services, but some of these goods/services aren't actually being made/carried out.
Supply chain disruptions can be seen in the drop-off in global shipping movements for example, with ANZ economists understanding some vessels are carrying cargo well below full capacity.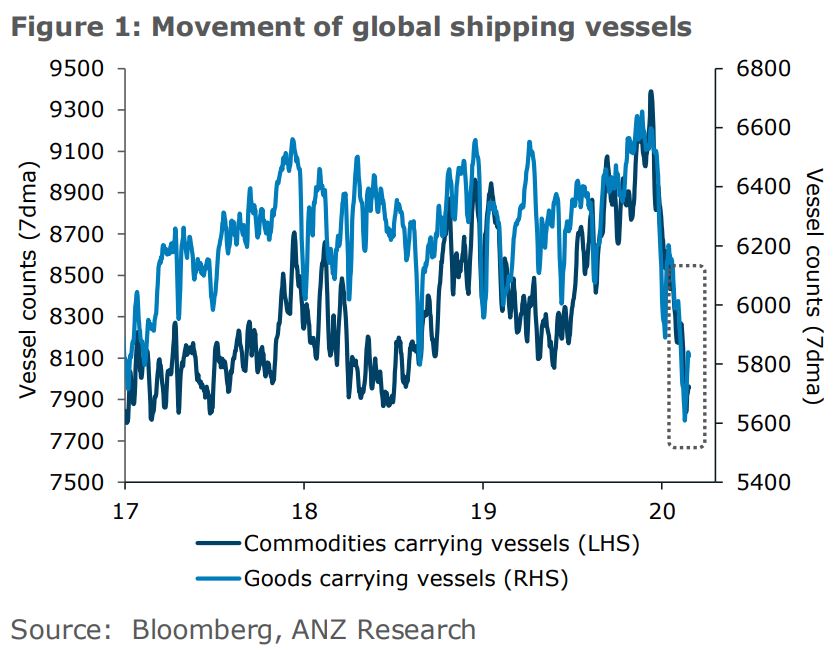 ANZ's China Research team estimates the Chinese economy as a whole is running at around 20% of its typical capacity utilisation. 
What's more, there has been a 24-fold increase in confirmed COVID-19 cases outside China in the past 23 days.
"China is New Zealand's biggest trading partner by far, and the impacts of that were already looking pretty bad. But now the focus has widened well beyond China, with the prospect of disruption and social distancing in other countries presenting new and significant risks," ANZ economists said.
Furthermore, they noted the risk of a breakdown in liquidity availability for the corporate sector.
"In this case, the outcome for bad loans, defaults, bankruptcy and employment could be severe."
Even once there is a recovery, they believe the scars will take time to heal.
They recognise that with interest rates already rock-bottom, it's government spending that will need to do the heavy lifting to support the economy.
"A lower OCR can't fix the fundamental problem, of course, but it can help by lowering the NZD, easing financial pressure on businesses (by easing debt-servicing costs, which could be very important), helping guide expectations, and helping facilitate the recovery," they said.
"We have been critical of the structural damage brought by prolonged super-low interest rates in economies that are going along perfectly well, but this is something else entirely.
"Economies are anything but fine; excessive risk-taking in this environment is not going to be a problem. Monetary policy can help. The OCR should be lowered rapidly…
"If the situation continues to escalate, then unconventional policy can't be ruled out down the track."
ANZ economists also believe the Government needs to do more to directly support affected businesses.
They forecast New Zealand's gross domestic product (GDP) stalling in the first half of 2020 and a gradual recovery from there.
As for China, they've revised down their first quarter GDP growth forecast to only 2% year-on-year. 
"Although the outbreak is no longer spreading as it was in China, the economy will be reeling there for some time, and 'business as usual' remains a long way off."
The commentary from ANZ economists follows them on Friday saying a recession looks "more and more likely by the day".
Central banks need to be measured to maintain confidence 
ANZ's former chief economist, Cameron Bagrie, has a different view on the usefulness of interest rates cuts in response to coronavirus. 
He tweeted: "Central banks can't fix coronavirus, fix supply chains or make people travel again. We risk wasting bullets trying to fix something we can't solve. They can try an ease spillover effects into the demand side of the economy as confidence dives but I'd be conserving some bullets."
Meanwhile ASB economists called for "cool heads". 
"With such an event, wider government policy should be the first cab off the rank. Government has a vital role to play in co-ordinating the nationwide response and providing targeted support to impacted sectors," they said.
"Monetary policy can still help, and it is becoming increasingly likely the OCR will move lower if the impact of demand looks to be long lasting.
"Our OCR forecasts are under review. Importantly, the Federal Reserve and Reserve Bank of Australia interest rate decisions are due before the RBNZ.
"An OCR cut as soon as March is a distinct possibility if the outbreak spreads and if other global central banks trim their policy rates.
"It is imperative that the RBNZ (and other central banks) remains measured, given that they have an important role to maintain confidence."
Kiwibank economists were likewise less strident than their ANZ counterparts.
"Fiscal policy is the policy needed here," they said.
"But we continue to expect the spill over into general business and consumer confidence to also justify strong RBNZ policy response…
"Kiwi market pricing has moved aggressively this morning. An RBNZ rate cut is now on the cards for later in the month.
"We have held the view that another rate cut to 0.75% will be delivered on the back of the Covid-19 outbreak. We currently have a rate cut pencilled into our forecasts for August, with the chance of delivery in May.
"The probability of a cut in March has clearly risen. And in terms of size, a 50bp move may be preferred to 25bp. We wont rule anything out.
"To quote an ex-RBNZ official, "When the economy is burning, you just keep throwing water at it, even if it evaporates"."