RBNZ takes steps to shore-up NZ financial markets, on top of Monday's OCR cut, as coronavirus crisis escalates. Bank economists anticipate RBNZ's next move will be buying Government bonds, or QE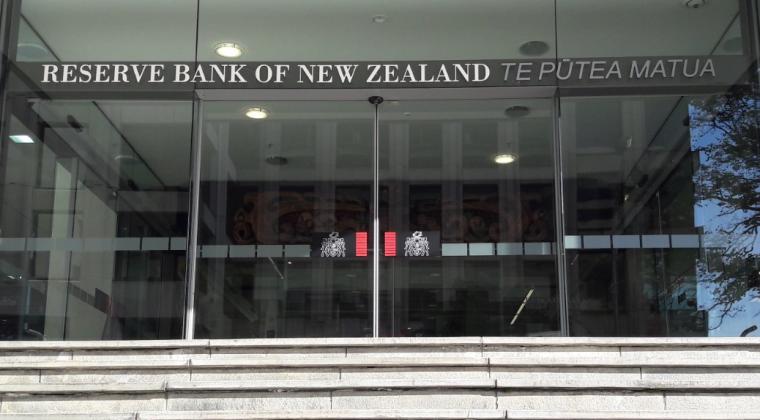 New Zealand banks bid for just $200 million of the $2 billion on offer Friday morning at the Reserve Bank's first auction to support banking system liquidity as the coronavirus crisis continues battering financial markets.
The Reserve Bank offered $2 billion worth of three and six month loans to banks after announcing the Term Auction Facility (TAF) alongside other measures earlier on Friday. The Reserve Bank will lend to banks for up to 12 months, taking Government bonds, residential mortgage-backed securities, and other bonds as collateral.
"This basically ensures banks will be well-funded for the foreseeable future. This will prevent an increase in the cost of bank funding, which in turn will help ensure that short-term interest rates for businesses and households remain low," says Westpac NZ chief economist Dominick Stephens.
The TAF will be offered daily at 9.30am, offering loan terms of about three, six and 12 months. The Reserve Bank reserves the right to alter both the volume and maturity dates at its discretion, and says the facility will be reviewed in 12 months' time or sooner if demand diminishes. Friday's auction saw $200 million of bids accepted across three and six month loan terms at 0.26%.
"Banks currently have robust liquidity and funding positions and can manage short-term disruptions to offshore funding markets. The opening of the TAF will provide confidence that the Reserve Bank stands ready to support the market if needed," Reserve Bank Assistant Governor Christian Hawkesby says.
The Reserve Bank also says it's providing liquidity in the foreign exchange (FX) swap market, to ensure this form of funding can be accessed at rates near the Official Cash Rate (OCR) of 0.25%. Hawkesby says this activity will increase in coming weeks to support funding markets.
"Banks sometimes borrow money from offshore and swap the debt back to New Zealand dollars. In recent days the cost of performing this swap has exploded. Left unchecked, this could have caused an increase in the cost of funding New Zealand banks, which in turn could have led to higher interest rates in New Zealand. The RBNZ has essentially offered to facilitate some of those swap arrangements, which will keep the cost of overseas funding contained," says Stephens.
US dollar swap line established
Meanwhile the US Federal Reserve and the Reserve Bank have established a US$30 billion US dollar swap line. This will enable the Reserve Bank to borrow US dollars if it needs. The Fed has put these facilities in place with a number of central banks and describes them as temporary US dollar liquidity arrangements, or swap lines. They will be in place for at least six months, the Fed says.
"These facilities, like those already established between the Federal Reserve and other central banks, are designed to help lessen strains in global U.S. dollar funding markets, thereby mitigating the effects of these strains on the supply of credit to households and businesses, both domestically and abroad," the Fed says.
The other steps the Reserve Bank announced on Friday morning include it providing liquidity to the New Zealand government bond market to support the market functioning. Finally the Reserve Bank says to support the implementation of monetary policy, it's removing the allocated credit tiers for Exchange Settlement Account System (ESAS) account holders. This means all ESAS credit balances will now be remunerated at the OCR. Under the previous framework, banks were charged a penalty rate on deposits of cash balances above their allocated credit tiers.
Stephens says the ESAS move means the Reserve Bank is now paying the OCR on all cash balances banks hold at the Reserve Bank. Previously banks were paid a lower rate if they held large balances.
"This will give the RBNZ greater control over short-term interest rates, keeping them closer to the OCR," says Stephens.
In terms of the government bond market he says the Reserve Bank move there means it's now actively buying NZ Government Bonds on the open market, in an effort to provide liquidity.
"However, the amount of liquidity provided seems tiny so far, and has had little effect on longer-term Government bond rates," Stephens says.
"As we noted yesterday [Thursday], the interest rate on New Zealand Government bonds has shot higher because bond market liquidity has dried up. Yesterday the NZ Government borrowed at 2.6% for 17 years, whereas last week the interest rate would have been 1.3%."
Hawkesby says the Reserve Bank is actively involved in financial markets to ensure smooth market functioning despite the global uncertainty from COVID-19 (coronavirus).
"Regular market operations continue to ensure there is ample liquidity in the financial system. The measures we are implementing today provide additional support to domestic financial markets. We will ensure our operations make financial markets operate smoothly," Hawkesby says. "We are working in tandem with the banks, the wider financial market community, and the Government."
Additionally Hawkesby says the Reserve Bank has an established role to provide liquidity in the New Zealand dollar foreign exchange market in periods of illiquidity or dysfunction, and is operationally ready to undertake this role if required.
Bank economists still tipping QE
Despite the assistance announced by the central bank on Friday, bank economists are still expecting more.
ANZ NZ chief economist Sharon Zollner says in addition to Monday's move to cut the OCR 75 basis points to 0.25%, committing to keep it there for at least 12 months, and delaying increases in bank capital requirements, it's a long list of significant measures the Reserve Bank has now taken, consistent with the enormity of the problems. Zollner on Friday reiterated Thursday's call for large-scale asset purchases, or Quantitative Easing (QE).
"Large-scale intervention in the bond market is needed urgently. The Reserve Bank actually has a mandate to do this now, outside the scope of 'unconventional policy,' to ensure that the market can trade in a manner consistent with monetary policy settings. But over and above that, even more monetary easing is required in order to provide more stimulus, calm market jitters and ease credit strains," Zollner says.
"A move to large-scale asset purchases, quantitative easing, or QE, is needed very urgently, We expect QE to be announced very soon indeed, and it needs to be large given how dysfunctional markets are at present. We expect QE could be in the order of $15 billion to $20 billion per year. That's big; somewhere in the order of 5-7% of GDP."
Stephens is also expecting QE.
"We suspect the RBNZ is going to have to begin a Quantitative Easing program very soon, similar to the Reserve Bank of Australia's move yesterday. This would involve buying large quantities of Government bonds, which would reduce long-term Government bond rates," Stephens says.
"The other way to keep longer-term Government bond markets calm is for the New Zealand Government to ensure that any future stimulus measures are temporary. Markets need to be assured that the Government has a plausible path to repaying the large debt it is going to incur as it cushions the economy through the Covid-19 recession."