Economists see inflation possibly dropping below the minimum target of 1% this year, but say it's going to be difficult to even accurately measure it after the disruption of the lockdown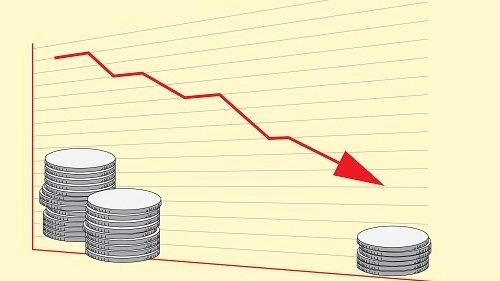 Inflation, as measured by the Consumers Price Index (CPI), is heading down.
But like so many things at the moment by how much is open to many questions.
And economists even question how well and how easily the rate of inflation will be measured this year in an economy severely disrupted by the lockdown.
Inflation figures for the March quarter are set to be released by Statistics New Zealand on Monday (April 20).
As per recent economic data the figures will show an economy that was pretty much on track - till the Covid-19 virus knocked it all for six.
Economists see the March quarter inflation figure coming in at around 0.4%-0.5%, giving an annual rate of inflation of 2.1% to 2.2%. That's pretty much in the sweet spot of the Reserve Bank's targeted 1% to 3% range.
But such a stunningly normal figure is set to give way to things that are anything but normal in subsequent quarters.
"What inflation did in Q1 is hardly relevant for monetary policy settings today," ANZ senior economist Miles Workman says.
"The [Reserve Bank] (RBNZ) has already thrown the kitchen sink at it. But even with fiscal support in train, we think it'll need to add the bathroom vanity as well."
He says looking forward, there are a number of categories of price that might be difficult to measure while the country is under lockdown.
"We are experiencing such difficulties with our Monthly Inflation Gauge, and suspect Statistics NZ may need to make some interpolations during this time. However, the dust will settle and a measured price level will eventually be observed. And when that happens, we're expecting to see a very weak underlying inflation pulse emerge."
BNZ senior economist Doug Steel says annual CPI inflation is expected to fall below the RBNZ's 1%-3% target band "and perhaps materially so".
Indeed, he sees a risk of deflation.
"The macroeconomic outlook demands we don't take the risk of deflation lightly," he says.
"The unemployment rate is set to skyrocket, generating downward pressure on wage inflation and, by association, price inflation. There are already widespread stories of wage cuts appearing, even if many are time-limited for now and connected to the lockdown. More broadly, GDP slumping well below potential, with lower employment and weak disposable income is a recipe for weak inflation ahead. Any upward price pressure from a higher minimum wage will be swamped by broader weakness."
Steel says current BNZ forecasts see inflation "tracking below 1%" after the first quarter.
ASB senior economist Mark Smith is expecting core inflation to move into a "1%-1.5% zone" after the first quarter.
"Our forecasts assume that recovering economic activity will trigger a turnaround in inflation outturns from 2022, with annual CPI inflation outturns set to lift thereafter."
But he says there is considerable uncertainty around the economic and inflationary outlook.
"Risks to our inflation outlook are tilted to the downside, particularly if the economic downturn and associated deflationary impulse from COVID-19 turns out to be deeper and more protracted than what we assume.
"The RBNZ will be keen to prevent annual inflation outcomes from easing too far, running the risks of the NZ economy entering a deflationary spiral and blunting the effectiveness of the record low [Official Cash Rate of 0.25%] – it is real interest rates that matter after all.
"If the inflation outlook deteriorates further, we expect the RBNZ and the NZ Government to further step up policy stimulus measures. Let's hope we don't have to go there. We expect the OCR will not move above operational lows (currently 0.25%) until 2024. If it was technically feasible to do so and it did not harm the financial system, the OCR could potentially move lower still."
ANZ's Workman expects annual inflation to slow to just 1% by the end of the year and remain below this level for all of 2021, with only a gradual recovery thereafter.
"Risks to this outlook are skewed to the downside. With this outlook in mind, the Q1 CPI data certainly feels a lot less relevant than usual. We think fiscal and monetary has a lot more work to do. Once Covid-19 risks are under control it will be time for fiscal policy to kick-start the economy. Consistent with a weaker economic outlook and the expected path of bond issuance, RBNZ [Quantitative Easing] is expected to roughly double to around $60 billion in order to support market functioning and ease monetary conditions further."  
*This article was first published in our email for paying subscribers. See here for more details and how to subscribe.