Westpac, ANZ pip Kiwibank for biggest mortgage growth during March quarter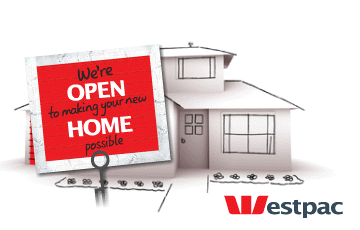 For the first quarter in five Kiwibank has not grown its mortgage book by more than all its rivals with both Westpac and ANZ pipping the state owned bank in the March quarter.
Based on analysis by interest.co.nz of the banks' latest General Disclosure Statements, Westpac grew its mortgage book by NZ$556 million in the three months to March. Second was ANZ, lifting its by NZ$351 million with Kiwibank third with NZ$347.4 million growth. It's the first time since the March 2009 quarter that Kiwibank, now seeking more capital from the Government so it can continue growing, hasn't written the most new mortgage business.
Kiwibank's percentage growth, however, was the biggest at 3.9%, outstripping Westpac's 1.7% and ANZ's 0.64%.
Nonetheless Kiwibank's growth was its slowest since the June 2008 quarter when it wrote NZ$261.7 million worth of new mortgages. Indeed, the state owned bank's mortgage lending growth has been spectacular over the past two years, consistently growing much faster than the big four banks, as it has competed hard for new business through offering discounted fixed mortgage rates and variable rates. Since the June 2008 quarter, Kiwibank's residential mortgage book has grown by about NZ$4.4 billion. See related story.
Kiwibank's total mortgage book now sits at NZ$9.29 billion. ANZ, including National Bank, remains the biggest player at NZ$54.36 billion. ASB is second at NZ$42.32 billion after adding just NZ$64 million during the March quarter. Westpac is third at NZ$33.61 billion with BNZ, which added NZ$156 million during the quarter, fourth at NZ$27.87 billion. TSB's mortgage book rose by NZ$69 million to NZ$2.18 billion. HSBC's fell by NZ$22.8 million to NZ$934.9 million. SBS Bank's latest general disclosure statement is not yet available.
ASB kicked off what's expected to be a series of mortgage rate hikes on Thursday, lifting its variable and six month fixed rates by 25 basis points and 12 month fixed rate by 10 basis points, following the Reserve Bank's move this month to increase the Official Cash Rate by 25 basis points to 2.75%. It's the first OCR increase in almost three years. See all bank mortgage rates here.
Meanwhile, the March figures show NZ$31.12 billion, or 18.3%, worth of mortgages at March 31 had loan to value ratios (LVR) of between 80% and 100%. That's down from NZ$32.8 billion, or nearly 21%, a year earlier.
* This article was first published in our email for paid subscribers earlier today. See here for more details and to subscribe.