If Westpac economists are right, New Zealand might just have had its best quarter of economic growth in three years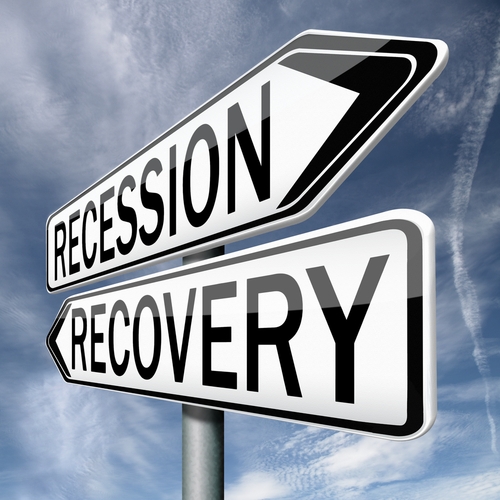 Westpac economists are picking the December quarter could have been a bumper one for economic growth - possibly the best quarter in three years.
Economist Nathan Penny and senior economist Michael Gordon in Westpac's weekly bulletin pick a 1.2% jump in December quarter GDP, with "upside risk" to this. The last time quarterly economic growth exceeded 1.2% was in December 2009 when it hit 1.6% March 2007.
While other economists are also picking that the economy did bounce back nicely after a sluggish 0.2% growth for the three months to September, the median market forecast is for just 0.9% growth while the Reserve Bank has a 0.8% figure pencilled in.
We will find out on Thursday when Statistics New Zealand unveils the official figures.
Penny and Gordon said the Westpac pick largely reflects the economy making up lost ground after a soft patch in mid-2012.
"A broad range of monthly indicators suggested a short but sharp downturn from June to August in particular; the pickup since September was equally sharp and has continued at least into the first two months of this year," they said.
"We estimate that the largest positive contribution for the quarter was from agriculture (and consequently food manufacturing). Within the context of excellent growing conditions over 2012, dairy output was down in Q3 compared to Q2; the pace picked up again in Q4. Meat production also rose, supporting the very strong level of exports in Q4.
"The other major driver of growth was a bounce across a wide range of services – again, in many cases reversing a sudden decline in the previous quarter. The respective sectoral surveys showed 2% gains in both wholesale and retail trade. Air traffic and road user charges suggest a bounce in the transport sector. And output in many of the personal and business service sectors is measured via hours worked in the Quarterly Employment Survey, which recorded very strong gains in Q4."
They said that construction was one of the few bright spots in the September quarter and they expected a smaller but still substantial contribution this time.
"The main downside factor for the quarter was electricity, with a drop in the share of higher value-added hydro generation. We've also assumed a 1% drop in communications though – we're not convinced it's well-measured on a quarterly basis, and it tends to get revised up over time."
Penny and Gordon said should the December quarter GDP be above market expectations this should result in a modest rise in interest rates and the exchange rate on the day.
"However, markets are unlikely to extrapolate growth prospects for 2013 from this number, with concerns about drought now coming to the fore."
BNZ senior economist Craig Ebert said the BNZ was picking a 0.8% growth figure.
"We feel Q4 GDP growth could easily be a few points either side of our expectations, such has been the tug of war in the various indicators. Signals of a stronger increase are still coming via the expenditure GDP components we compute.
"Yet the employment and hours-worked data were very much on the soft side in the December quarter. In between have been the various business survey indicators, notably the Quarterly Survey of Business Opinion, broadly consistent with the 0.8% advance we judge for Q4 GDP. In terms of market positioning, the current sense we get is that it's more sensitive to any downside surprise in Q4 GDP growth, than any upside. Stay tuned."
Ebert said barring a big surprise for the fourth quarter figures, the more pertinent issue for NZ GDP was how it's going over the first half of this year.
"New features such as the drought, and the ongoing high exchange rate (in all but NZD/AUD), are obviously big handbrakes. We have already built in damage from these, but will keep watching to see if these verdicts are accurate enough."
The BNZ's picking 0.6% growth for the March quarter and 0.5% growth for the three months to June.
ANZ economists are picking 0.9% growth for the December quarter but say their outlook for 2013 is for a continuation of quarterly volatility, with large sector differences and increasing polarisation across outcomes.
"Despite business and consumer confidence starting 2013 on an improving note, there remain a host of 'niggle factors' for the economy to work through," they say.
Structural imperatives to improve balance sheets, the high NZD, and a still volatile global scene make progress difficult. Throw in a drought, a soft labour market backdrop, April increases in KiwiSaver employee and employer contribution rates, and pending fiscal tightening, and we are looking at a host of negatives to offset the rebuild boost and housing-centric recent firming in domestic demand.
"As such, our risk assessment for growth over 2013 is tilted to the downside, and with the RBNZ expecting a stronger 3% expansion in 2013, we could see the RBNZ reassess their view over the next few months."
ASB economist Christina Leung said ASB was picking 1.0% for December quarter GDP.
"The RBNZ forecast Q4 growth of 0.8% in its March Monetary Policy Statement. Our forecast suggests some risk of a stronger outcome than that.
"However, the RBNZ has not yet fully accounted for the likely impact of the drought over 2013. A slightly stronger than expected Q4 outcome would not shift the RBNZ from its expectation 'to keep the OCR unchanged through the end of the year'. We expect the RBNZ remain on hold until March 2014," she said.
(Updated to correct economist Nathan Penny's name; correct last time growth exceeded 1.2%.)