David Hargreaves tries to make sense of the Government's signalled plans to have a spend-up on infrastructure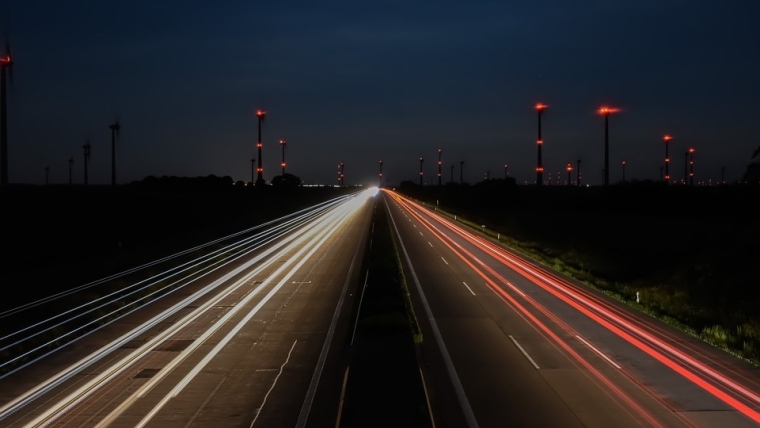 Well, there you go. This WAS the year of delivery after all. The year of deferred delivery. The goodies are coming. Honestly. Be there soon. Just hold your horses.
Yes, as I had earlier said, seems the delivery van broke down this year, but wow, look out for next year, which by pure coincidence happens to be an election year.
Finance Minister Grant Robertson is promising, finally, a big infrastructure spend-up, with details to be announced in the Government's Half Year Economic and Fiscal Update (HYFU) on Wednesday, December 11.
As with all these things the devil will be in the detail. In this case: How much are they borrowing/spending and on what?
Given that Robertson has thrown the teaser out there ahead of the December 11 announcement, expectations will be high. Therefore, I would be surprised (and Robertson should expect a disappointed reaction) if the spend-up is anything less than $10 billion. 
Certainly the fact that he's signposted it early and has signalled that the Government will be borrowing, suggests it will be substantial.
As I say, if it isn't substantial, then the reaction is likely to be fairly negative.
The other key thing of course will be to look at what the money will be spent on.
Loosen the belt
Plenty of people have been saying the Government should loosen the fiscal cap and borrow some money while interest rates are low. 
As I've said previously though, the spending plans will need to be very specific. 
We've had a chance while interest rates are so low to borrow money specifically for some large-scale infrastructure projects. We've got the chance to invest in some really good quality assets that will serve the country well for future generations.
My concern remains that what we could see will amount to a blow out in operational spending, with the borrowed money used as a kind of slush fund to spend here and there as the mood takes.
This infrastructure spend-up SHOULD be a one-off, aimed at large scale projects with lasting value and impact. 
Is that what we will get?
Well, we will have to wait and see. But the suspicions would always be there that this might not prove to be the case.
And when will this all happen?
The other key point is that how much of this money will now be spent and what plans will actually be in place before the election?
You would have to think not very much.
Therefore this spend-up could now be put, if one chose to do so, in the cynical re-election strategy ploy basket. 
Yes, re-elect us and you will get all these goodies. Put the other lot in and...well...maybe not.
In that regard it really is a desperate shame that the Government did not decide to do this at least last year.
I won't say the opportunity has been lost, because interest rates are low still. But the clock has been ticking and valuable time certainly has been lost.
Anyway, let's 'see what the Government has for us'. 
A good mood
If the plans look good then this should provide another nice lift for business confidence, following on from the recent strong revival.
If the plans are good also then I reckon we may well have seen the last of the Official Cash Rate cuts by the Reserve Bank.
The RBNZ surprised most people, including yours truly, when it left the OCR unchanged at 1% in its November review. 
At the time the decision did not look clearly justifiable on the available information. But remember the RBNZ did make in its statement the very (I thought) odd comment that "fiscal stimulus could be greater than assumed".
Hey, well, guess what. It IS going to be greater than most of us (though not seemingly the RBNZ) assumed. Good reading of the tea leaves there by the RBNZ, you might say. Wink. Wink.
And if this is to prove to be the bottom of our interest rate cycle - as it might now be - then I reckon we might see people who have been thinking about making a move in the house market now making that move.
I would certainly expect to see a buoyant house market through this summer. 
The signs are already there.
The announcement from the Government on December 11 (providing it hasn't been over-talked-up by Robertson) should further lighten the mood and be more stimulatory.
So, everybody's likely to be in a fairly upbeat mood come the start of next year.
Implementation will be the key
Whether that will be justified depends firstly on just what exactly the Government plans and, crucially, whether it will be able to implement those plans. And implementation has not been this Government's strong suit so far. KiwiBuild, anyone?
It's one thing to announce big projects, quite another to get the money out of the door and the projects up and running - particularly in a small country like this will limited labour and resources. 
What this announced infrastructure splurge has done, however, is left the National Party gasping for air. 
Remember, this is a National Party that was dearly hoping to conduct an election campaign based on scaremongering around capital gains tax.
Fuel for the election
It now instead has to compete with a capital gains tax-less Government promising goodies.
What's the counter to that? 
Do you take the sober, responsible line of fiscal rectitude to the polls? It's the sensible approach, but it's also about as exciting as waking up to a wet mattress as far as the electorate may be concerned.
So, do you promise to spend more - just do it better?!
Whatever the outcome, the election campaign - which was already going to be interesting anyway - just got a lot more interesting.