With a likely move to the near-normality of level 1 soon, crunch time is approaching for the economy, the jobs market and the housing market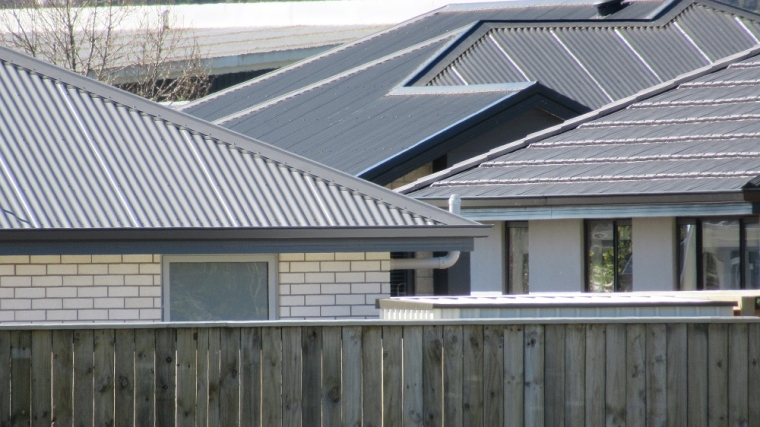 As we maybe look forward next week to the 'almost normal' level 1, it's a good time to draw breath after what has been a breathtaking first half of the year.
We are now entering what could almost be described as a 'phoney war' period in which we wait to see what happens next.
More specifically we are now in a kind of data 'dead spot' between what we knew was happening with the economy pre-Covid-19 and what is now happening now and more to the point will happen in future.
Of huge vested interest for Kiwis of course is what will happen in the housing market.
Official data releases we are seeing at the moment on the economy in general are mostly covering off the April month when lockdown was king. And while such massacred facts and figures (a personal highlight - if that's the word - in terms of its brutal impact was Air New Zealand's disclosure that in the whole wide world in April it carried 15,000 passengers) make for arresting viewing, they don't really tell us much we couldn't have figured out ourselves.
And the immediate post-lockdown data is not too much help either. 
On housing we've already seen now the realestate.co.nz figures, QV and Barfoot & Thompson releases for May.
My reading of those three sets of data was that you can't really read anything into them. It's too early. Things need to settle.
The jobs market is key
The housing market's fortunes over the rest of this year and into next will largely be determined by what happens with the economy at large and particularly how this affects the job market.
I wasn't sure whether I was reassured or actually a bit perturbed by the Reserve Bank figures released in the latest Financial Stability Report suggesting that a 25% fall in house prices would see 21.5% of mortgage stock in negative equity. 
I suppose we shouldn't be surprised, given how prices have risen in recent year.
Of course things could have been a lot worse. According to those same figures from the RBNZ (based on modelling developed by the RBNZ last year) if we had not had loan to value ratio (LVR)  limits in place since 2013 then based on the mortgage distribution as it could have been a 25% fall in house prices would now see about 45% of the country's mortgage debt in negative equity.
Little wonder then that the RBNZ was so concerned about the way things were going before it introduced the LVRs in 2013.
But no doubt, we are still vulnerable to a large fall in house prices.
Sky-rocketing unemployment could kick things off
The thing most likely to really kick off a big drop in house prices is if unemployment really sky-rockets.
And that's the thing we've really got to watch over the coming days, weeks and months.
I'm not sure about you, but I'm quietly amazed that as of today we have virtually no Covid in New Zealand and we are now moving towards a position where the domestic economy (with of course closed borders) can begin operating almost normally.
If we can get things up and running almost 100% and if we don't have a re-occurrence of the virus (and that is a HUGE IF) it's possible we may not have unemployment figures as bad as might have been imagined.
The key thing will be whether people get out and spend or not.
Saving our pennies
I suppose it should be logic that if people are locked in their houses for days on end they won't spend money. And yet some of the figures coming out around what happened during lockdown have been most surprising - in a good way, I think.
We appear to have been very sensible while we were locked up.
During April we wiped over $1 billion from our credit card balances. It's the first time since 2013 the total amount outstanding on cards has dropped below $6 billion.
And it seems the wage subsidy money is largely being parked in the bank for the moment, with bank deposits having risen by $8.2 billion in March-April. 
This does mean many people seem to have prepared themselves quite well financially. Better than I would have expected.
What happens now? Is there room for people to spend some of this money? Or will they hold on to it?
The fear of losing their jobs is likely to be the key deterrent for most.
If they do spend a little that will obviously get the wheels of the economy turning. If they don't, well the wheels won't turn.
Ironically people's fear of losing jobs (so not spending their money) could lead to more jobs being lost if an early post-lockdown flurry of spending gives way to people sitting on their money.
More stimulus?
Of course the Government does have the option of further stimulus - including maybe the famed 'helicopter money' - aimed specifically at getting people to spend. I've already said I think it would be too soon now.
Clearly the more the economy can reach some sort of nearly normal then the fewer jobs might ultimately be lost - and that's where it would become crucial for the housing market.
As long as people have got jobs they can keep servicing the mortgage - particularly at such low interest rates. It's if the job goes that the problem starts. And obviously if people are forced to start looking at selling their houses then so the downward pressure will come on the house prices.
So, the next two or three months particularly are key. 
If we can get the economy up and running almost normally (and a trans-Tasman bubble development would be really welcome too) and we can keep the virus at bay (big question mark) then maybe things won't be quite as bad as we might have thought.
But time will tell.
The waiting game is on.
And the house market will be waiting too.