The decision of the Reserve Bank to give cheap funding directly to the banks possibly as soon as November means even lower mortgages may be fuelling the pre-Christmas housing market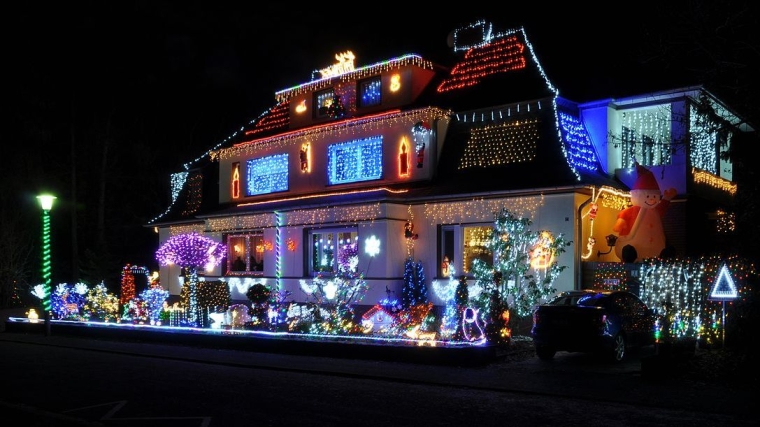 It could be just the pre-Christmas boost the housing market arguably didn't need.
The decision by the Reserve Bank to push ahead with introduction of a Funding for Lending Programme (FLP) for banks, which might be announced as early as the next RBNZ Monetary Policy Review on November 11, could see the banks offering even lower mortgages in the run up to Christmas.
The FLP's flipside may be that interest rates on bank term deposits might virtually disappear. And yes, you might have thought that had happened already. Well no. Maybe you ain't seen nothing yet.
We will know better what exactly will happen once we see the design of the FLP, but in essence it entails the banks borrowing directly from the RBNZ, at an interest rate possibly close to the Official Cash Rate (currently 0.25%). Very roughly bank funding costs are maybe in the region of 1%-1.2% at the moment.
Westpac chief economist Dominick Stephens, in a review of the latest RBNZ statement, suggested the impact of an FLP (depending on design) could trim about 65 basis points off current mortgage rates.
So, it's already real cheap on a historic basis to borrow eye-wateringly large sums of money. It's set to get even cheaper. And remember, the RBNZ removed the limits on how much high loan to value ratio (LVR) lending banks can do for at least a year starting from May 2020. 
Therefore banks will be able to access cheap funds directly from the RBNZ and then based on their own lending criteria (IE no external limits) be able to on-lend as much of that as they choose to their customers.
Directly sourcing funds from the RBNZ will put less pressure on the banks to have to source it from depositors. So, a direct likely consequence is that interest rates on term deposits will get even lower.
Go and buy a property
In my view, one interesting consequence of that will likely be that those who currently depend on deposits as a source of income may feel even more inclined to go out and buy an investment property instead.
For those feeling confident of their immediate employment prospects they may well see now as a good time to strike in the housing market while interest rates are so virtually non-existent.
As I've already said, there are increasing signs of our economy becoming very two-speed.  
Clearly the RBNZ is very worried about the state of our economy and what will happen. And clearly it expects once the impact of the wage subsidy has worn off that things will get worse.
But clearly also, it is to date being surprised by the way the housing market has so far responded.
It's worth noting these two paragraphs from the latest report of the RBNZ Monetary Policy Committee:
The Committee discussed the recent strength in the housing market. House prices had risen over recent months, in contrast to the Reserve Bank's baseline scenario which had assumed a decline. Some members noted that economic activity in New Zealand has historically been closely correlated with changes in household wealth, and that a stronger housing market may indicate a stronger recovery in consumer spending and residential construction if sustained. However, other members noted that low population growth and rising unemployment are expected to constrain further house price increases.

Members agreed that the outlook for inflation and employment remained subdued. Members discussed the balance of risks, and agreed that they remained to the downside. There is substantial uncertainty about the future spread of COVID-19 both domestically and globally, and how economic, health, and social activity will adapt.
To me that text appears to recognise that there is some risk that the housing market takes off again - but that the downside risks to the economy in general outweigh that.
I think in terms of what happens in the housing market, it boils down to the numbers of 'comfortable' people, as I recently discussed, versus those who are not in a good situation. 
For the 'haves' now is potentially a golden time to engage in a bit of landbanking.
The upshot of the latest RBNZ pronouncements is that anybody who might have been of a mind to buy a property is unlikely (to say the least) to have been discouraged.
So, assuming we do see the FLP announced and introduced in November, then that's likely to be pretty supportive of the pre-Christmas housing market.
After that, and into the New Year it becomes a question of just how many people there are out there feeling comfortable enough to still want to buy a house, and the extent to which that demand is satisfied. It really boils down to the whole two-speed thing. 
How many people are in a 'good' situation versus those in a 'not-so-good' situation? I guess we will find out.
Housing strength to subside?
Depending on this good situation/bad situation balance, it could well be, and presumably this is what the RBNZ thinks, that the current strength in the housing market will subside as we get into next year.
Given the global economic outlook, the fact that the pandemic is still very much with us, and the fact we don't know how bad unemployment will get, that's probably a reasonable way to think.
For what it is worth, that's what I think as well, at the moment.
But, really, with the NZ love of housing, and with what our market has done before, you can never really tell. That it may yet defy logic is not beyond the bounds of possibility.
Either way, it looks like the onset of FLP will ensure a very buoyant housing market up till Christmas. 
A FLP fillip indeed.