David Hargreaves examines the largest bank's move to go further than the Reserve Bank in reining in housing investors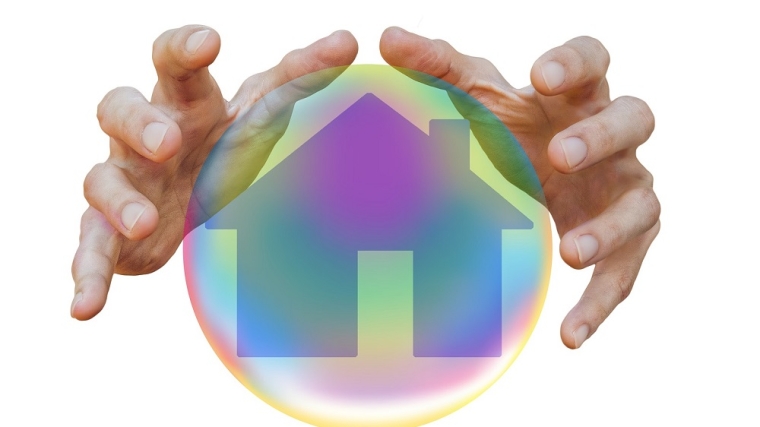 So, why did they do it?
Why did the folk at the country's largest bank - and largest home lender - decide to take up a more strict policy for housing investors than that currently recommended by the Reserve Bank?
Really any number of potential reasons come to mind for the ANZ to take the stance it has.
Firstly, it has clearly already filled its boots in terms of lending to investors, revealing that in the past two months nearly a third of its new mortgage money has gone to the investors. So, it has certainly got room now to ease back on the throttle.
Then there's a few other things to consider.
The Government must be one of those things.
We've seen clear signs of unease from the Government in recent weeks about the way the housing market has so quickly set on fire.
As we saw under the previous National-led administration, and now we are seeing under Labour, it's never a good look for a Government once the first home buyers, particularly, start getting locked out of the housing market.
It is politically embarrassing.
And the more the embarrassment goes on, then the more the possibility exists that maybe the Government might feel forced into some sort of kneejerk reaction - which might be adverse for the banks.
Worries about FHBs
Another reason for banks to be concerned about the current situation is not just that the first home buyers might be locked out of the market - and hence bad publicity all around - but also the possibility that the FHBs might over reach themselves financially when buying houses simply to compete with the superior firepower the investors have.
In that instance it becomes a two-way peril for the banks - it would be a bad look if a lot of people started getting financially stressed and it potentially has genuinely bad repercussions for the bank if mortgage holders aren't making payments. So, that's a potential two-way hit - bad publicity and bad debts. All bad for business.
Another way to look at this is to ask about whether there's concern about the sheer numbers of people lining up to buy houses as investments. Okay, we supposedly have something of an emergency regarding the number of people seeking housing. But that doesn't mean to say we couldn't end up with a glut of rental housing in say the mid-price range (above the cost of those currently homeless).
There must be SOME limit as to just how many houses can be bought to be rented out. I'm sure some of the investors who have clambered into the housing market in the past few months might end up being disappointed at just how skinny the rental yield is on their property - even at this time of such low returns on things such as bank investments.
If there are some disappointed investors out there in coming months - and they decide to put their houses/investments back on the market, that could cool things off pretty darn quickly.
Too far too fast?
It has to be assumed there is concern within the banking industry at how far and how fast house prices have been rising. 
Nobody will win if the housing market starts to fall over because it has simply risen too quickly - before incomes have any chance to catch up.
So, the banks themselves do have the chance to do something about this.
They provide the petrol for the fire by giving the money in the first place.
It is always better to be in control of your own destiny. 
Presumably by using its significant clout in the market the ANZ feels it can head off the prospect of maybe further regulation or measures being brought in that long term would impact its business.
Will others follow?
It will be interesting to see if the other banks follow suit though.
The four Australian owned banks are always in the interesting position have having someone watch over their shoulders (from across the Tasman). And if one of the other banks is starting to pick up market share then inevitably questions would be asked about why that's happening.
Which, in a nutshell, is why if one bank is starting to do tons of high LVR lending then the others have traditionally followed. That's what led to the Reserve Bank introducing the 'speed limits' on high loan to value ratio (LVR) lending back in 2013.
Ultimately, whatever has driven the ANZ to seek higher deposits from investors, I think it is welcome.
I didn't and don't think that a 30% deposit rule applied to investors as currently intended by the RBNZ will be sufficient to dampen the housing market.
Before the March lockdown and prior to the LVR limits being removed from May 1 there had been signs that investors were, even with the 30% deposit rule in place, starting to come back into the market.
We do know from previous experience that a 40% deposit rule could be effective. That was the limit the RBNZ put on investors in 2016 when the market was really raging previously and it did have an impact.
It's in nobody's interest
It is not in anybody's long term interest that 2021 begins with a housing market that resembles an inferno - because the whole country could end up getting burnt.
My hope is that the RBNZ will pick up the cue from the ANZ and simply amend its current proposals - and to say that from March all investors will have to find 40% deposits.
That would leave nothing to chance. That would level the playing field.
Then we really do need to see some proper action - not just words - from the Government in terms of how these long running New Zealand housing issues might be resolved. 
We won't fix this in five minutes, but let's at least hear some ideas.