David Hargreaves assesses some of the more intemperate suggestions being made about what might be ahead in the wake of the Government's housing policy package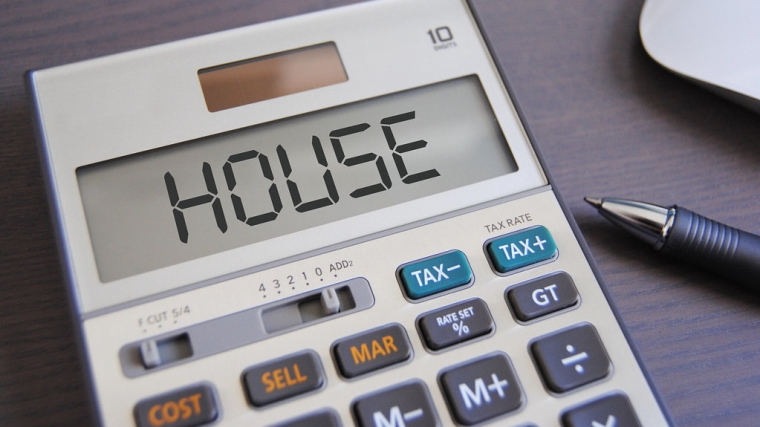 The key to what happens to the housing market over the next two or three years is what may or may not happen to rents, it appears to me.
If rents go up substantially then this would mitigate extra costs landlords may face in coming years. If landlords can't increase their rentals sufficiently to make it all worthwhile then they might sell. And this could start forcing house prices down if enough of them seek to exit the market.
There's been a lot said and a lot of huffing and puffing by various interested parties since the Government unleashed its housing policy changes last week.
I wasn't going to write on this subject again, for a little while anyway, but was moved to do so by some of the aforementioned huffing and puffing in the mainstream media over the weekend that, to put it bluntly, got up my nose.
And the annoyance is largely around rents and the assertion they will go up.
Okay, let's look at this.
Faced with the kind of increased costs landlords will face once the tax deductibility on interest payments is abolished, it's natural enough for said landlords to look at recouping some of their lost ground by increasing their rentals.
And they might well.
How high can they go?
But nobody can really tell at this stage by how much rents could go up and how widespread this might be.
The fact is the days of 'cost plus' being a viable pricing mechanism are long gone in New Zealand, as they are in the rest of the world.
Rents will only go up substantially if 'the market' can take it.
Most renters would probably feel that accommodation in this country is already pretty 'fully priced'. So, the question is what 'market' resistance would landlords face from widespread rent hikes?
I suppose the big question there would be the ability of peeved renters finding alternative living arrangements. But you can't get blood out of a stone. And to mix up my metaphors, landlords would risk killing the golden goose if they squeezed too hard.
So, okay, that's one aspect.
The other significant aspect is the prospect (very real I might have thought) that at least some landlords might see this as all too much bother and look to cut and run - IE sell their property or properties.
The shrinking rental market myth
A common thread I've seen in comments since the Government's announcement is that if landlords have to sell, this will itself force rentals up in price because there will be fewer of them and, well, supply and demand and all that.
Actually, as a piece of logic that doesn't work out. 
It's as if the landlords are suggesting that by them selling this actually removes their house from the existing housing stock. Well, it doesn't.
Consider for a moment.
If a landlord sells then the assumption is that the house will either be bought by another investor, or it will be taken on by an owner-occupier. I won't get into the ramifications of what if the property is bought by somebody who redevelops it, although that of course is eminently possible.
But if we assume for a moment that the property is bought by either an investor or a owner-occupier than one of two things will happen.
If it's bought by an investor then the investor will continue to rent the property out - so, there will be NO change to the rental market. Okay the investor might try to hike the rental but I divert you back to the earlier comments in this article about the market and resistance etc.
So, second scenario, if the house is bought by an owner-occupier it will be taken off the rental market. Yes. Correct. So, yes, there will be one fewer rental property on the market.
BUT, there will be one fewer renters as well. NO change to the market dynamics.
Oh, you might say, but what if the house is bought by someone who was already an owner-occupier? Well, it might be. But that owner-occupier will have sold their previous house to somebody. And they might have been a renter. Whether it be one or two links back in a chain the fact of the matter is that by the landlord selling his or her investment property they have, yes, reduced the rental stock by one, but they've also reduced the number of renters by one.
The supply and demand are the same
So, the reality is that neither the first scenario, the sale of the property to an investor, nor the second scenario, sale to an owner-occupier, actually make any difference to the supply and demand ratios. (There is, however, one potential outside influence that could affect that equation that I'll come to in a moment.)
In other words landlords selling properties would be no excuse for rent increases since there would be fewer potential renters along with the few rentals.
And of course if enough landlords do seek to sell that could push prices down and might give wannabe owner-occupiers a chance to buy that's been going begging during a time when investors have been ruling the roost.
Now, I did just mention an outside influence. I'm talking about immigration. 
What will the Government's approach be to inbound migration once we've all had our Covid shot in the arm and the borders are opened again?
Migrants need accommodation. And if the Government were to allow large numbers to flock in again after the borders re-open, and if the number of rental properties was reducing then THAT WOULD make a difference to the supply and demand equation.
Now that the Government has gone down this path with housing then it really does need to follow through and completely sort out the supply and demand equation. And it DOES NOT NEED to overcomplicate the equation by making migration open slather again.
The closed border opportunity
The closed border does give us an opportunity to really define the supply and demand situation in the housing market. It really does give us an opportunity to genuinely ask the question of what we want from a migration policy (and I would suggest most people don't want to see migration used as a cheap way of pumping our GDP the way National in particular so cynically did it during its last term in Government).
The Government has made its stand on housing. Let's see how it works out.
On rentals, I hope landlords are 'sensible' and do judge what the market is able to cope with, if they do want to try to recoup in some quantity the losses from the removal of the interest deductibility.
Personally I would not like to see the Government jumping in with rent controls. I well remember Muldoon's wage and price freeze from the eighties. That didn't work very well and I'm not sure that such controls ever do. They cause distortions and unintended consequences.
We shall see. There's a lot of talk bouncing around at the moment.
Whether it is backed up by actions remains to be seen.
If rents do go up and in a sustainable way, then maybe not much will happen to property prices.
But if a lot of landlords aren't able to pass on costs as they like and decide to sell, well, that could get interesting for house prices.